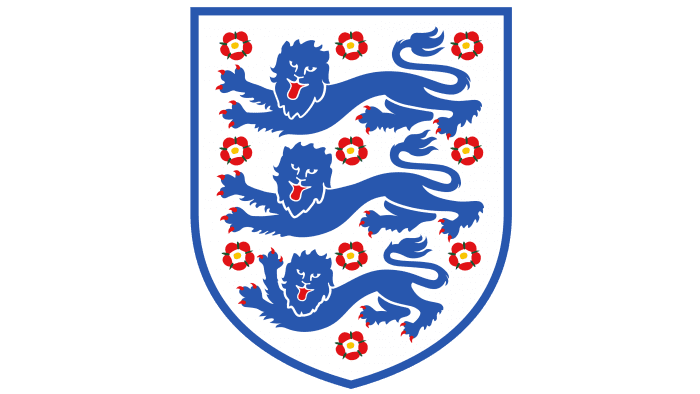 England Logo PNG
| | |
| --- | --- |
| Founded: | 1870 |
| Founder: | The Football Association |
| Headquarters: | London, England |
Now the main symbol on the England team's logo is the lion, who replaced a leopard, the symbol of the Plantagenet dynasty, who ruled the country from 1154. But then the future animal was depicted alone on a red background, symbolizing a blood-stained battlefield. In 1189, Richard the Lionheart ascended the throne, and during his reign, he added two more predators to the emblem, which the islanders dubbed "the coming lions are on their guard." Why three?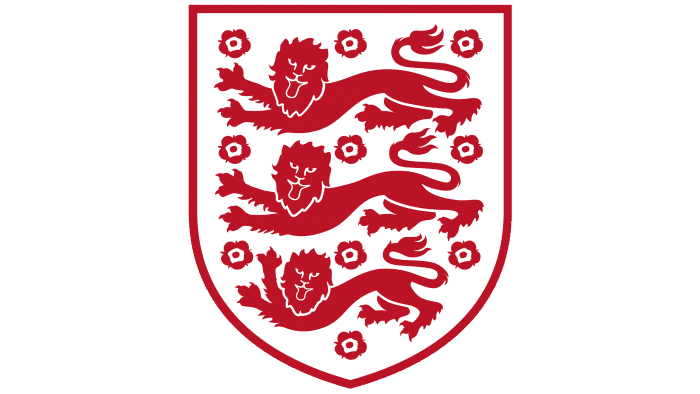 According to one of the versions, when Richard came from the crusade and regained his throne, usurped by his brother, he changed the old seal depicting two struggling lions to a new one, symbolizing a sign of power renewal. According to another version, after liberation from captivity and payment of ransom, Richard needed money, and introduced a new seal, forcing vassals to pay for the assertion of their rights.
Meaning and History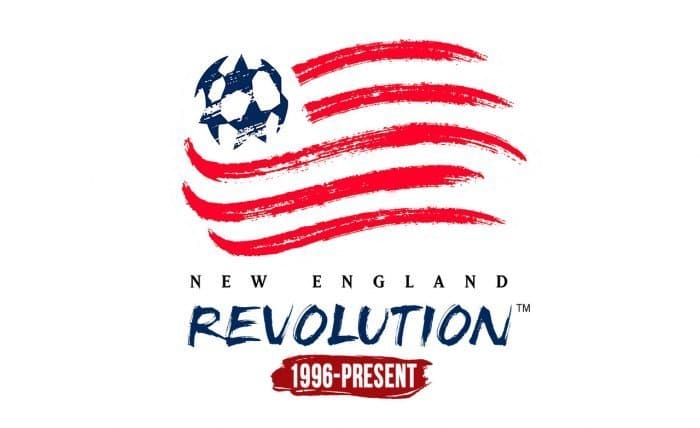 In 1872, during the first international match with Scotland, the British needed a logo as a symbol of national pride. Therefore, they chose the Three Lions. Blue and white ones replaced gold and red colors. White is the basis of the English flag – St. George. Three lions are depicted on the royal coat of arms of England, so the Football Association asked permission to use it from the royal family.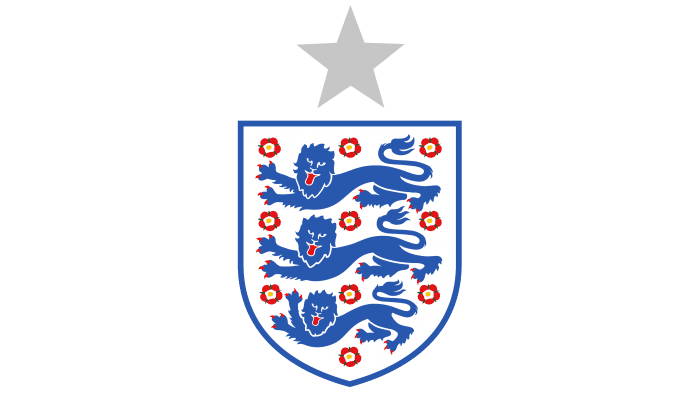 10 Tudors' roses are white and red flowers, which are also present on England's logo as a symbol of reconciliation between York and Lancaster after the Wars of the Roses in 1485. It is unclear why there are ten roses. Perhaps, it means the number of players. But what happened to a goalkeeper?
Font and Colors
England color codes
Ruddy

Hex color:
#fe002a
RGB:
254 0 42
CMYK:
0 100 83 0
Pantone:
PMS Bright Red C
Dark Sapphire

Hex color:
#012760
RGB:
1 39 96
CMYK:
99 59 0 62
Pantone:
PMS 281 C
Black

Hex color:
#000000
RGB:
0 0 0
CMYK:
0 0 0 100
Pantone:
PMS Process Black C