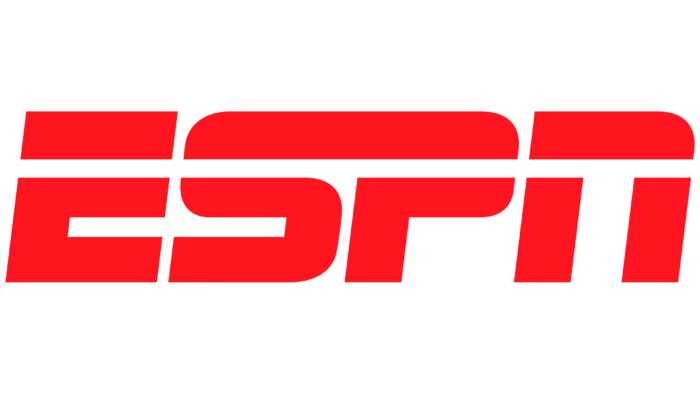 ESPN is the largest American media group. Owns various types of sports broadcasting: satellite TV, cable channels, radio network, internet site. Located in Bristol, Connecticut. Founded in July 1978 by Scott and Bill Rasmussen. Now owned by Disney Media Networks.
Meaning and History

Throughout its existence, this company has only had two logos: debut and current. They are radically different from each other, as the designers have changed both graphic and text elements.
1979 – 1985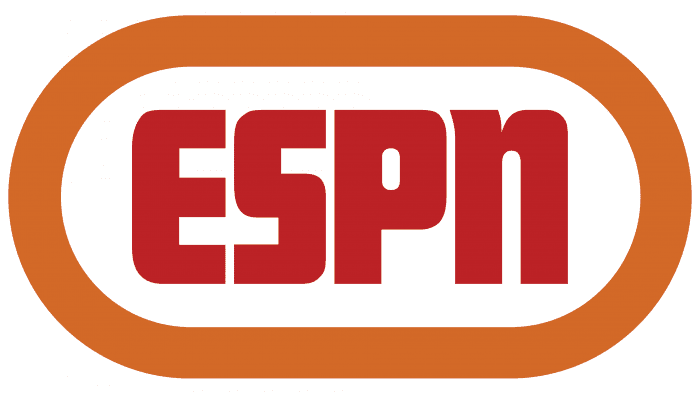 The first emblem was released on July 14, 1978. A year later, it became a full-fledged attribute of television programs. This happened on 09/07/1979. The original version bore a simple inscription "ESPN." The logo's design is minimalistic: red letters on a white background, surrounded by a wide, orange oval.
1985 – present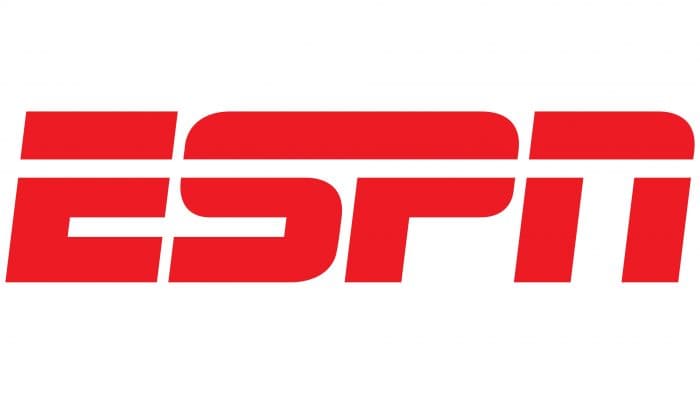 The current version has been used since 1985. It is made in Stop font, which was developed in 1971 by designer Aldo Novarese. The authors re-created the brand name without taking anything from the previous version. The font was enlarged and slightly slanted to the right. The red letters have been crossed out with a wide white line that runs at the level of the upper bend "S" and the in-letter gap "P." This allowed them to get a completely new concept.
Font and Colors of the Emblem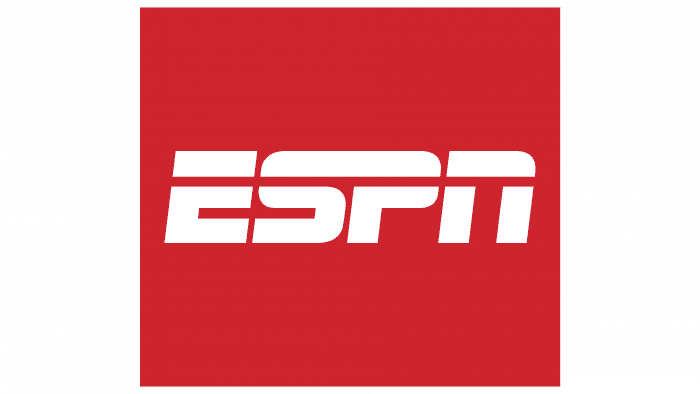 Both branding options are based on the acronym for Entertainment and Sports Programming Network. Moreover, both the first and second logo emphasizes simplicity.
The current version contains an improved font that closely resembles a graphic sign. It is distinguished by modernity, dynamism, which is conveyed in the line that crosses the word.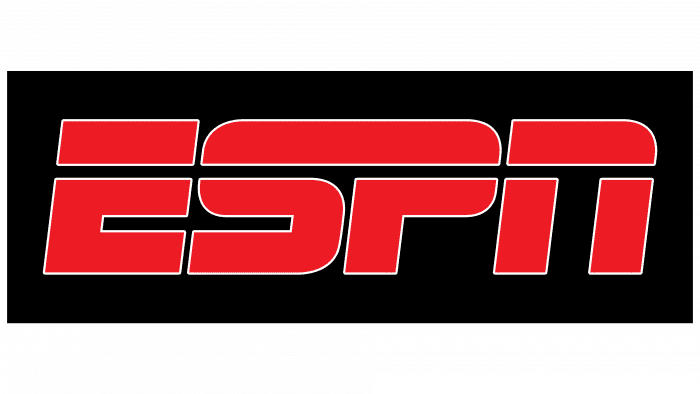 The color palette is a combination of red and white. The first is close to scarlet and has an intense shade. Its task is to focus the audience's attention on strength, passion, brightness and keep its intensity at the peak of emotions. White, on the other hand, symbolizes purity and perfection.
The printed version also uses black – light letters on a dark background. There is another version of the emblem, where the phrase "The total sports network" is located under the name. It is written in uppercase.