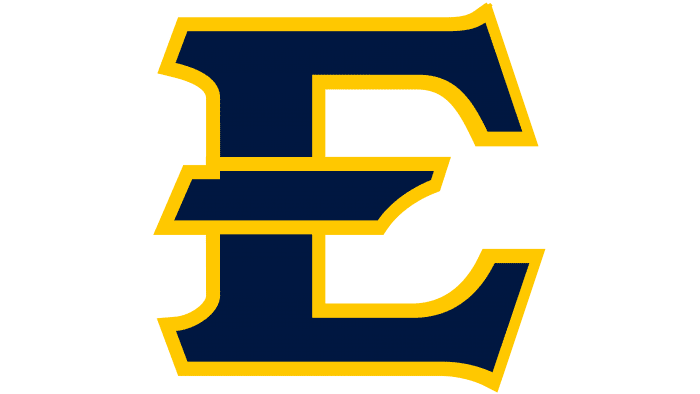 ETSU Buccaneers Logo PNG
The letter emblem provides recognizability and a strong visualization of East Tennessee's 2002-founded athletic department. The contrast and graphics enhance the influence of the pirate moniker, making the ETSU Buccaneers logo especially informative.
ETSU Buccaneers: Brand overview
| | |
| --- | --- |
| Founded: | 2002 |
| Headquarters: | Johnson City, Tennessee, U.S. |
| Website: | etsubucs.com |
East Tennessee State University owns Sixteen ETSU Buccaneers intercollegiate teams. They represent him at the NCAA Division I as a participant in the Southern Conference. It covers many sports, including football, baseball, volleyball, softball, athletics, tennis, golf, cross-country, basketball. The institution chose a pirate nickname in honor of the underground river Pirate Creek, which is located on its territory and, through cave tunnels, connects to the Atlantic Ocean. According to legend, the famous Jean-Paul LeBucque hid his treasures in one of these caves.
Meaning and History


Logo 2002-2006 contains three main elements. The first is a drop-shaped emblem located in the background. The second is the head of a pirate in a cocked hat with the abbreviation "ETSU." The third is a large stylized inscription "Buccaneers East Tennessee State," decorated with serifs. In 2007, designers took the path of minimalism, leaving only the team mascot on the logo. The pirate looks ominous, especially because of the contrast of pale blue skin, yellow eyes, and narrow pupils.
The next logo update took place in 2014. This time, the concept is entirely different. The developers abandoned the pirate theme that was used before. They placed a blue "E" with a distinctive golden outline on the brand name. The middle horizontal stroke is depicted separately – it seems that it is superimposed on top of the letter.
What is ETSU Buccaneers?

ETSU Buccaneers (more precisely, East Tennessee State Buccaneers) is an athletic department belonging to East Tennessee State University in Johnson City. It comprises 16 student teams participating in NCAA Division I as a member of the Southern Conference.
2002 – 2006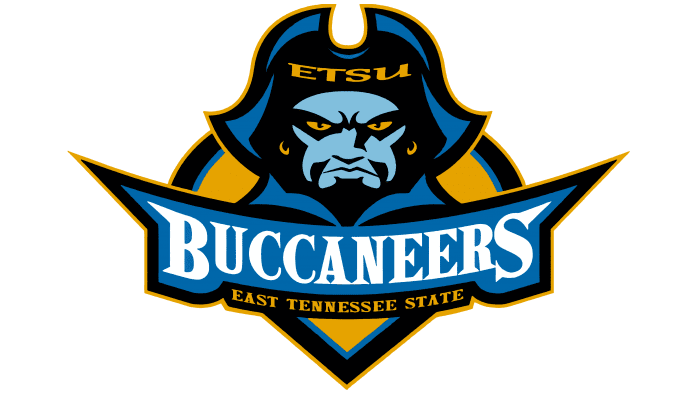 2007 – 2013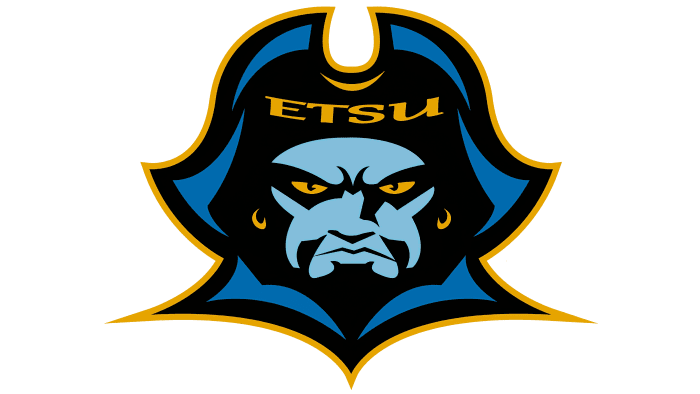 2014 – today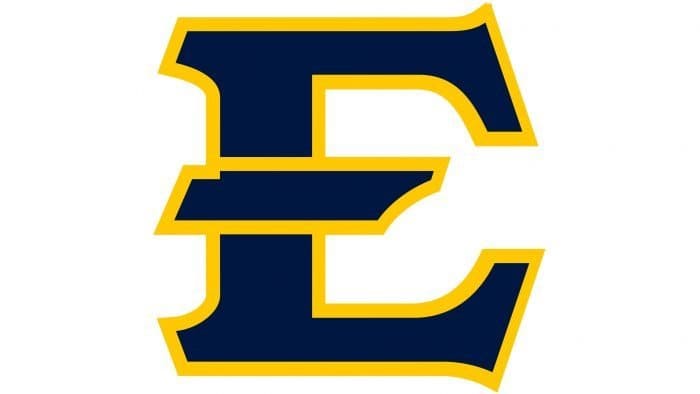 ETSU Buccaneers Football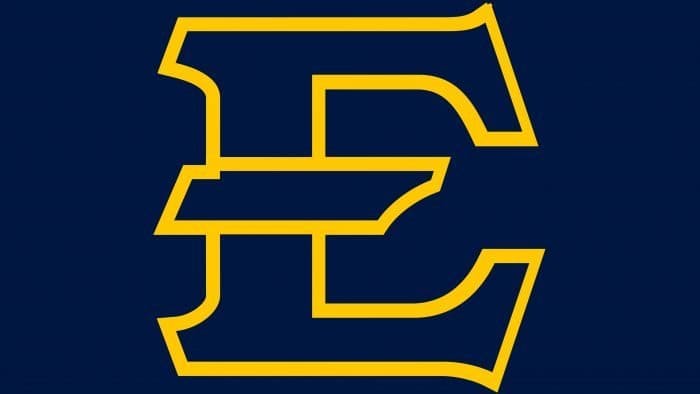 The first East Tennessee State University football program existed from 1920 to 2004. It was returned only in 2013 after a nine-year absence. In the fall of 2017, the team began playing on the new William B. Greene Jr. Stadium. Randy Sanders was chosen as the head coach on the recommendation of Phillip Fulmer, who had held this position in the past.
ETSU Buccaneers Baseball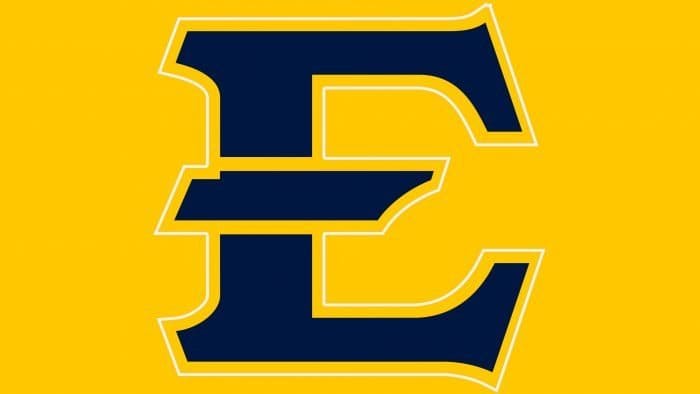 The men's baseball team performed quite well. After that, she won the 2013 Atlantic Sun Tournament and was able to take part in the NCAA tournament.
Font and Colors
ETSU Buccaneers color codes
Maastricht Blue

Hex color:
#041e42
RGB:
4 30 66
CMYK:
94 55 0 74
Pantone:
PMS 2768 C
Sonoran Sand

Hex color:
#ffc72c
RGB:
255 199 44
CMYK:
0 22 83 0
Pantone:
PMS 7408 C