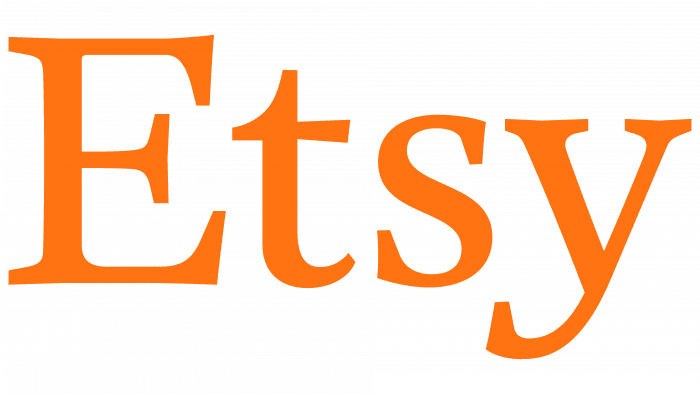 Etsy Logo PNG
The virtual platform's emblem for selling antiques and handicrafts does not contain extraordinary elements. After all, the Etsy logo performs an informational task: it introduces the site so that its name is equally well remembered by those who want to sell crafts and those who are looking for original items in a single copy.
| | |
| --- | --- |
| Founded: | June 18, 2005 |
| Founder: | Robert Kalin, Chris Maguire, Haim Schoppik, Jared Tarbell |
| Headquarters: | Brooklyn, New York, U.S. |
| Website: | etsy.com |
Etsy is a US-based online marketplace for selling handicrafts, antiques, antique materials, and unique limited edition goods over the Internet. The brand was created in 2005 by a group of individuals, including Rob Kalin, Haim Schoppik, Jared Tarbell, Chris Maguire. Jared Tarbell later joined them. It was located in Brooklyn (New York).
Meaning and History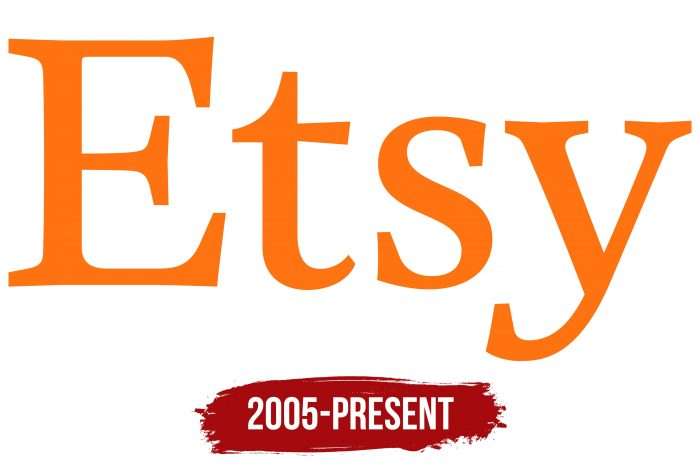 The brand was developed from scratch since its foundation had no analogs when its foundation is named with a phrase borrowed from the Federico Fellini movie "8 ½". It's just that one of the co-founders got into the soul of the expression "et si." This is a play on words that means "oh yes" in Italian. Thanks to the support of buyers interested in handmade products, the platform immediately received high consumer demand.
The company chose a simple verbal logo that follows English grammar rules: the first letter is capitalized, the rest are lowercase. Because of this, the debut emblem looks ordinary, standing out only in the classic font.
What is Etsy?

Etsy is an American online platform created in 2005 for selling vintage items and handmade products, including jewelry, clothing, and home decor. It allows users to create their online stores, upload products, and receive payments through Etsy's internal system or third-party services. The company also runs a blog where it shares various creative projects and interesting ideas for decoration.
Then other options appeared. Thanks to the bright background on which the designers have placed the handmade platform's name, they are distinguished by great originality. At first, the base was white, then orange, in a rectangle, circle, or heart. The spelling of the word "Etsy" has also changed.
Font and Colors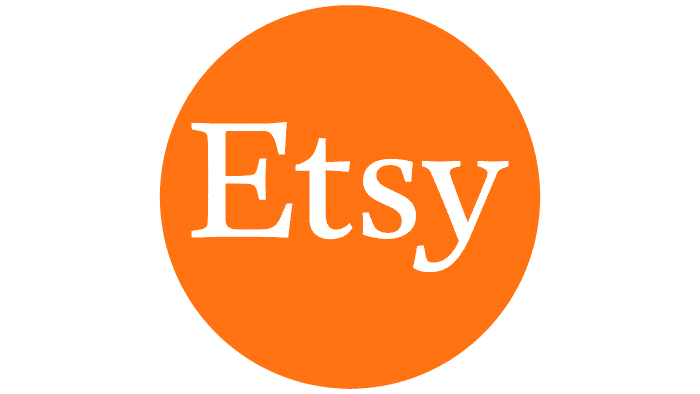 The unique typeface President EF Book has been designed for the new website logo by Carl Albert Fahrenwaldt. I used Guardian Egyptian from Georgia as references. He complimented the classic symbols with serifs and rounded the protruding elements. As a result, the label received smooth lines and soft transitions.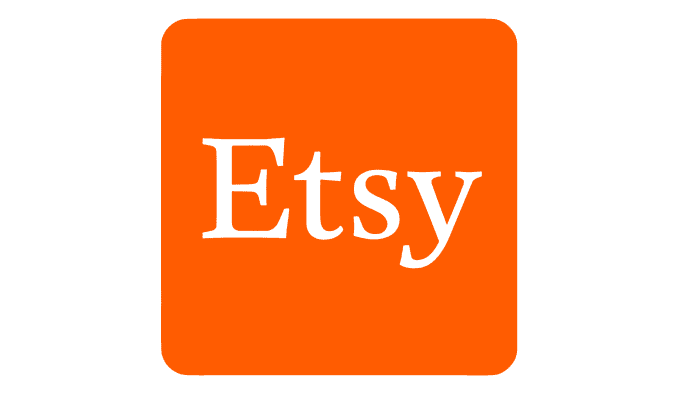 The color scheme of the branding was orange and white from the start. Rob Kalin suggested it. This idea came to him while he was sitting in his favorite orange chair. Also, in parallel with the main emblem, variants with the initial letter "E" located in a circle or a heart are used.
Etsy color codes
Orange

Hex color:
#f56400
RGB:
245 100 0
CMYK:
0 59 100 4
Pantone:
PMS Bright Orange C