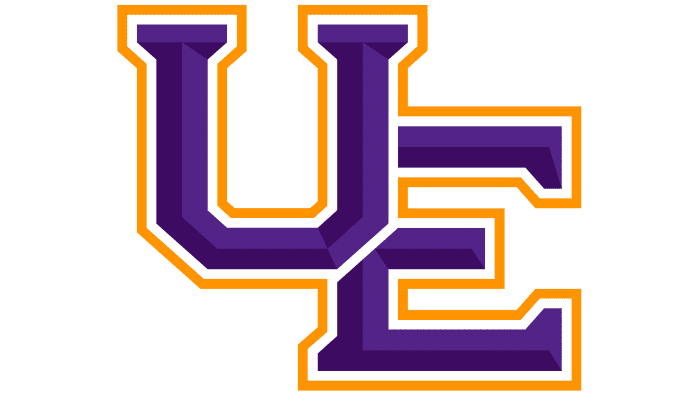 Evansville Purple Aces Logo PNG
The Evansville Purple Aces logo is easy to place on the uniform – since 1977, the department of the University of Evansville has been represented by an alphabetic monogram. Providing ease of reading and recognition, it is made concisely in corporate colors.
Evansville Purple Aces: Brand overview
| | |
| --- | --- |
| Founded: | 1977 |
| Headquarters: | Evansville, Indiana, U.S. |
| Website: | gopurpleaces.com |
Evansville Purple Aces is a sports department with eighteen University of Evansville teams. They play in the Missouri Valley Conference and have been competing at Division I level in the NCAA since 1977. Before this, the teams participated in Division II. The department received its nickname in honor of the institution's mascot – Ace Purple. Its name reflects one of the official colors of the university. The full palette includes purple, orange, and white.
Meaning and History


For 33 years, sports teams have used a logo with a picture of a man in a purple jacket and a wide-brimmed hat. In the left hand, the cartoon character held a cane, and in the right hand – a flag with the inscription "UE." This is an abbreviation derived from the phrase "University of Evansville."
In 2001, designers developed a new logo that existed for the next 17 years. In the center was the big word, "Aces" above is "Purple." At the very bottom is Evansville. The only graphic element was a five-pointed star connected by a long tapering strip with the first "A."
The current logo was introduced in 2019. This is a monogram made up of the capital letters of the university name. "U" is in the upper left corner, and "E" is in the lower right. They are in contact in the center, with the "U" partially entering the "E."
What is Evansville Purple Aces?

Evansville Purple Aces is an intercollegiate program participant in various sports, consisting of 18 teams formed from students at the University of Evansville. Located in Indiana, they are members of the Missouri Valley Conference and compete in NCAA Division I. Baseball, basketball, and soccer players have achieved the most significant accomplishments.
1977 – 2000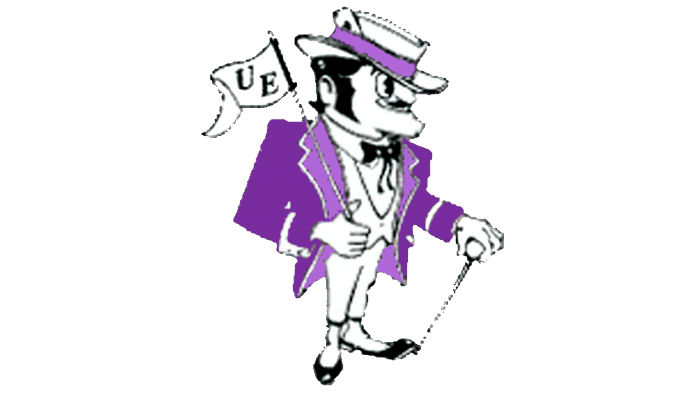 2001 – 2018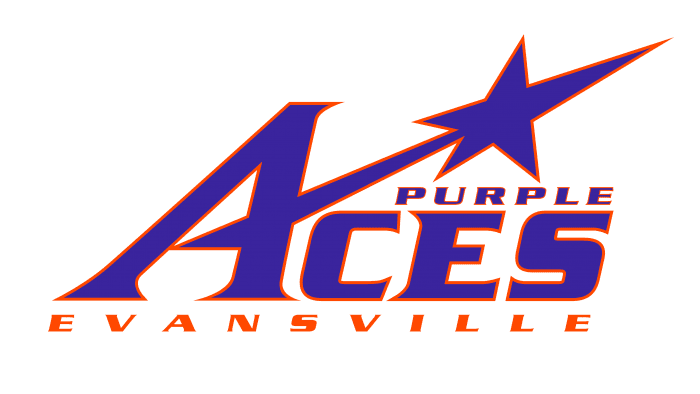 2019 – today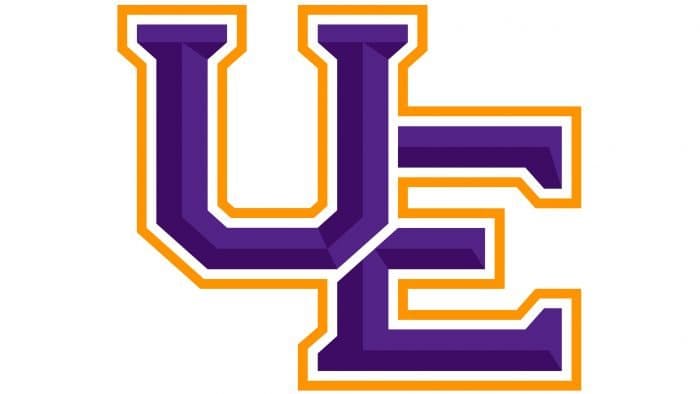 Evansville Purple Aces Basketball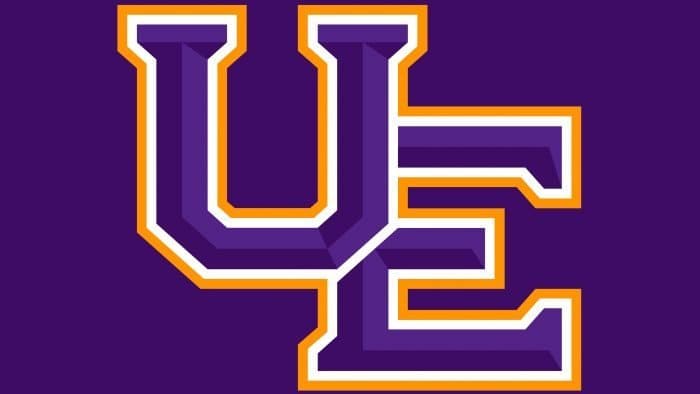 The women's basketball team in 1999 and 2009 competed in the National Collegiate Athletic Association tournament. Men's was much more active: basketball players took part in NCAA tournaments five times and won five Division II championships, where they were until 1977.
Evansville Purple Aces Baseball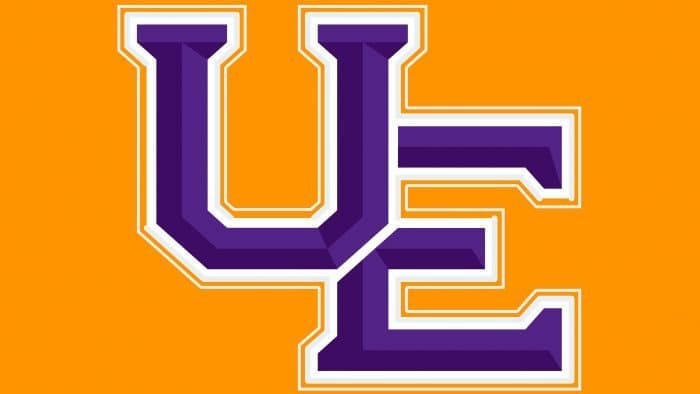 Evansville Purple Aces baseball team competes at the Missouri Valley Conference. It is known that five of her former players hit the Major League Baseball.
Font and Colors
Evansville Purple Aces color codes
Spanish Violet

Hex color:
#52237f
RGB:
82 35 127
CMYK:
35 72 0 50
Pantone:
PMS 2607 C
Safety Orange

Hex color:
#f36f21
RGB:
243 111 33
CMYK:
0 54 86 5
Pantone:
PMS 1585 C
Russian Violet

Hex color:
#381460
RGB:
56 20 96
CMYK:
42 79 0 62
Pantone:
PMS 2617 C