Fairy Tail is a multivolume shonen manga that contains 545 chapters. It was published in the Japanese magazine Weekly Shonen Magazine from 2006 to 2017. In 2009, its author Hiro Mashima received the prestigious Kodansha Manga Award. In the same year, the anime of the same name was released by Satelight and A-1 Pictures. A little later, an animated film was shot based on the original plot.
Meaning and History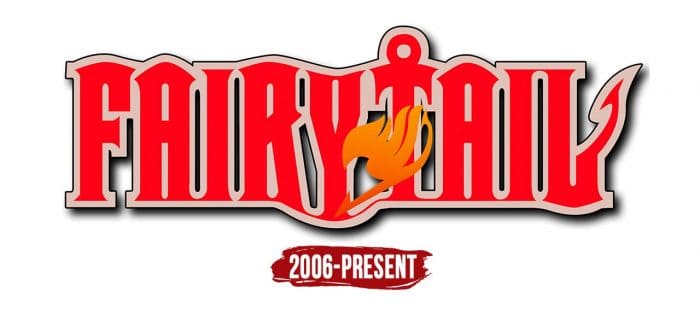 The Fairy Tail emblem appeared in 2006, exactly when the debut chapter was published. Most likely, it was invented by the mangaka Hiro Mashima is the sole creator of the story. She adorns sixty-three comic book volumes, and her graphic element, known as the fairy, is part of a fictional universe. Since 2006, the logo has never changed, remaining as colorful and fantasy as on the first cover.
Font and Color of the Emblem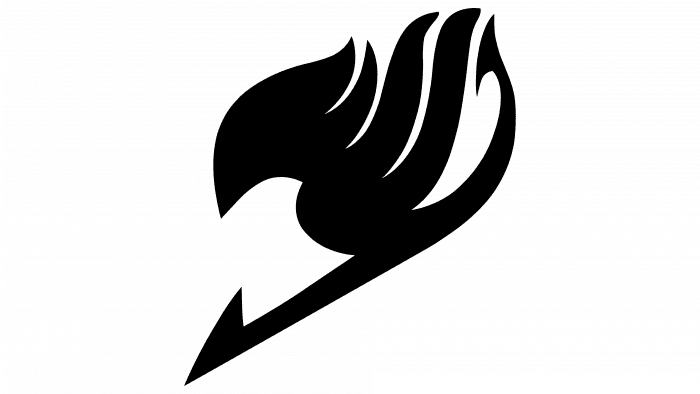 The Fairy Tail trademark consists of two components: a stylized FAIRY TAIL lettering and a mysterious orange figure that symbolizes the most popular guild in the Kingdom of Fiore – Fairy Tail. An abstract drawing is often mistaken for a burning arrow or a flying dragon. But in fact, the artist depicted a fairy with a tail. As the plot explains, these creatures are very secretive, and no one knows if they have a tail.
The mystery of the origin of the logo was revealed by the master Makarov Dreyar, the shiny manga's character. He told this to Lucy Heartfilia after she joined Fairy Tail. The fictional author of the emblem is Mavis Vermillion, one of the founders of the famous guild.
Both the FAIRY TAIL inscription and the drawing symbolize the desire for adventure, unsolved secrets, and magical riddles. The craving for all the unknown distinguishes the members of the guild, uniting them under one banner. Everyone who is part of Fairy Tail has a corresponding tattoo. She is depicted on the manga's trademark: an elongated blob-shaped figure with long "tentacles." According to Makarov Dreyar, this is a tailed fairy that jumps or dances.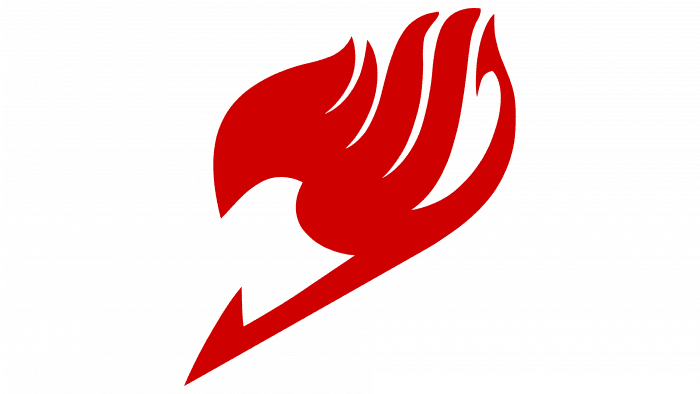 The title of Japanese comics is drawn rather than written: each letter has its design, which the artist worked on. So the inscription does not have a font in the usual sense. If you look closely at the author's illustration, you can replace that the letter "L" mirrors a fairy leg's shape, and "T" looks like an anchor. Unusual characters fit perfectly into the theme of magic, conveying the general mood of the storyline.
As for the colors, the author chose bright and saturated shades. The inscription is red, with a double white and black outline. The fairy's silhouette is orange and unevenly colored: the artist used a gradient, mixing dark and light shades to give volume. This makes the drawing appear to be convex, especially in contrast to the flat, 2D letters in the background.