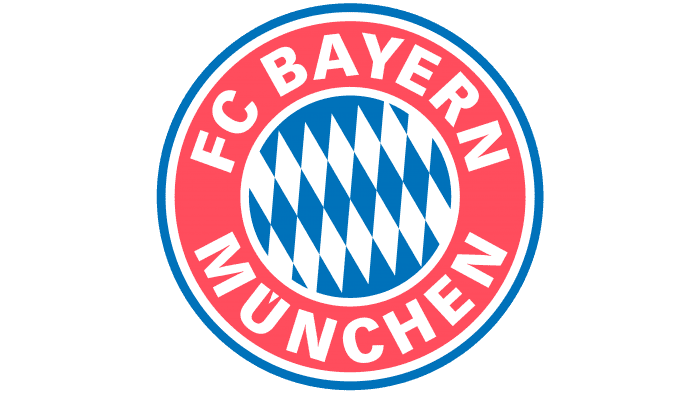 FC Bayern Munchen Logo PNG
The color scheme and pattern that distinguishes the FC Bayern Munchen logo is a tribute to the coat of arms of the Wittelsbach dynasty. The emblem's symbolism demonstrates the club's commitment to its history and pride in national identity. The simplicity of execution provided recognition.
FC Bayern Munchen: Brand overview
| | |
| --- | --- |
| Founded: | 27 February 1900 |
| Headquarters: | Munich, Bavaria, Germany |
| Website: | fcbayern.com |
It's not easy to accept, but the Bayern football team is over 100 years old. However, these "old bones" are quite strong to smash their enemies. Everything began with a split, back in the days of the German Empire, on February 27, 1900. Eleven guys led by Franz John became too crowded under the same roof with the Munich gymnastics union MTV-1879. And they, draining glasses with a drink in a zucchini "Gizella," wanted to create a football club FC Bayern Mгnchen, named in honor of the land, where Munich stands.
Fans give the team a slightly different nickname, "The Bavarians." If you want to pronounce the full version of the club's name, breathe deeper with your lungs because it is quite long – "Club Bayern Munchen eingetragener Verein." By the way, artist Wilhelm Focke, one the founders, later were engaged in an airplane engineering and, together with his brother, created a workshop, from which the Focke-Wolf factories grew.
Meaning and History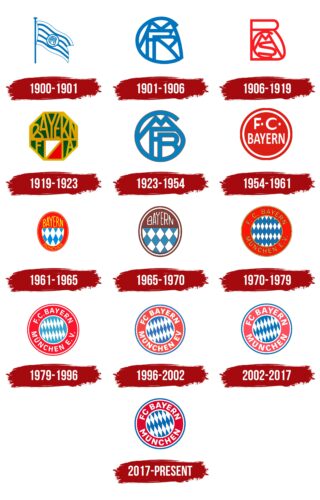 Of the seven districts of Bavaria, three are Franconia: Upper, Middle, and Lower. The red color of the coat of arms of the Franconian has been there for already 109 years. Therefore, football players have a nickname "red pants," When they play, the Allianz Arena is highlighted in red, not blue, as in the matches of Munich 1860.
The diagonal white and blue pattern "migrated" to the FC Bayern Munchen logo from the coat of arms of the Wittelsbach dynasty, which ruled Upper Bavaria from 1240 to 1918. The founder of this family, Otto I, called the Redhead, was famous (in a bad way) for being excommunicated by the Pope from the Church for insulting the bishop.
The logo of FC Bayern Munchen has changed many times. There were emblems, which in many respects are similar to each other, but there were also those that were radically different from the previous ones. Only since 1965, the logo of Bayern Munchen has acquired modern features.
There is a Bundesliga regulation rule: one star is assigned to the club emblem for three championships, two for five titles, three for ten, and four for twenty. The FC Bayern Munchen logo may contain four stars for being the 25-time German champion.
1900 – 1901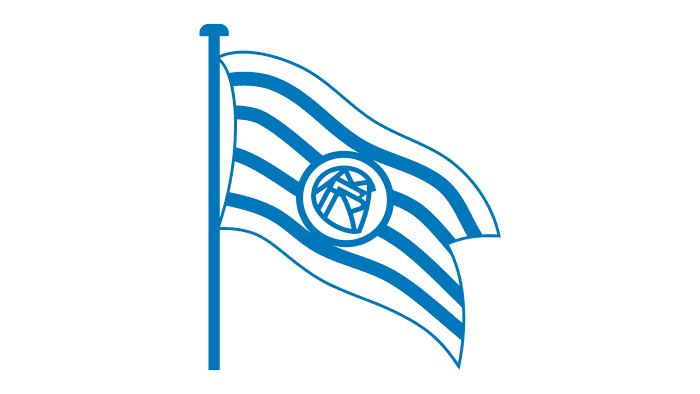 1901 – 1906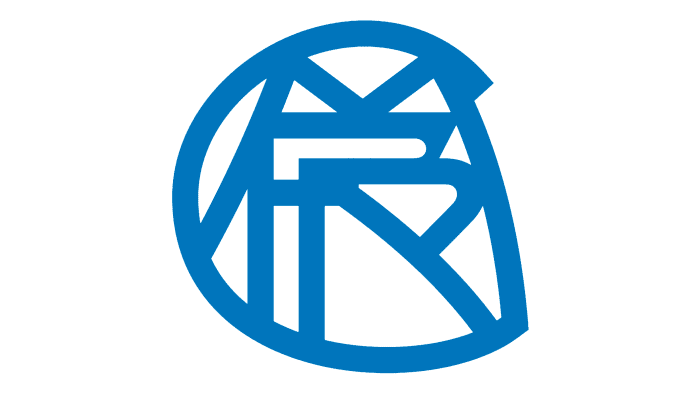 1906 – 1919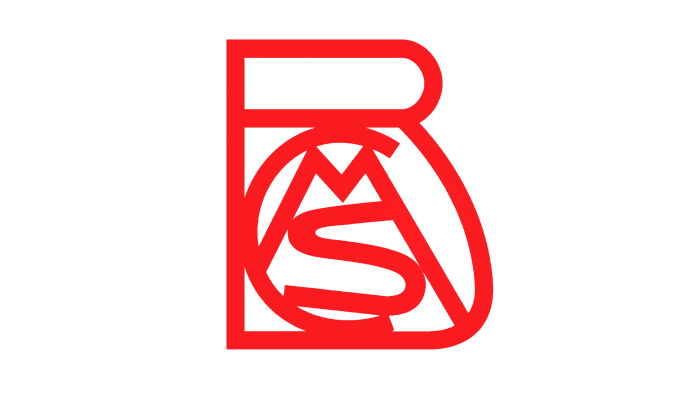 1919 – 1923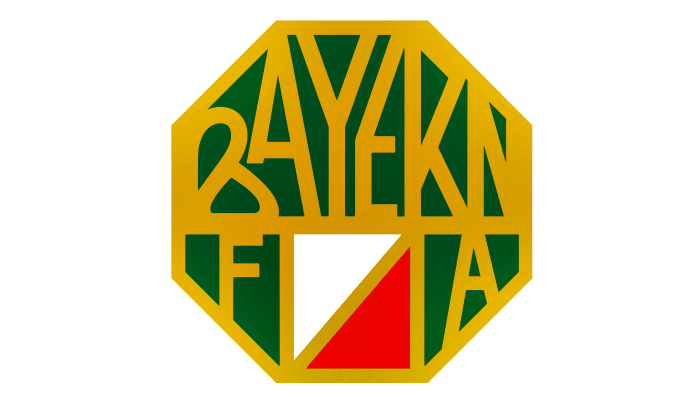 1923 – 1954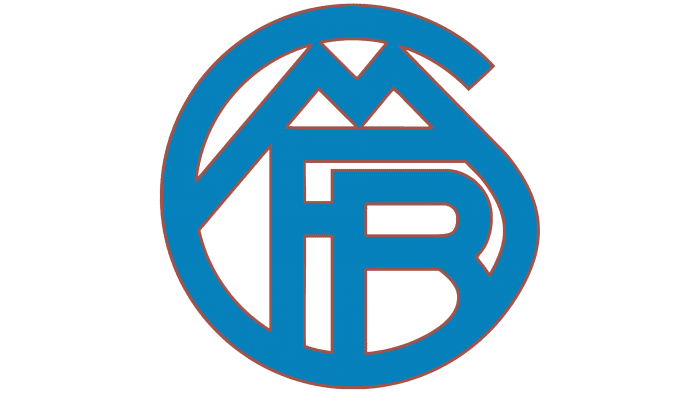 1954 – 1961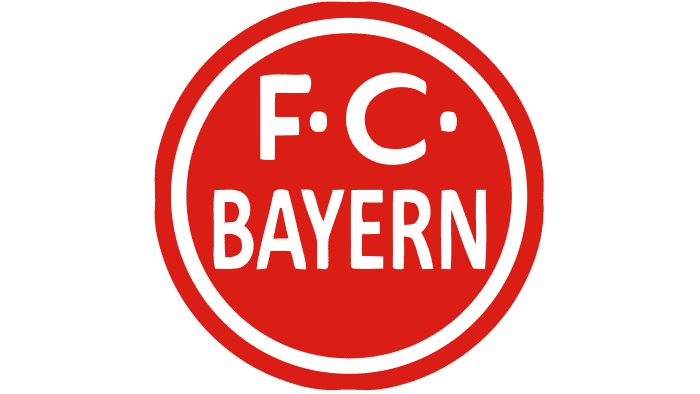 1961 – 1965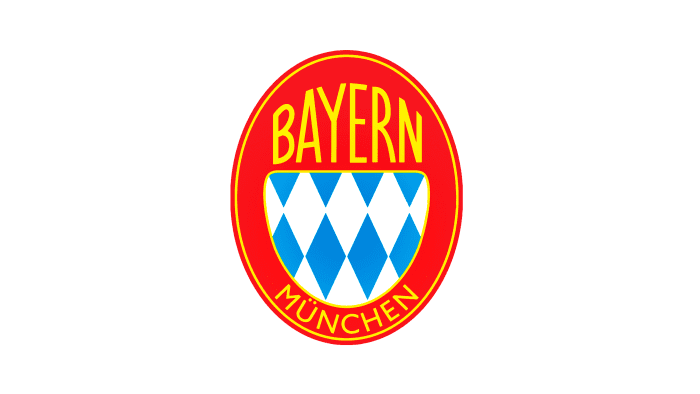 1965 – 1970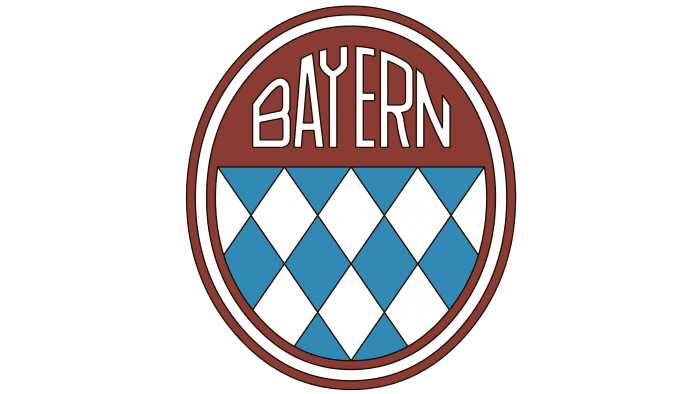 1970 – 1979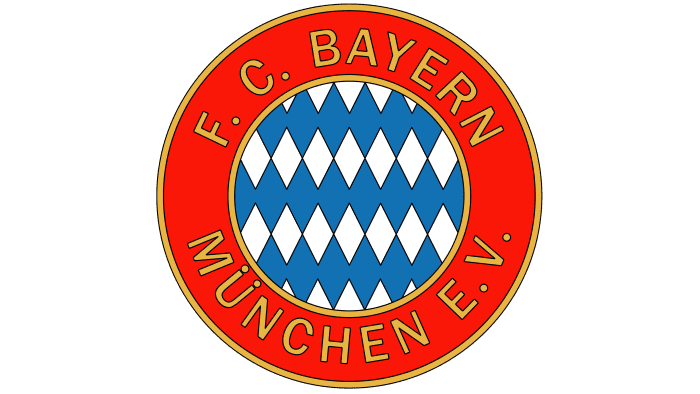 1979 – 1996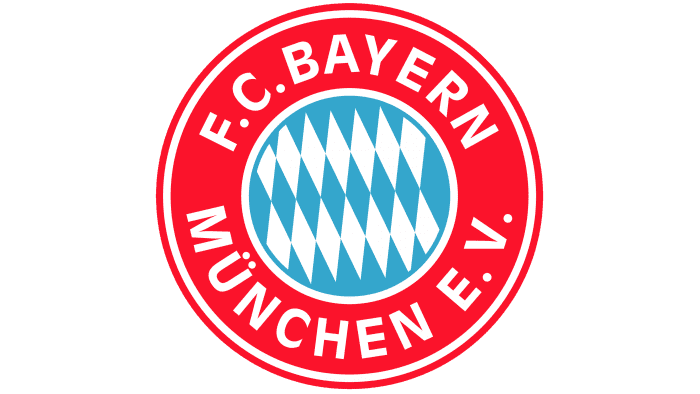 1996 – 2002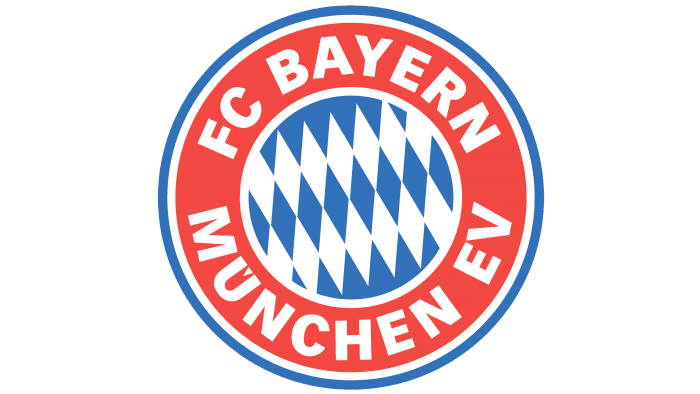 2002 – 2017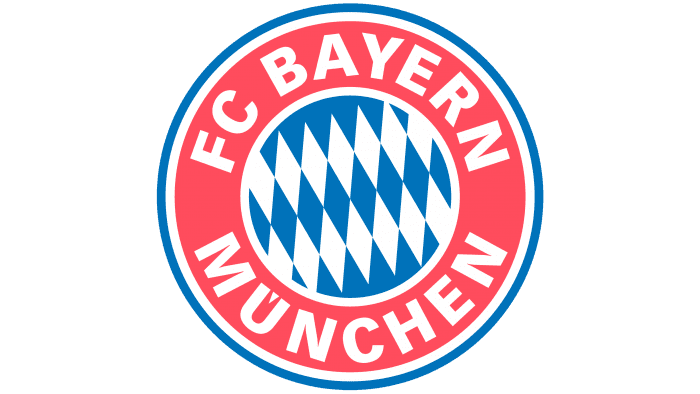 2017 – today

Font and Colors
FC Bayern Munchen color codes
Medium Persian Blue

Hex color:
#0066b2
RGB:
0 102 78
CMYK:
100 43 0 30
Pantone:
PMS 285 C
Foreign Crimson

Hex color:
#cd052d
RGB:
205 5 45
CMYK:
0 98 78 20
Pantone:
PMS 185 C