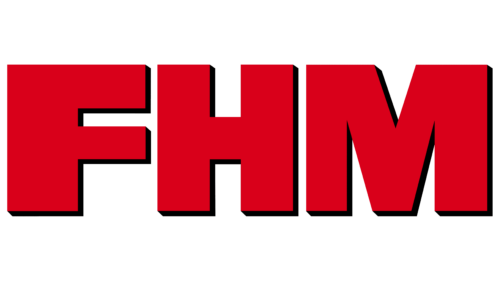 FHM Logo PNG
FHM Logo, an acronym for "For Him Magazine," stands as a bold and dynamic symbol of men's lifestyle. The logo's audacious design and vivid colors encapsulate the essence of the modern man's interests and values.
The logo features sturdy masculine lettering in red, coupled with black accents. The font employed is suggestive of Bureau Grot or Gill Sans Ultra Bold, classic typefaces known for their robust appearance. The red hue imbues a sense of passion and zeal for life, while the black elements impart impressions of authority, power, and resilience.
Manifesting both confidence and modernity, the logo captures the viewer's attention through its succinctness, striking form, and color. The design succeeds in being easily identifiable, owing largely to its bold characteristics.
This logo displays effectively on various media, from print to digital platforms, testifying to its versatility. Serving as a distinctive identifier for the brand, the logo accomplishes its role without the need for any abbreviations. Thus, the emblem effectively communicates the brand's spirit and mission to its readership.
| | |
| --- | --- |
| Founded: | 1985 |
| Founder: | Bauer Media Group |
| Headquarters: | United Kingdom |
| Website: | fhm.com |
Founded in the United Kingdom in 1985, FHM (For Him Magazine) quickly rose to prominence as a men's lifestyle magazine in the late 1990s and early 2000s. With its provocative photos of some of the hottest women of the time, FHM quickly became a go-to source for the latest in entertainment, fashion, and more.
The British publishing company Emap created the magazine with the intention of focusing on fashion, grooming, music, and lifestyle trends. Despite its initial lack of success, the magazine gained a huge following in the late 90s and early 2000s when it shifted its focus to include images of scantily clad women.
In the early 2000s, FHM was the undisputed king of men's magazines in the UK, boasting an average weekly sale of over 700,000 copies. But that wasn't enough for the magazine, and soon it spread its wings to countries like Australia, the United States, India, China, and Indonesia. FHM not only featured beautiful women but also talked about men's interests, like cars, gadgets, fitness, and sports, making it the go-to magazine for men worldwide.
FHM's meteoric rise to the top of the publishing industry was nothing short of remarkable. However, its popularity started to wane in the mid-2010s, and in 2015, the magazine announced that it would be ending its print edition despite the website still being operational.
To conclude, FHM magazine revolutionized the men's lifestyle magazine industry, becoming a beacon of bold content featuring sexy women and a symbol of success in the late 1990s and early 2000s. Its influence on the industry was undeniable, and despite its end as a print magazine, FHM's legacy will live on forever.
Meaning and History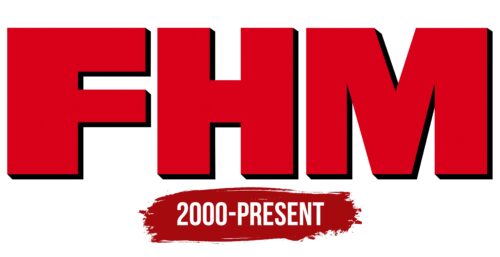 The corporate identity of FHM centers around its unique approach to men's lifestyle content. It combines elements of style, humor, pop culture, and serious features in a way that speaks directly to a modern, urbane male demographic. This balance allows the brand to maintain its appeal to a wide spectrum of readers while its distinctive voice sets it apart from other men's lifestyle magazines.
FHM's branding reflects its commitment to being a contemporary and engaging lifestyle guide. Its logo, crisp and understated, signals a sense of sophistication, while its bold layouts and striking visuals capture attention and provoke thought. The brand exhibits an understanding of what its readers want to see, hear, and read, making it a preferred choice for many.
The brand's strength lies in its ability to adapt and innovate while retaining its core attributes. Through its unique voice and visual identity, FHM continues to be a standout brand, solidifying its reputation as an influential platform in men's lifestyle media.
What is FHM?

FHM, standing for For Him Magazine, is a British multinational men's lifestyle magazine known for its wide distribution in several countries worldwide. The publication has carved a distinctive niche in the landscape of men's magazines, offering a unique blend of lifestyle content, humor, and fashion. Emerging from the UK, the magazine quickly established its footprint in the international publishing scene. The brand's witty take on men's interests and its commitment to quality journalism led to rapid growth. FHM began to be published in various countries, each edition tailored to the cultural nuances of its audience without losing the essence of its core values and tone.
FHM color codes
Maximum Red

Hex color:
#d9001a
RGB:
217 0 26
CMYK:
0 100 88 15
Pantone:
PMS Bright Red C
Black

Hex color:
#000000
RGB:
0 0 0
CMYK:
0 0 0 100
Pantone:
PMS Process Black C