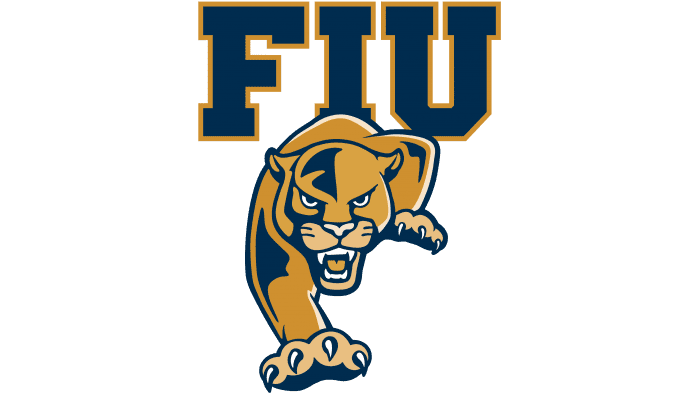 FIU Panthers Logo PNG
Since 1987, the sports interests of Florida International University have been protected by the FIU Panthers, whose logo reflects the essence of the name and features. The identity subtly emphasizes the power, speed, and flexibility characteristic of the talisman.
FIU Panthers: Brand overview
| | |
| --- | --- |
| Founded: | 1994 |
| Headquarters: | University Park, Florida, U.S. |
| Website: | fiusports.com |
The educational institution of Florida International University owns sixteen teams united in FIU Panthers. They have been participating in the NCAA Division I since 1988 and have been members of Conference USA since 2013. Before that, they had competed in the Sun Belt Conference for fifteen years. Their mascot is a panther named Roary, the prototype for which was an endangered species – the Florida cougar. In 1987, the sports department was nicknamed Golden Panthers. The first word was associated with the official colors of the university – golden and dark blue. But in 2010, he was expelled from the name.
Meaning and History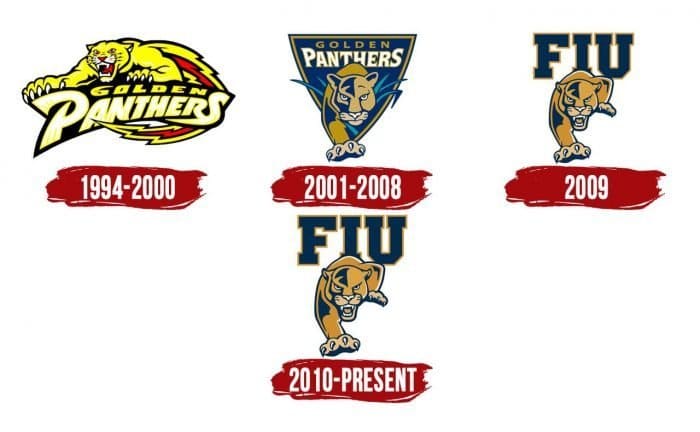 Since FIU Panthers appeared their actual mascot, the crouching panther is depicted on all logos. In 1994, she was bright yellow, and a wide strip in the form of a zipper emerged from her back. The picture was supplemented by the words "Golden Panthers" located across. In 2001, the style completely changed. The animal confidently gets out of the thickets. In the background is a triangular heraldic shield in blue. The inscription has moved up.
In 2009, the artists portrayed a panther growling and replaced Golden Panthers with FIU. The abbreviation is made in large blue letters with serifs and a golden outline. There is no shield and thickets; the background is empty, so the animal rests its paw on something invisible. The 2010 redesign did not bring much change, except that the panther became smaller and the colors brighter.
1994 – 2000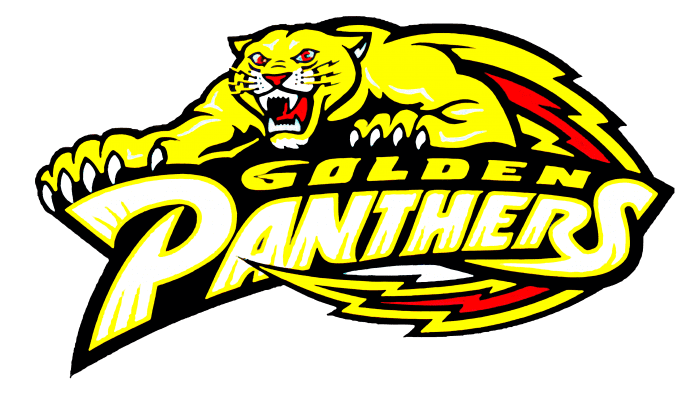 2001 – 2008
2009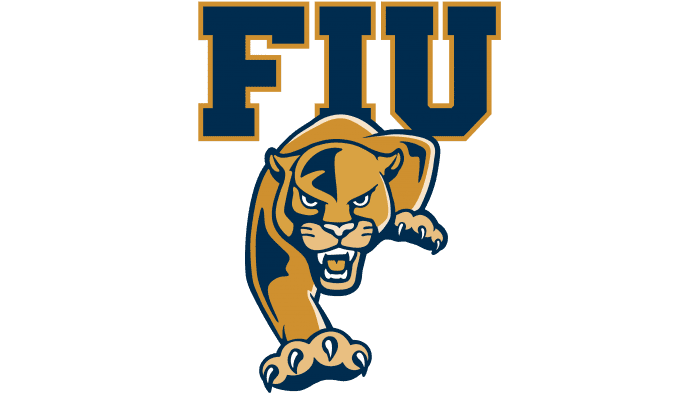 2010 – today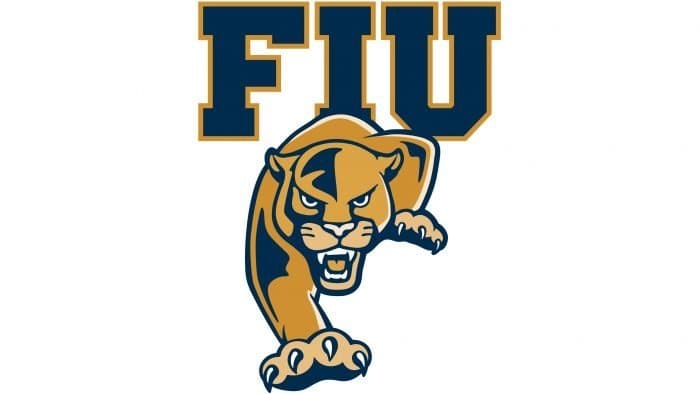 FIU Panthers Basketball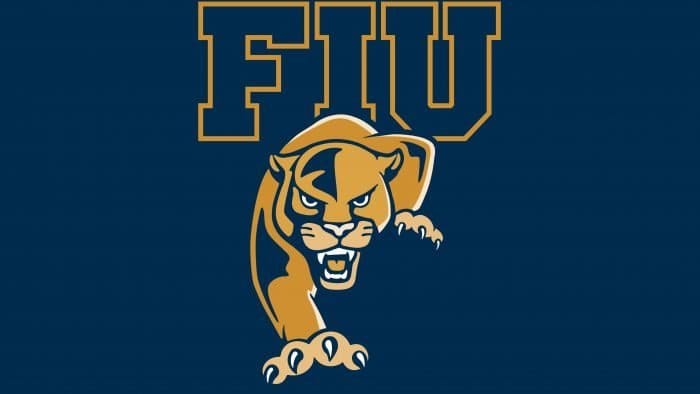 The men's team won the TAAC tournament and took part in the 1995 NCAA Division I Men's Basketball Tournament. Since 2013, she has been trained by Anthony Evans. The women's team won six tournaments at two conferences: one at the Sun Belt Conference and five more at the Trans America Athletic Conference.
FIU Panthers Baseball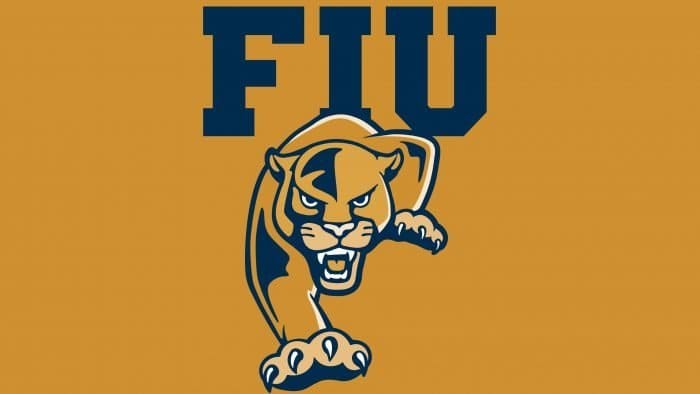 Baseball players at Florida International University first entered the playing field in 1973. Since then, the team has reached the postseason fourteen times, having won the right to be called one of the most successful in the educational institution.
Font and Colors
FIU Panthers color codes
Maastricht Blue

Hex color:
#081e3f
RGB:
8 30 63
CMYK:
87 52 0 75
Pantone:
PMS 282 C
Dark Goldenrod

Hex color:
#b6862c
RGB:
182 134 44
CMYK:
0 26 76 29
Pantone:
PMS 7551 C