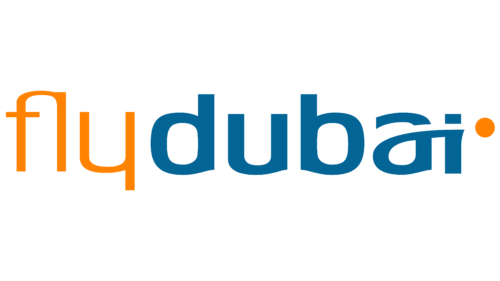 Flydubai Logo PNG
The Flydubai logo is a bright and memorable symbol of the brand. It includes the words "fly" and "dubai," which reflect the company's core values of freedom of movement and attachment to its home city of Dubai.
The orange color of the word "fly" symbolizes the speed, dynamics, and energy that are associated with travel and forward movement. And the light blue color of the word "dubai" reflects the maritime theme and highlights Dubai's importance as a hub and place where the world meets.
The dot to the right of the logo is interpreted as a marker of the destination to which flydubai is heading or as a symbol of new opportunities that await customers on future journeys.
The letters "a" and "i" combined in the word "dubai" give the logo a unique and original look. They emphasize hospitality and innovation, which are key values.
The overall concept of the Flydubai emblem reflects the desire for innovation in the aviation industry. She highlights the importance of freedom of movement and the company's connection to Dubai.
| | |
| --- | --- |
| Founded: | 19 March 2008 |
| Founder: | Government of Dubai |
| Headquarters: | Dubai International Airport Dubai, UAE |
| Website: | flydubai.com |
Established in Dubai, United Arab Emirates, flydubai is a budget airline that began its operations in 2009. Its primary operational base is located at the Dubai International Airport, where it operates short and medium-range flights. Its service network extends to over 95 locations across the Middle East, Africa, Europe, and Asia.
The airline's fleet comprises only Boeing 737 models, with approximately 70 aircraft currently operating. As a low-cost carrier, flydubai follows a streamlined service model, providing fare structures that are unbundled and supplemental services such as preferred seating options.
flydubai operates independently, despite being owned by the Dubai government through the Investment Corporation of Dubai fund. It took a significant step in 2017 by entering a comprehensive codeshare partnership with Emirates, the world-renowned airline. This move has enabled passengers to transition smoothly onto Emirates' extensive global network.
While flydubai acts as a feeder airline for Emirates, channeling passengers from smaller cities to Dubai and further connections, it also runs flights to destinations not covered by Emirates. Remarkably, flydubai has maintained a profitable operation since 2010, even amidst the high-cost backdrop of the UAE.
For its inventive service enhancements and operational performance, flydubai has been acknowledged with awards. In 2019, the airline reported ferrying over 10 million passengers. With its headquarters in Dubai's prestigious Emirates Towers, the airline employs a dedicated workforce of over 4,000 personnel, a testament to its scale and reach.
Meaning and History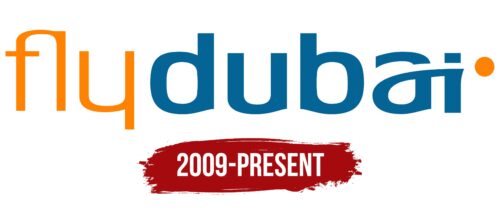 Flydubai color codes
Safety Orange

Hex color:
#ff8200
RGB:
255 130 0
CMYK:
0 49 100 0
Pantone:
PMS 151 C
Medium Persian Blue

Hex color:
#036496
RGB:
3 100 150
CMYK:
98 33 0 41
Pantone:
PMS 647 C