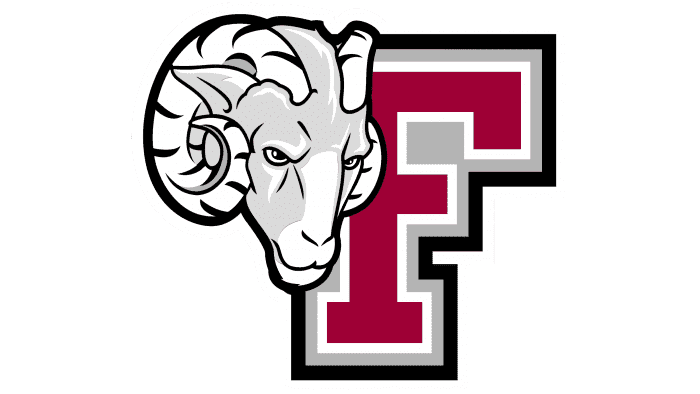 Fordham Rams Logo PNG
The spectacular display of the name of the sports department of Fordham University ensured the recognition of athletes on the sports grounds, reflecting the characteristics of the team. A tribute to its history, perseverance and courage, impulsiveness, and inexhaustible energy are symbolized by the Fordham Rams logo.
Fordham Rams: Brand overview
| | |
| --- | --- |
| Founded: | 1941 |
| Headquarters: | Bronx, New York, U.S. |
| Website: | fordhamsports.com |
The Fordham Rams are two dozen sports teams representing Fordham University in the NCAA Division I intercollegiate competition. They all participate in the Atlantic 10 Conference, except for the players who play in the Patriot League and are in the Football Championship Subdivision. The mascot of athletes is a ram. The color palette includes white and burgundy.
Meaning and History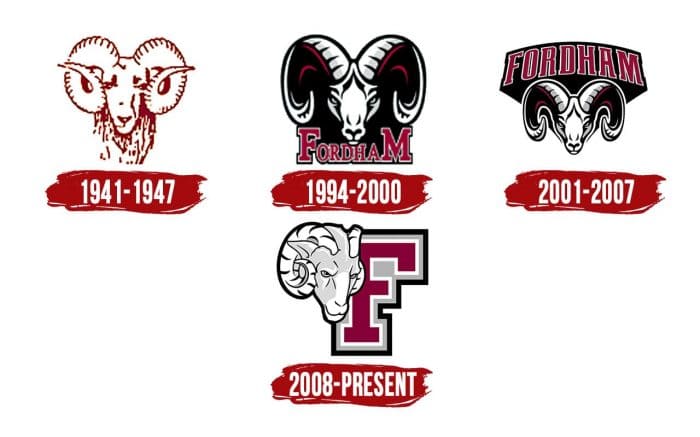 Since the 1940s, the Fordham Rams logo has changed several times, but the designers did not deviate from the ram theme. In 1941-1947 the animal mascot was drawn with dark red lines on a white background. In 1994, a new version appeared – with a confident ram, one species of which expressed anger. Black shadows with burgundy spots enhanced the impression. Below was the inscription "Fordham." All letters were in capital letters, although the "F" and "M" rose significantly above the rest.
In 2001, the developers left the previous style, but reduced the head and moved it down the emblem. The top half was occupied by the word "Fordham." The modern logo was adopted in 2008. It is a large letter "F" with three outlines (white, gray, black) and a ram's head depicted in half-profile.
What is Fordham Rams?

Fordham Rams is an intercollegiate athletic program representing Fordham University. The athletic department consists of 20 student teams competing in NCAA Division I and participating in the Atlantic 10 Conference. The football team competes in the Patriot League NCAA Division 1 FCS.
1941 – 1947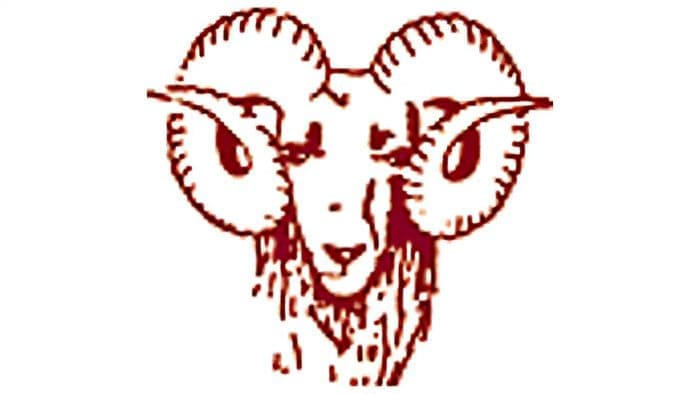 1994 – 2000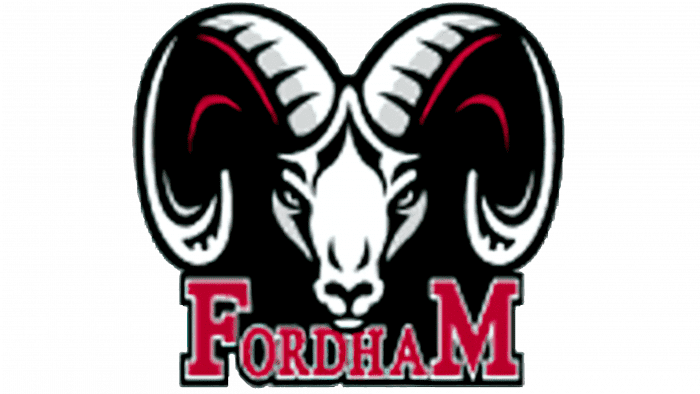 2001 – 2007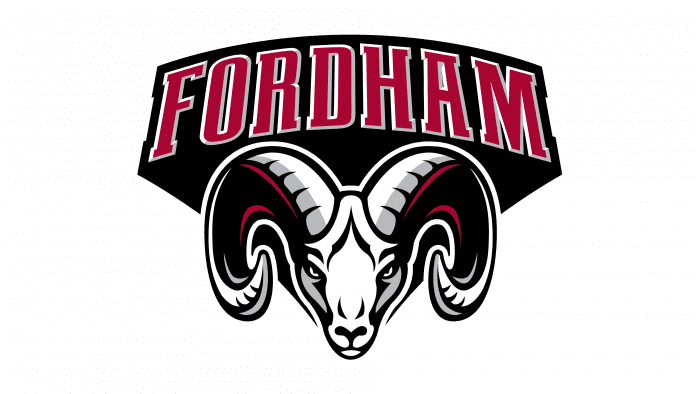 2008 – today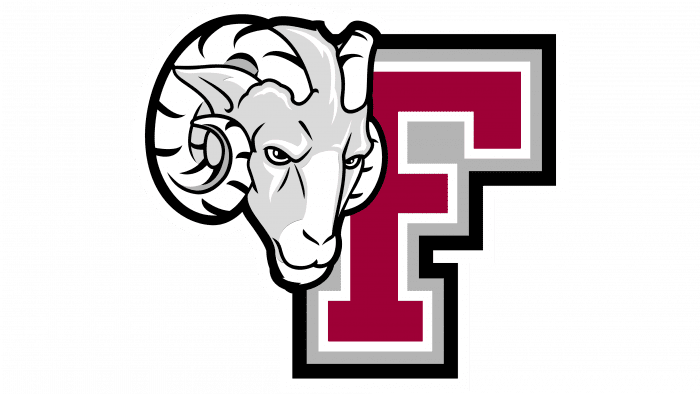 Fordham Rams Basketball Logo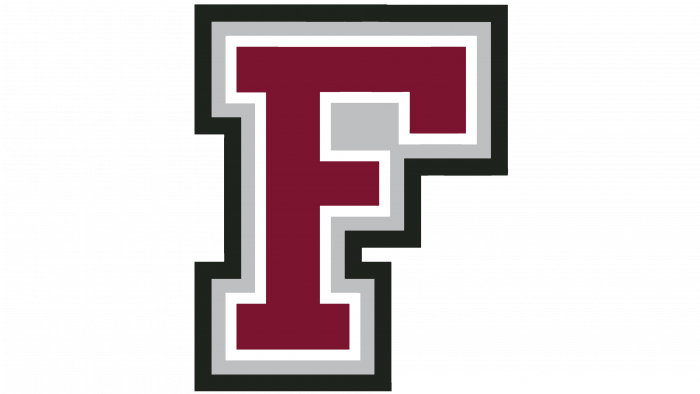 The first Fordham University men's basketball competition took place in 1902. The best season was in 1970-1971. The athletes have two victories in the Patriot League Tournament Championships, sixteen games in the NIT, and four NCAA Tournaments. The women's team was at first a club team but then began to represent an educational institution at the Division I level in the NCAA.
Fordham Rams Football Logo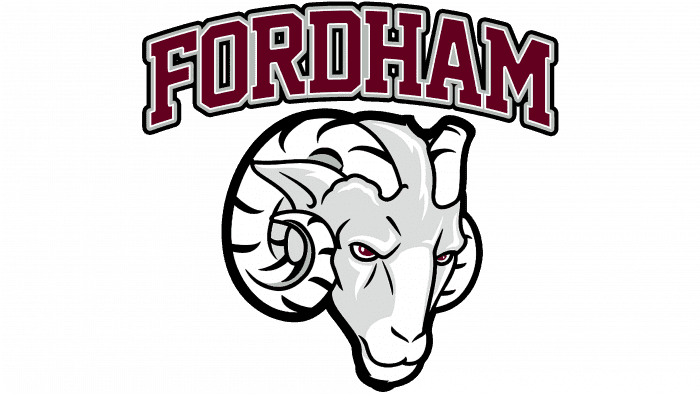 The football program appeared in 1882, 41 years after the founding of the university. The team's home stadium is currently Coffey Field, with Joe Conlin as head coach.
Font and Colors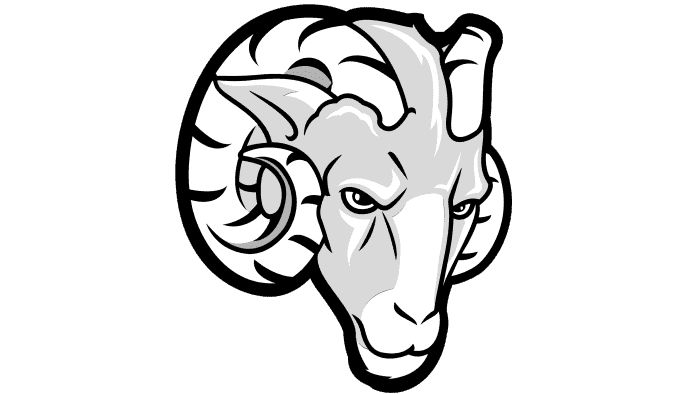 Fordham Rams color codes
Pink Raspberry

Hex color:
#860038
RGB:
134 0 56
CMYK:
0 100 58 47
Pantone:
PMS 7426 C
Dark Gray

Hex color:
#b2b2b2
RGB:
178 178 178
CMYK:
0 0 0 30
Pantone:
PMS Cool Gray 5 C
Black

Hex color:
#000000
RGB:
0 0 0
CMYK:
0 0 0 100
Pantone:
PMS Process Black C
Gainsboro

Hex color:
#d9d9d9
RGB:
217 217 217
CMYK:
0 0 0 15
Pantone:
PMS Cool Gray 1 C