Foreign Policy Logo PNG
The Foreign Policy logo's design aligns with the nature of the magazine's content. It employs a straightforward and precise design, reflecting the magazine's writing style and thematic focus. It stands as a succinct visual summary of the brand's mission and identity.
Foreign Policy Logo underwent a transformation in 2014, resulting in a more sleek and powerful look that highlights the brand's identity in a pronounced way. The redesigned logo carries the initials of the brand, "FP," rendered in a classic serif font, conveying an image of authority and professionalism.
The emblem magazine adopted a color scheme typical in the media industry, featuring a vibrant red background against which the white lettering stands out. This strong color contrast enhances the logo's impact, giving it a commanding presence.
The geometric simplicity lends the emblem a clean aesthetic that works well as an icon in mobile applications and on websites. Considering that the majority of the magazine's content is disseminated online, this practical design choice is fitting.
Foreign Policy: Brand overview
| | |
| --- | --- |
| Founded: | 1970 |
| Founder: | Samuel P. Huntington, Warren D. Manshel |
| Headquarters: | Washington, D.C., United States |
| Website: | foreignpolicy.com |
Foreign Policy is an American news publication that has been providing comprehensive coverage of global affairs, current events, and domestic and international policy since 1970. It has become renowned for its insightful analysis, breaking news, and authoritative reporting, delving into topics ranging from diplomacy and security to economics and culture. With its comprehensive, thought-provoking content, Foreign Policy has been a source of reliable, up-to-date information for decades.
Founded in 1970 by Samuel P. Huntington and Warren Demian Manshel, company quickly rose to become a respected voice on global affairs. Featuring contributions from leading scholars, political leaders, and journalists, the publication sought to foster informed debate and discussion on issues affecting US foreign policy. As a result, it has become a go-to source for those looking to stay abreast of the latest developments in the international arena.
In 2008, it was acquired by the Slate Group, a division of Graham Holdings Company, allowing it to expand its digital presence and reach a wider audience. As a result, its coverage has become more diverse, encompassing a broader range of perspectives and topics than ever before.
Foreign Policy is a leading source of information on international affairs, with its daily content featured on its website and app, as well as in print issues four times a year. Its articles, essays, and analysis are read by some of the most influential figures in the world, from policymakers to business leaders, academics, and influencers. As a result, it has become one of the most highly-regarded publications in the field of international relations.
Magazine has been a guiding light in the world of international affairs for decades, providing readers with comprehensive, thought-provoking coverage of the most pressing global issues. From renowned journalists to esteemed contributors, the team behind the magazine continues to influence the conversation on foreign policy and offer unique insights into the complex challenges of the modern world.
Meaning and History
The brand identity of Foreign Policy is deeply rooted in its commitment to providing insightful analysis of global events. It's intellectual rigor and thoughtful commentary make it a preferred choice for policymakers, academics, and anyone interested in global affairs. Its identity is not confined to a specific region but encompasses a broad, global perspective, offering a multifaceted world view.
Foreign Policy's branding plays an integral role in its success. Its visually appealing website, marked by intuitive design and high-quality graphics, reflects its commitment to excellence. The design isn't merely aesthetic but facilitates easy navigation, further enhancing the user experience.
The logo of Foreign Policy, simple yet effective, perfectly encapsulates the publication's focus on serious, thought-provoking content. All these elements, coupled with its in-depth, balanced, and accurate reportage, strengthen its standing as a leading voice in international affairs, giving it a unique place in the crowded field of news publications.
What is Foreign Policy?

Foreign Policy, since its establishment in 1970, has been a significant platform providing comprehensive analysis and commentary on global affairs and policies. This American news publication has cemented its position as a reliable source of domestic and international policy discussions, shaping intellectual debates and policy-making processes. Originating as a quarterly magazine, the platform has adapted to the digital age by offering daily content on its website and app while still maintaining its print edition. Its evolution reflects the publication's agility in meeting the changing needs of its audience, thereby maintaining its relevance over five decades.
1970 – 2001
2001 – 2014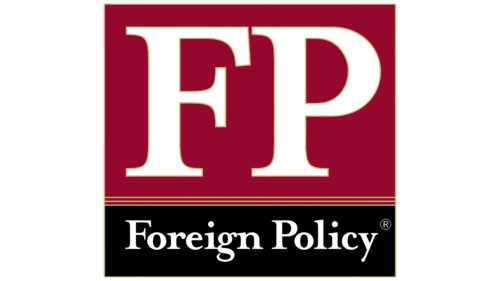 2014 – today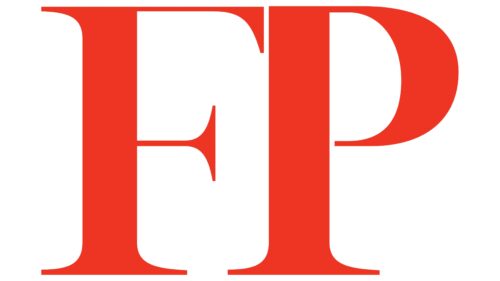 Foreign Policy color codes
Neon Red

Hex color:
#ee3523
RGB:
238 53 35
CMYK:
0 78 85 7
Pantone:
PMS Bright Red C