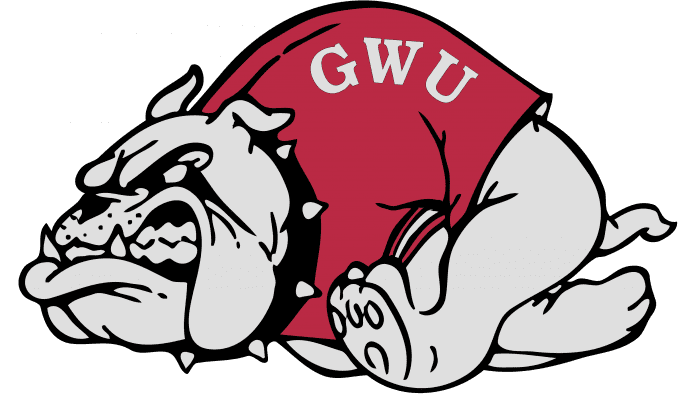 Gardner-Webb Bulldogs Logo PNG
Gardner-Webb University is known for its teams in over 20 sports, and their Gardner-Webb Bulldogs Logo symbolizes fighting spirit and power. Athletes use the image of their mascot as an aggressive emblem, made in team colors.
Gardner-Webb Bulldogs: Brand overview
| | |
| --- | --- |
| Founded: | 1987 |
| Headquarters: | Boiling Springs, North Carolina, U.S. |
| Website: | gwusports.com |
The Gardner-Webb Runnin 'Bulldogs compete in over twenty NCAA Division I sanctioned sports and represent Gardner-Webb University in intercollegiate competitions. Almost all teams are in the Big South Conference, except wrestling (she is a Southern Conference) and swimming (competing in the Coastal Collegiate Swim Association).
The official nickname for the sports department is Runnin 'Bulldogs. Traditional colors are white, black, and scarlet – Talisman – Mac the Bulldog. At first, the players were personified by a real bulldog named Butch I. From 1947 to 1953, he lived on the campus and preferred to spend time with a coach. After he was Butch II, who in the late 1950s. Replaced an anthropomorphic character in a dog costume.
Meaning and History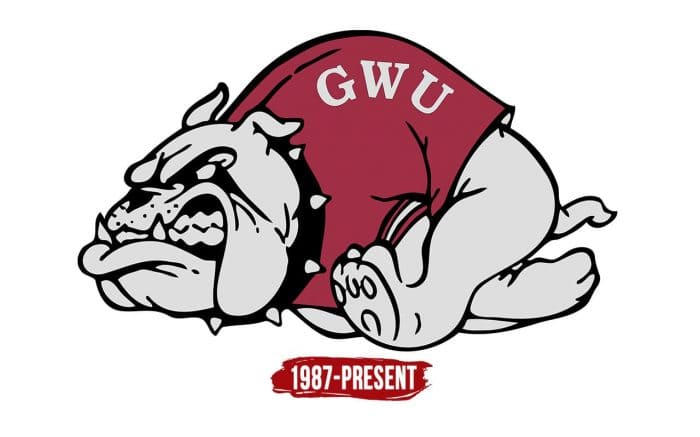 The sports department logo features a running bulldog, which makes sense given the name. The dog looks aggressive: he bares his teeth, lifting his upper lip. Sharp spikes on the collar and long fangs should demoralize rivals and raise morale for students at Gardner-Webb University. The dog is dressed in a red T-shirt with striped sleeves and the word "GWU." The white letters are lined up in an arch. The font is one of the classic Serif flavors.
All other elements are monochrome. The Bulldog is completely white – not even the typical spots for this breed. The artists used black lines to draw the outlines of the legs, head, and tail. The muzzle is depicted in sufficient detail: the designers of the 1987 logo paid attention to detail and conveyed the emotional mood using graphic means. The color combination presented is in line with the official palette of the institution and its sports teams.
What is Gardner-Webb Bulldogs?

Gardner-Webb Bulldogs is the name of the student teams from Gardner-Webb University, based in Boiling Springs, North Carolina. The athletes participate in NCAA Division I, representing the Big South Conference. Swimmers and divers compete within the CCSA.
Font and Colors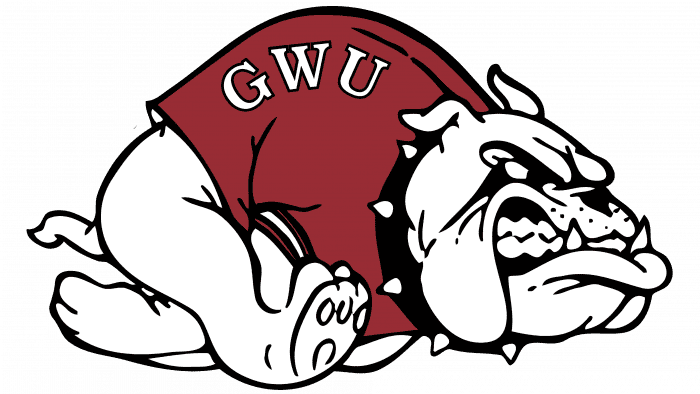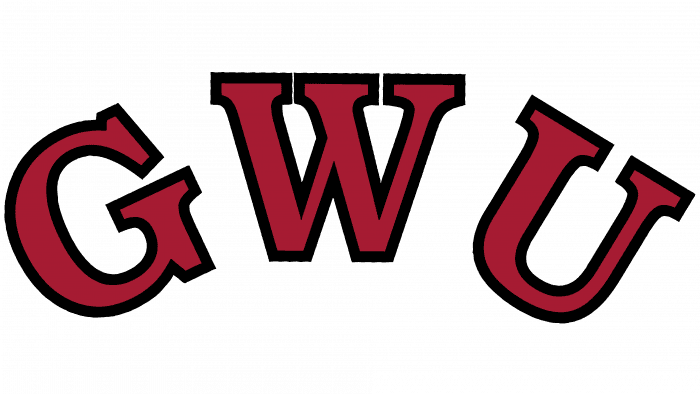 Gardner-Webb Bulldogs color codes
Foreign Crimson

Hex color:
#bf2f37
RGB:
191 47 55
CMYK:
0 75 71 25
Pantone:
PMS 1795 C
Black

Hex color:
#000000
RGB:
0 0 0
CMYK:
0 0 0 100
Pantone:
PMS Process Black C