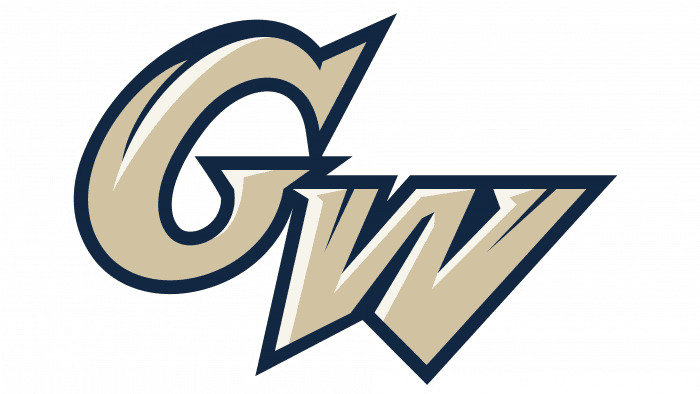 George Washington Colonials Logo PNG
The monogram from the first letters of the name, made in club colors, is a minimalist logo of the George Washington Colonials, the sports teams of the local university. The new identity reflects current academic aspirations and future challenges.
George Washington Colonials: Brand overview
| | |
| --- | --- |
| Founded: | 1997 |
| Headquarters: | Washington, District of Columbia, U.S. |
| Website: | gwsports.com |
The George Washington Colonials are thirteen women's and eleven men's teams that play for George Washington University in NCAA Division I. Most of them participate in the Atlantic 10 Conference. Selected sports are represented in the Collegiate Water Polo Association, College Squash Association, Middle Atlantic Intercollegiate Sailing Association, Intercollegiate Sailing Association, and East Atlantic Gymnastics League. The university does not currently have a football program: it existed from 1881 to 1966, after which it was abolished due to disproportionately high costs and a lack of spectators.
Meaning and History

The previous emblem, like the name of the sports department, reflects America's historical past. It depicts the very George Washington, who stood at the origins of the United States. True, the image is rather caricatured: the drawn character runs with a furious expression on his face and holds a large blue flag with the letters "GW" in his left hand. He lifted his leg to jump over the Colonials George Washington University sign. The first word is yellow and, thanks to the unusual font, immediately catches the eye. The name of the university is white and barely noticeable.
In 2009, sports teams adopted a new logo because the old one was overwhelmed. The first president of the United States was replaced by a simple monogram consisting of "G" and "W." The letters are golden, with white highlights and a blue outline. The same sign was used in 1997-2008, as secondary.
What is George Washington Colonials?

George Washington Colonials consists of 27 student teams representing George Washington University in intercollegiate programs, participating in NCAA Division I. They are based in Washington, D.C., and are members of the Atlantic 10 Conference. In 2022, the university announced it would no longer use the word "Colonials" as it does not reflect modern requirements. The teams first competed under a new name in the 2023-2024 season.
1997 – 2008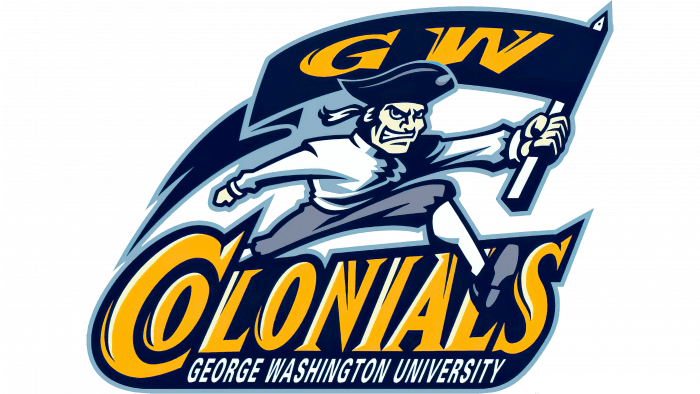 2009 – today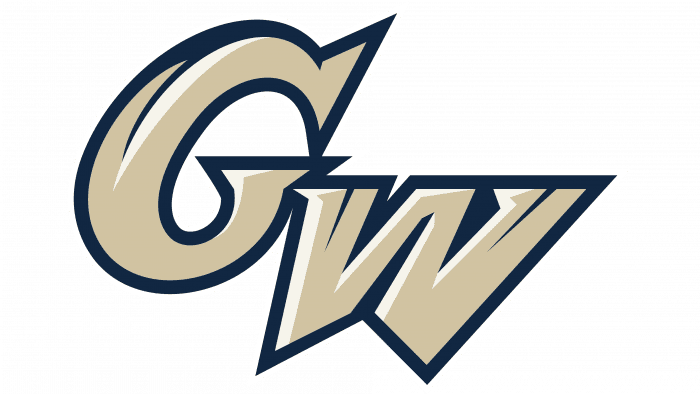 George Washington Colonials Basketball Logo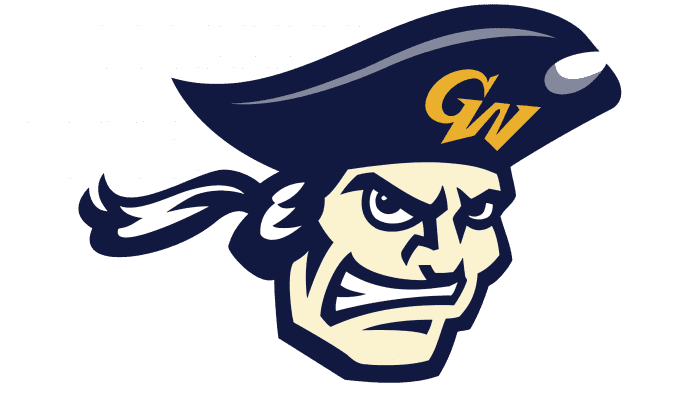 The George Washington Colonials basketball team played its first season in 1912-1913. Her achievements include participating in two CBI events, six National Invitation Tournaments, and eleven NCAA Division I Men's Basketball Tournaments.
George Washington Colonials Baseball Logo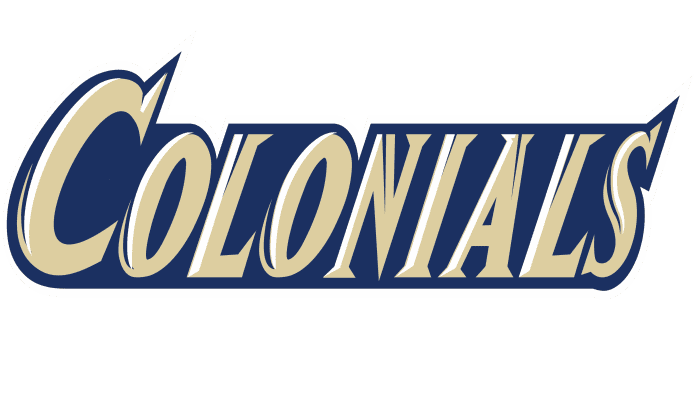 The university introduced the baseball team in 1891. They have won at least eight championships. He currently plays home games at Tucker Field (Barcroft Park).
Font and Colors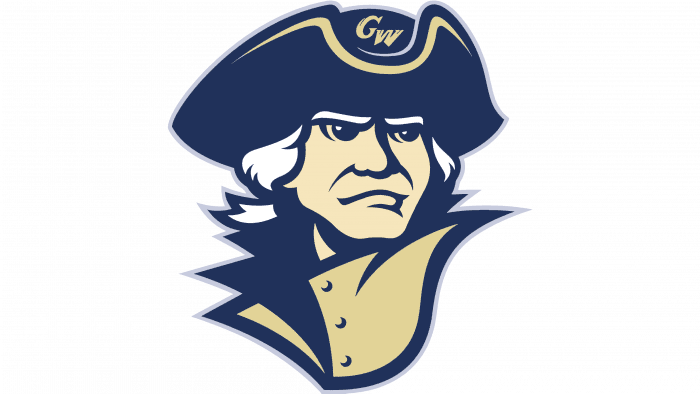 George Washington Colonials color codes
Lion

Hex color:
#e2cb92
RGB:
226 203 146
CMYK:
0 10 35 11
Pantone:
PMS 7402 C
Prussian Blue

Hex color:
#002654
RGB:
0 38 84
CMYK:
100 55 0 67
Pantone:
PMS 655 C
Cosmic Latte

Hex color:
#faf6e7
RGB:
250 246 231
CMYK:
0 2 8 2
Pantone:
PMS 663 C