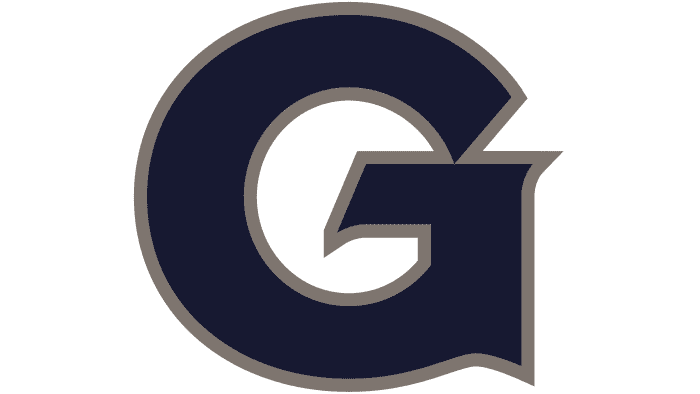 Georgetown Hoyas Logo PNG
Athletes of Georgetown University are distinguished by a modern and concise identity that emphasizes their affiliation and club colors, making the Georgetown Hoyas logo recognizable and memorable.
Georgetown Hoyas: Brand overview
| | |
| --- | --- |
| Founded: | 1978 |
| Headquarters: | Washington, D.C., U.S. |
| Website: | guhoyas.com |
More than twenty Georgetown Hoyas teams play for Georgetown University in the NCAA Division I. They participate in the Big East Conference and other sports associations such as MAISA, EARC, and the Patriot League. The most popular program is football, although other sports are also widely represented.
Hoyas's name comes from the phrase "Hoya Saxa," which is the official greeting of university students. The first word is found in biblical texts and means "what" or "such," and the second is translated from Latin as "stones." The use of the Hoyas nickname about teams began in the 1920s.
Meaning and History

1978-1995 emblem Is the personification of Jack the Bulldog mascot. Following tradition, the artists depicted a formidable dog with a studded collar on the logo. True, not entirely, but only the head. A striped baseball cap with the letter "G" covers the right ear. The color palette is designed in dark shades of gray and blue. This combination was first used to visually identify Georgetown University teams in 1876.
The new sports logo, introduced in 1995, retains the classic colors. Only the graphic component has changed: now, instead of a bulldog's head, the emblem shows the letter "G" – probably the same one on the dog's baseball cap. It is distinguished only by the font: this time, the two sides of the "G" are closed, forming an incomplete circle.
1978 – 1995
1995 – today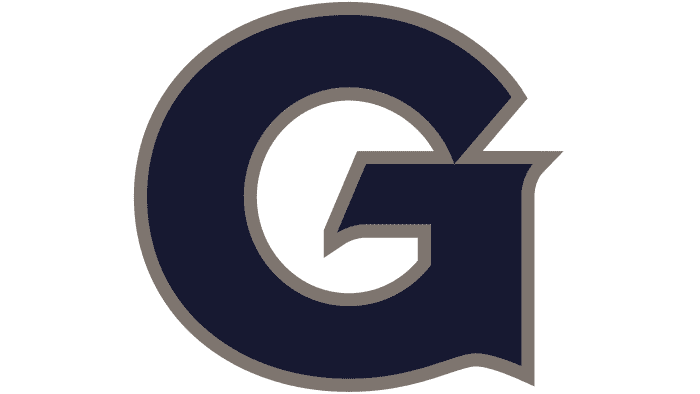 Georgetown Hoyas Basketball Logo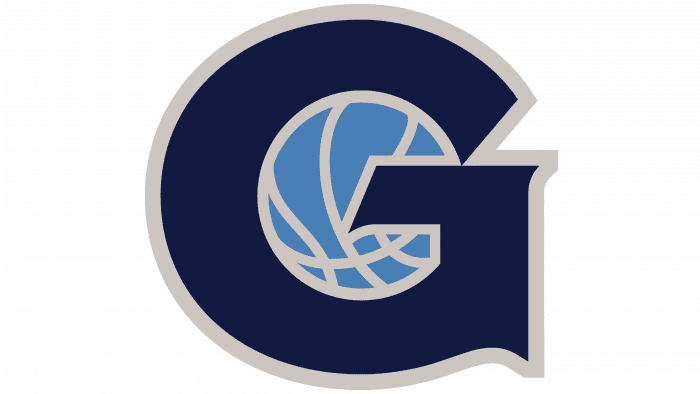 The formation of the men's basketball team dates back to 1907, and the women's basketball team dates back to 1970. The men's basketball team has participated in thirty NCAA Tournaments and reached the finals five times. Also, she competed in six National Invitation Tournaments. The women's team has four NCAA Tournaments and five NITs under its belt.
Georgetown Hoyas Football Logo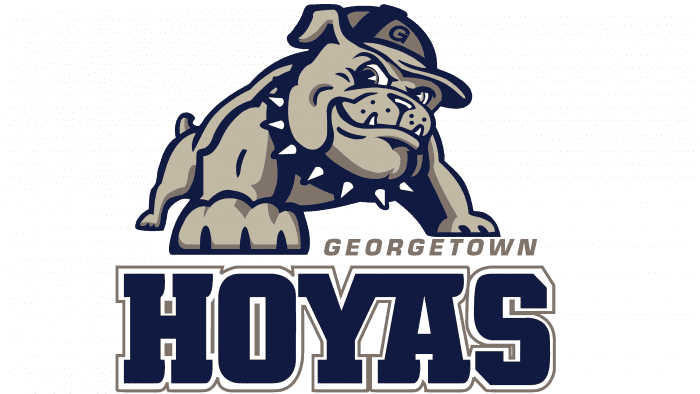 The football team appeared in 1874. In the 1940s. It was recognized as one of the best among similar sports programs, but in 1951 it was closed due to large losses. In 1964, students were allowed to play club football. It was only in 1970 that the team again received university status and began to represent Georgetown University in the NCAA.
Font and Colors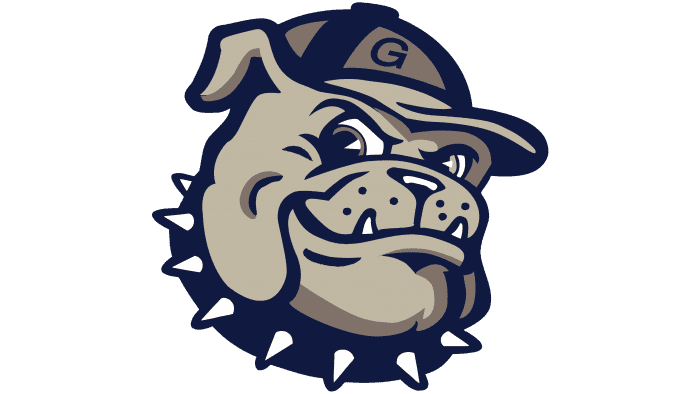 Georgetown Hoyas color codes
Space Cadet

Hex color:
#011e41
RGB:
1 30 65
CMYK:
98 54 0 75
Pantone:
PMS 2768 C
Pale Silver

Hex color:
#c6bcb6
RGB:
198 188 182
CMYK:
0 5 8 22
Pantone:
PMS 406 C