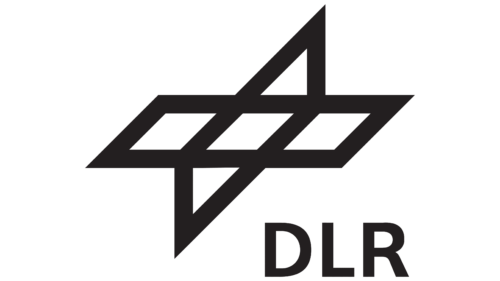 German Aerospace Center Logo PNG
The logo of the German Aerospace Center is a symbol of technological excellence and interdisciplinary research. It is an identifier in the global aerospace, energy, and transportation community, signifying a commitment to innovation and research. The logo is a distinctive mark of integrity and quality, implicitly promising the most advanced solutions and partnerships in these industries.
German Aerospace Center: Brand overview
Since its founding in 1969, the German Aerospace Center (DLR) has been a pioneer in aerospace, energy, and transportation research. Headquartered in Cologne, Germany, DLR has expanded to 35 offices across the country, solidifying its position as a leading innovation center.
DLR is committed to pushing the boundaries of technology and breaking new ground with its R&D projects. With expertise in the aerospace, energy, and transportation industries, DLR collaborates with renowned organizations around the world to foster innovation and progress.
DLR is Germany's national space agency, planning and implementing the country's space program.
DLR also plays a crucial role as a project management agency, coordinating and organizing the implementation of projects funded by various German federal ministries.
The German Aerospace Center (DLR) has been a driving force in aerospace, energy, and transportation research for more than 50 years.
Meaning and History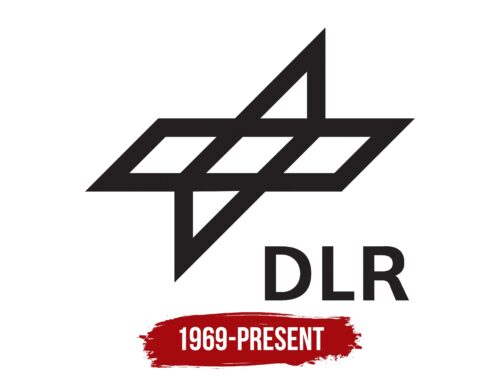 What is the German Aerospace Center?

The German Aerospace Center, Deutsches Zentrum für Luft- und Raumfahrt e.V. (DLR), was established in 1969 as Germany's national center for research in aerospace engineering, energy and transportation. This structure emerged from the merger of several already existing research institutes, laying the foundation for a powerful and multidisciplinary research institution. DLR has a diversified portfolio of projects ranging from the development of environmentally friendly technologies to the creation of innovative future-oriented vehicles. As of 2021, DLR has several research centers throughout Germany and cooperates with renowned research institutes and universities around the world.
1969 – today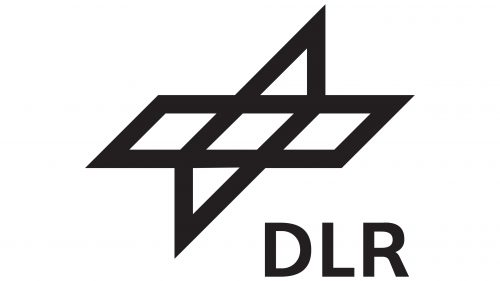 The German Center for Aerospace, Energy, and Transportation Research uses a strictly technical logo with abstract elements. Two intersecting rectangles can be interpreted as solar panels, as an airplane, and as elements of freight transport. They are drawn with black lines and located in different planes as if strung on each other. In the lower right corner is an abbreviation of the German phrase "Deutsches Zentrum für Luft- und Raumfahrt." The inscription "DZR" is bold, uppercase, block colored in black.
The choice of black for the geometric shapes and text creates a sense of authority and seriousness, which is in keeping with the organization's research mission. The multifaceted rectangles reflect the diversity of the research center's industries – aerospace, energy, and transportation. The abbreviation "DZR" in bold and capital letters emphasizes the importance and official nature of the organization. The design is intended to combine complexity and minimalism, reflecting the center's role in solving complex scientific problems.