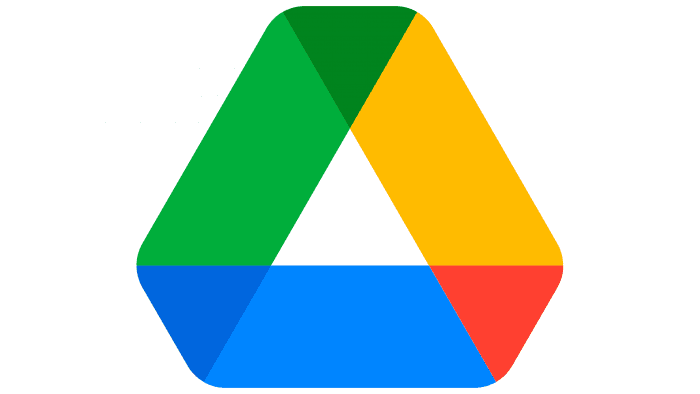 Google Drive is a virtual service for creating, editing, and saving text, symbolic, graphics, and other files. Designed for simultaneous access from remote computers and owned by Google.
Meaning and History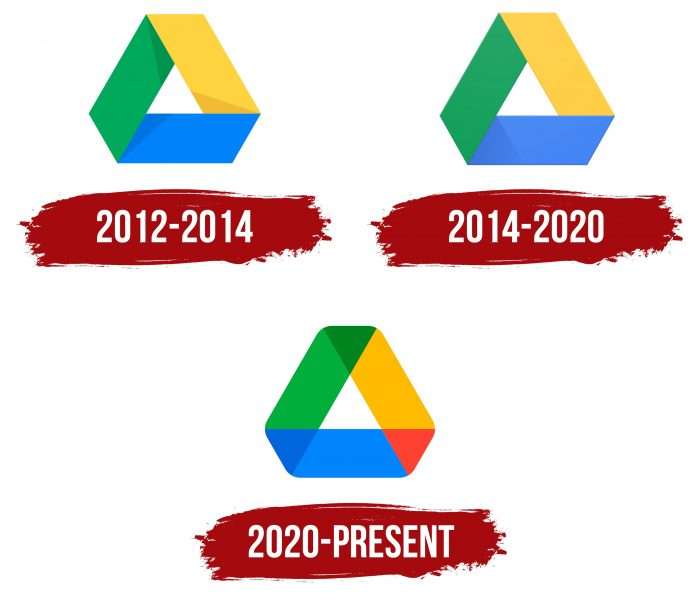 Despite the changes made, Google has chosen to keep all elements intact. Therefore, if adjustments were made, they were insignificant. The main details have been preserved in their places: a triangle made up of wide multi-colored stripes. Essentially, the icon has evolved from pale to bright as it now has red in it. This is the lower right corner color because the mix of blue and yellow creates that tone.
2012 – 2014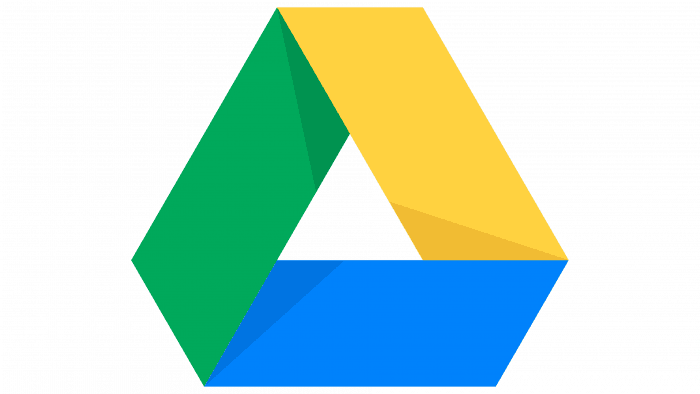 The logo appeared in April 2012. It appeared in parallel with the launch of the cloud document storage program. Displays a suite of office applications focused on web collaboration.
To emphasize this concept, the creators used an isosceles triangle, each side representing what is included in Google Drive. Namely – presentations, tables, documents.
2014 – 2020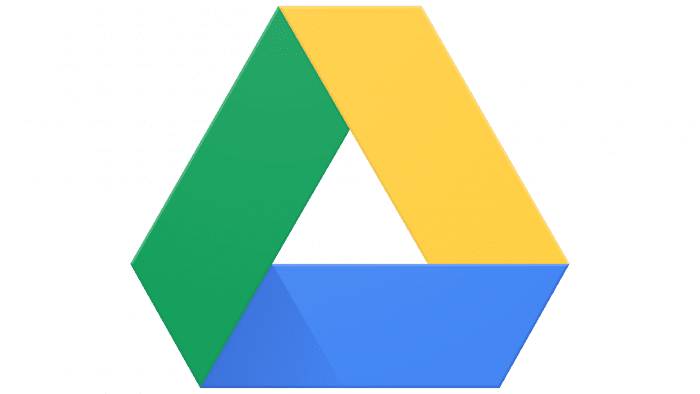 During the redesign, the developers removed almost all corner shadows on the logo – now, the stripes that form an isosceles triangle look like a parallelogram. The only shaded area remains in the lower-left corner: it falls on the blue side. The color palette has been preserved – only its spectrum has been changed. As a result, the tones became restrained and muted. The icons that represent Google services are reflected on three sides of the triangle. Docs is a blue bar with four white lines; Slides is a yellow slice with one slide, Sheets is a green sector with a two-sided table.
2020 – present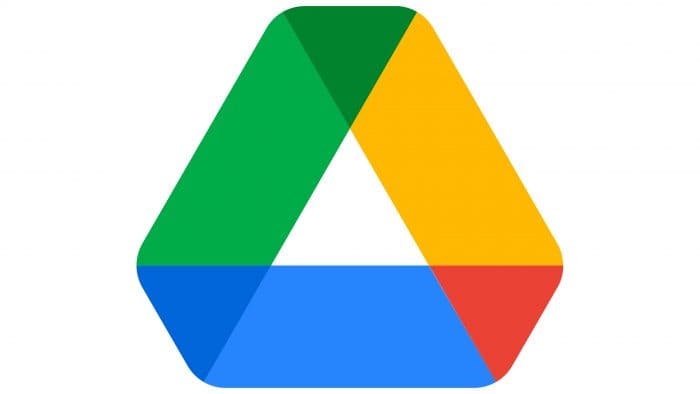 Now the updated logo is used, with minimal changes. The corners of the icon are rounded. An area of ​​two superimposed sides appeared (in those places, the color is more intense). As a result of the adjustments, the edges of the triangle become trapezoidal. The Docs icon has two full and one incomplete line. The Slides frame has been simplified and looks like a blank photo space. Sheets has reduced the table to four cells.
Font and Colors of the Emblem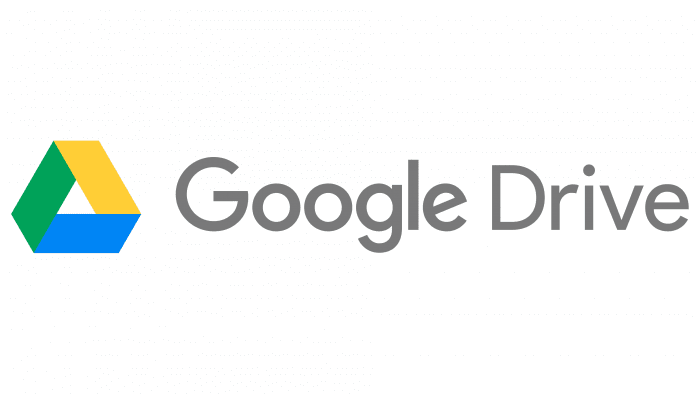 The triangular shape of the brand name emphasizes the idea of ​​the trinity of the services provided. And the closed figure speaks of reliable protection of user data, where there is no single loophole for outsiders.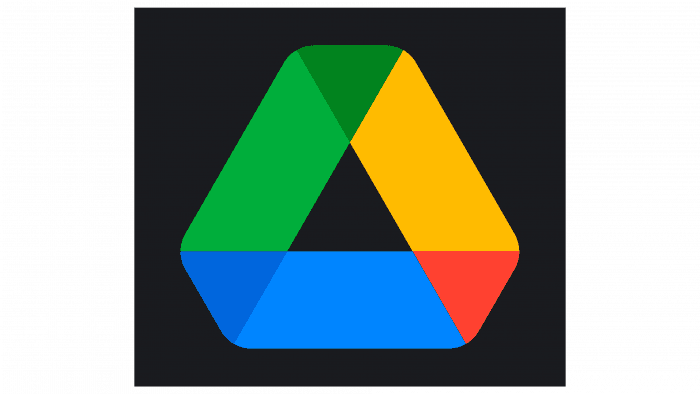 The three corners represent a close working environment – the connection between representatives of the three access levels (reader, commentator, and editor). The colors are also symbolic and are linked to the file type: blue – DOCS, green – LEAVES, yellow – SLIDES.