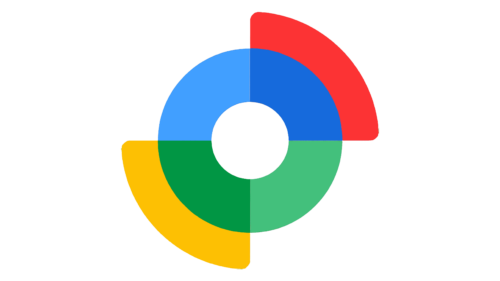 This summer, Google plans to harness the power of over a billion Android devices worldwide to help users locate tracker tags and headphones, thereby expanding its Find My Device service. To signify this major update, Google has also revamped the logo for its Find My Device app.
Over the years, the Android app's icon featured a white pin with a phone at the center against a green background, indicating the map-based functionality of the service. In 2022, Google gave the icon a subtle tweak, removing shadows to align it with the aesthetic of other contemporary logos.
Despite the application undergoing a significant revamp with the introduction of Material You in February, the green logo remained unaltered, a move that struck observers as peculiar.
However, a new Find My Device logo has since been unveiled. Google continues the map/location theme but now uses a crosshair design featuring the company's four colors. This new icon simultaneously suggests radar and scanning functionalities. Though less literal than its predecessor, the new logo accurately reflects the expanded scope of the Find My Device service, which now covers tablets, watches, headphones, and phones.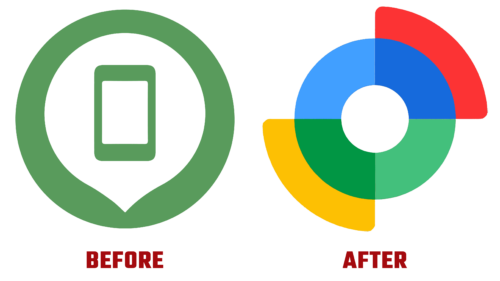 One potential downside of the logo's redesign is that its use of blue, red, yellow, and green might cause it to blend in with numerous other icons on users' phones. The previous green color, symbolizing security and Android to some extent, could have served to distinguish the app more effectively, especially as it's an app that users might need to find quickly in a moment of distress. Recently, Google has shown an inclination towards preserving unique app colors, as seen with Play Books. However, apps like Google Authenticator and Arts & Culture have adopted the four-color design.
The new icon will debut when the expanded Find My Device network rolls out later this summer. Google's updated service will enable users to locate tracker tags, headphones (to be launched later), and mobile devices. The app will provide guidance when a tracked item is nearby, even offering the capability to play a sound to assist in locating the object.