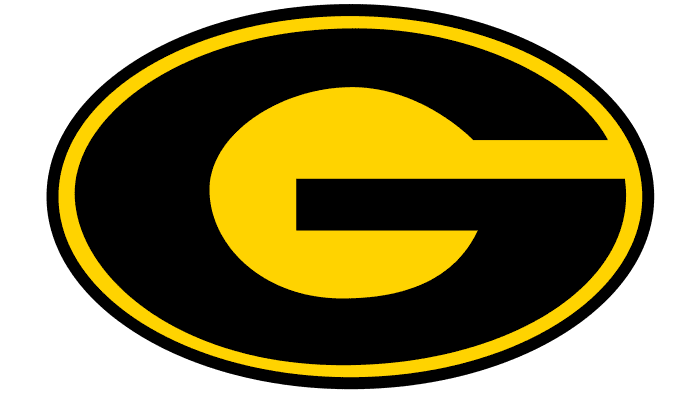 Grambling State Tigers Logo PNG
Another American university – the University of Grambling since, 1956 has been representing its sports division Grambling State Tigers, the logo of which changed in 1997. The latest version of the emblem is a laconic demonstration of striving forward, following modern trends.
Grambling State Tigers: Brand overview
| | |
| --- | --- |
| Founded: | 1956 |
| Headquarters: | Grambling, Louisiana, U.S. |
| Website: | gsutigers.com |
Grambling State University's sports teams are called Grambling State Tigers, play at Division I level in the NCAA, and are part of the Southwestern Athletic Conference. The Department of Athletics sponsors sports like volleyball, bowling, tennis, soccer, golf, softball, athletics, baseball, basketball, and American football. The main colors of the university are black and golden. They are complemented by red, which symbolizes the blood of African Americans. The official mascot is the tiger. The word Tigers is used as a nickname, although male athletes are often called G-Men.
Meaning and History


1956-1964 years – the era of the cartoon emblem with a painted tiger. He occupied a place of honor as the main symbol of the institution. Moreover, it was an anthropomorphic image: an animal dressed in a black sweater with the letter "G" stood on its hind legs, and in the front held an orange flag with the inscription "Grambling." In 1965, the logo developers decided to remove the traditional talisman. They replaced it with a large black "G" in a yellow ellipse. The current version was used until 1996, inclusive.
The logo redesign in 1997 brought minor changes that affected only the design details. The colors became more saturated, and a wide black outline appeared along the edge of the geometric figure. What is noteworthy, this version is an almost exact copy of the Georgia Bulldogs logo.
What is Grambling State Tigers?

Grambling State Tigers is an intercollegiate program participant representing Grambling State University in the NCAA. The athletic department is based in Louisiana and is part of the Southwestern Athletic Conference. The football team competes in I-FCS. In total, there are 13 student teams.
1956 – 1964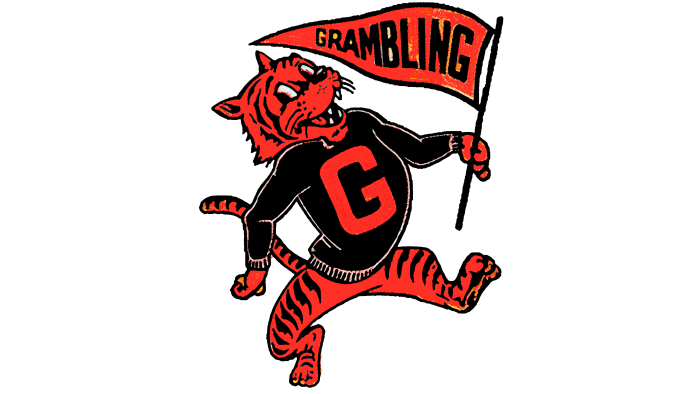 1965 – 1996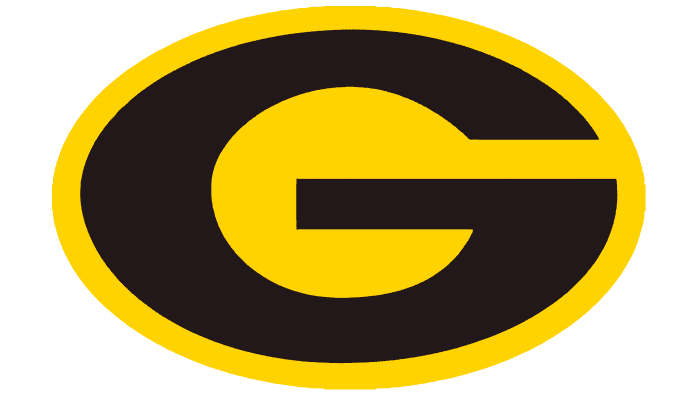 1997 – today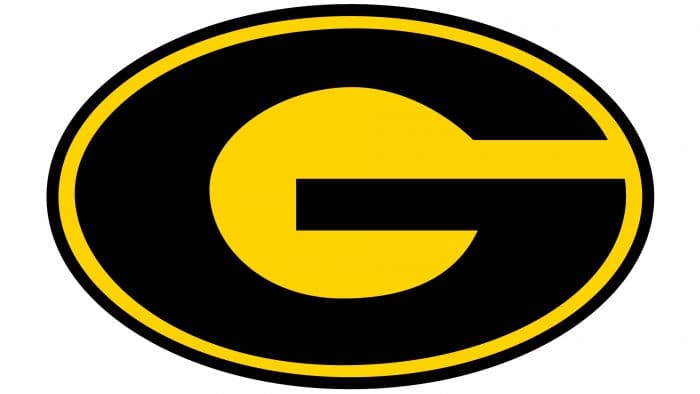 Grambling State Tigers Basketball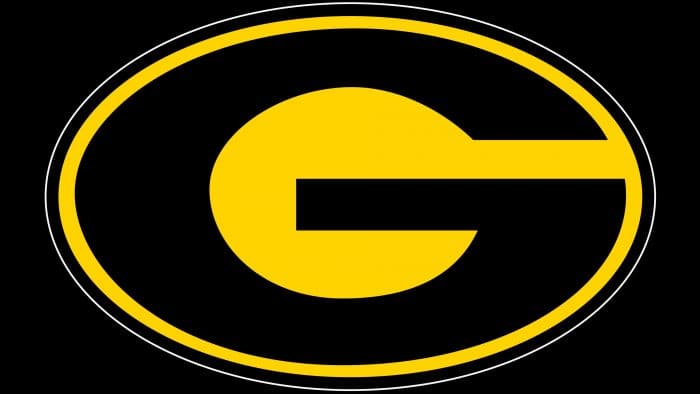 In 1961, the men's team became the first and only in the state to take first place in the NAIA national basketball championship. A little later, the team entered the NAIA Final Four and played at the CollegeInsider.com Postseason Tournament. The women's team has six NCAA Tournament matches at Division I.
Grambling State Tigers Baseball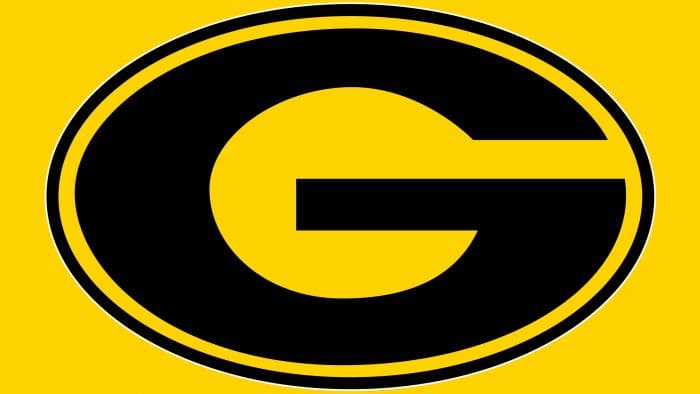 The Grambling State University baseball team appeared in 1936. James Cooper now coaches it. Home games take place at Ralph Waldo Emerson Jones Park and Wilbert Ellis Field.
Font and Colors
Grambling State Tigers color codes
Gold

Hex color:
#ecaa00
RGB:
236 170 0
CMYK:
0 28 100 7
Pantone:
PMS 130 C
Black

Hex color:
#000000
RGB:
0 0 0
CMYK:
0 0 0 100
Pantone:
PMS Process Black C