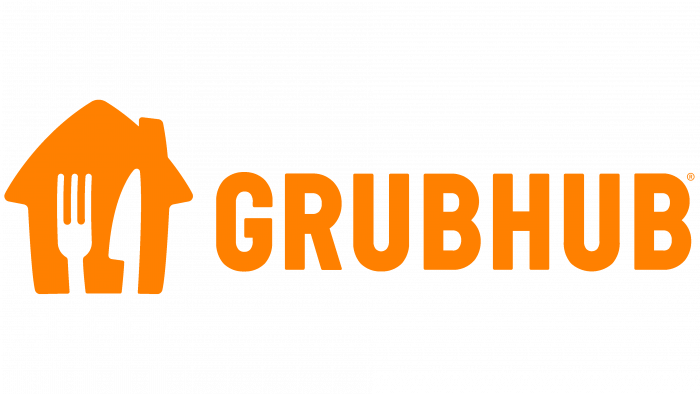 Food delivery using online ordering has become especially relevant and massively in demand in light of the raging pandemic. This situation required many enterprises in this area to reconsider their approach to business, taking into account the emerging features. The well-known American company Grubhub, which announced its implementation at the end of July 2021, also made the decision about fundamental changes and the need for a subsequent rebranding. After 17 years of experience in this field, the company has decided to join forces with Just Eat Takeaway.com (JET) to increase efficiency and improve the quality of service in the current environment. This opened up wide horizons for new opportunities and the rapid implementation of innovations that increased mutual benefits. JET effectively connects diners online with restaurant chains, providing enhanced functionality for Grubhub.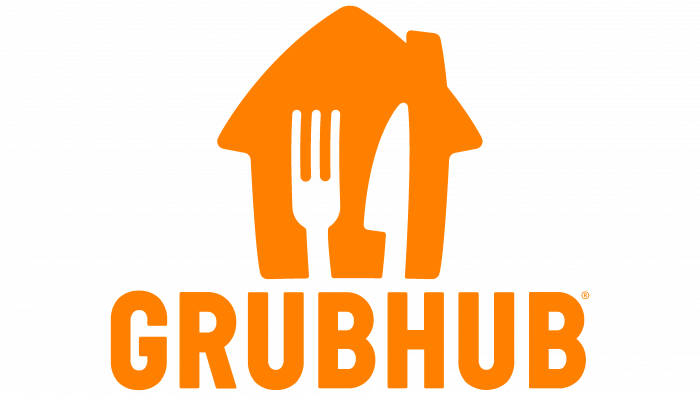 To get the most out of the changes, it was necessary to convey accurate and detailed information about them to the consumer. This was achieved by changing its corporate identity, design, logo, applications, and company website. Covering almost all areas, the renewal process will take some time, after which regular customers and new customers will be able to see the new "citrus" look of the online platform at all points of contact.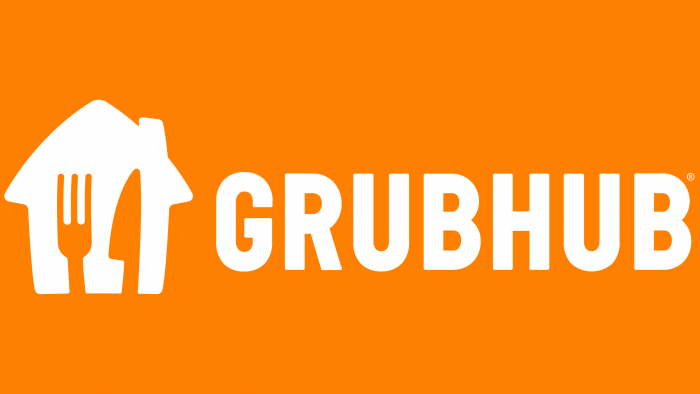 The new corporate color has become the brand color in the advertising image and logo that makes Grubhub's visual identity unique and recognizable. The new logo has become clearer and more memorable. The symbol of a bright orange house with spoon and fork silhouettes in its interior immediately indicates the goals and objectives of the company. To the right of the sign, the text is the name of the Grubhub company. All letters are lowercase, also made in the corporate orange color. A typeface like Cocogoose Pro Narrows Condensed Darkmode adds warmth and friendliness to ads, important for a home services company.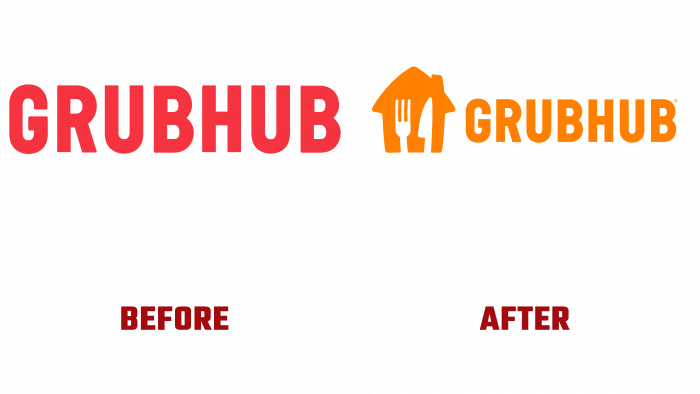 The entire change of visual identity was subordinated to the main, very important strategy – the ability to demonstrate the stages of the changes in their direct relationship. The merger of two strong and almost identical business enterprises in one field of activity is the result of a correct marketing policy, and the beginning of successful joint work is a real expansion of opportunities due to the combination of forces and means both in business and in advertising promotion of each of the companies.