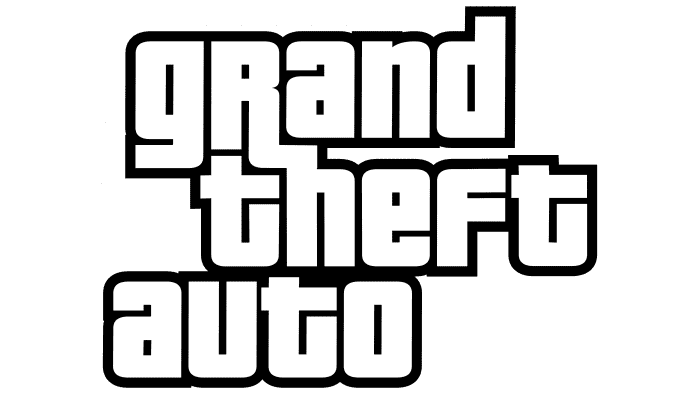 Grand Theft Auto Logo PNG
The GTA logo represents the network of roads on which the players' cars fly. The many plot twists reflected in the emblem make the series attractive for regular use. The sign shows that it will not be boring inside.
| | |
| --- | --- |
| Founded: | 28 November 1997 |
| Founder: | David Jones, Mike Dailly |
| Headquarters: | United States |
GTA is the short name for the Grand Theft Auto series of multi-platform computer games. As of 2020, there are eleven of them. The first was released in 1997, the last – in 2013. Rockstar North develops all parts from the UK. Rockstar Games produce a commercially successful media franchise.
Meaning and History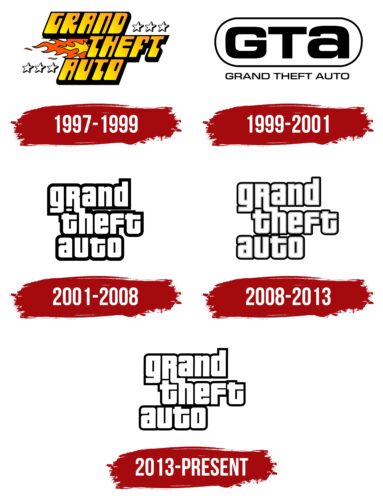 A common element of all GTA emblems is the "Grand Theft Auto" lettering. Since 2001, her style has remained practically unchanged: the designers made several minor edits, adjusting the outline's thickness.
What is GTA?

GTA is an abbreviation for the video game series Grand Theft Auto, an adventure genre with seven independent parts and four expansions. David Jones, Mike Dailly, Aaron Garbut, Leslie Benzies, Sam Houser, and Dan Houser were involved in their development. The series was published by Rockstar Games, with the first installment released in 1997.
1997 – 1999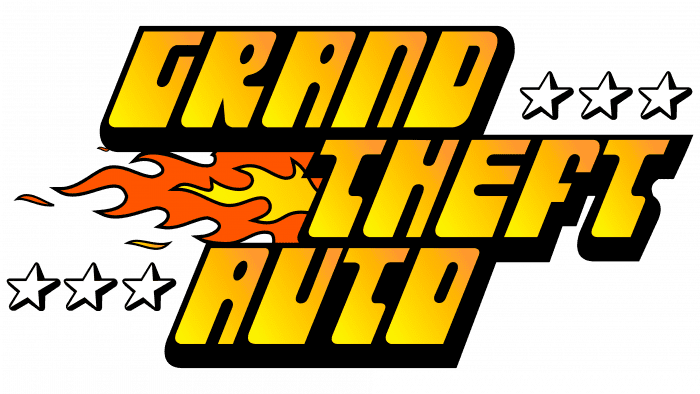 On the debut logo, the title of the game series is written in stylized italic type. Above and below are the words "GRAND" and "AUTO." Three five-pointed stars complement each. In the middle is the word "THEFT," to the left of a bright two-tone flame. The palette is also fiery: the letters have a slight yellow-orange gradient. The lettering looks impressive, thanks to its wide black bezel.
1999 – 2001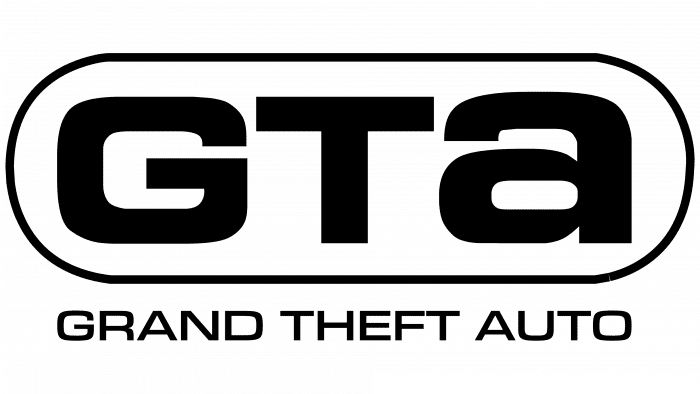 In 1999, the logo designers used the abbreviated name GTA. The abbreviation is placed inside a rounded rectangle. Uppercase "G" and "T" are combined with a lowercase "a," which is not inferior to them in size. Below is the inscription "GRAND THEFT AUTO."
2001 – 2008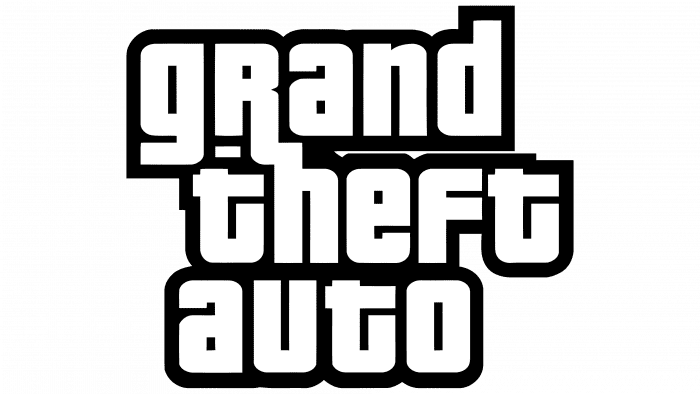 A new trademark marked the release of Grand Theft Auto III. The designers removed the abbreviation and returned to the classic structure, placing the words from the name of the series one under the other. At the same time, they mixed letters in a different case but made them equal in size.
2008 – 2013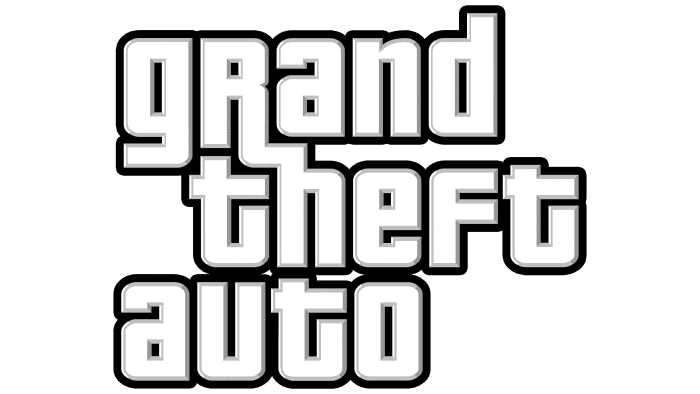 In 2008, the inscription acquired an inner light gray outline. The outer black lines are thinner than in the previous version.
2013 – today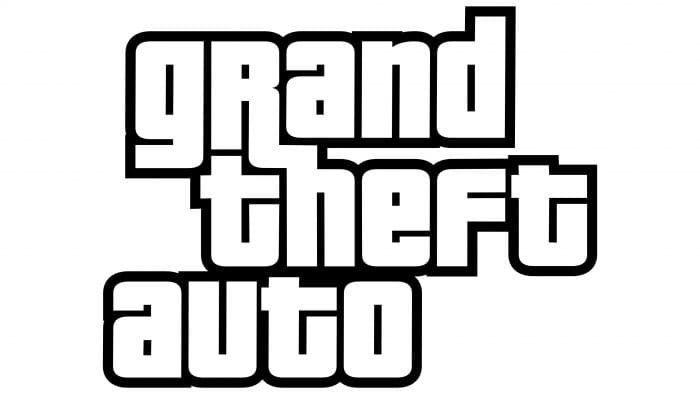 In the latest version of the logo, the gray outline has disappeared. The logo looks flat. Everything else is unchanged.
Font and Colors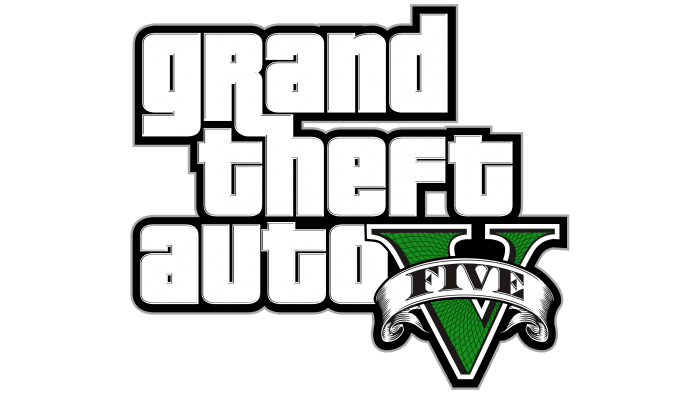 The GTA branding is a stylized "Grand Theft Auto" lettering. It looks powerful and impressive thanks to the special lettering. The words are arranged in three lines, although there is a horizontal version.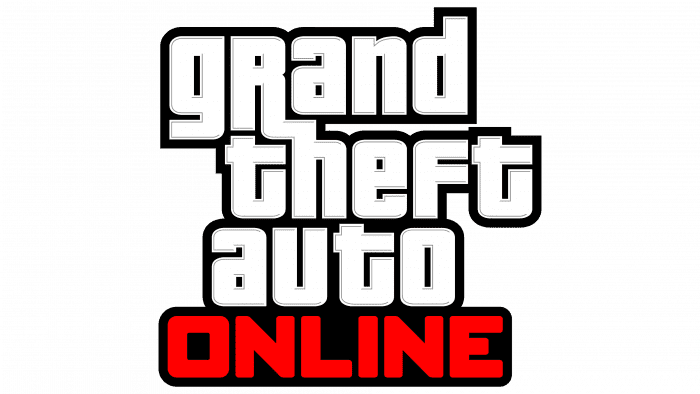 The font used by the logo designers is a variation of Pricedown Black. The color scheme is monochrome, with white letters outlined with black lines that separate them from the same white background. This is in stark contrast to the vibrant yellow-orange palette of the logo adopted in 1997.
GTA color codes
Black

Hex color:
#000000
RGB:
0 0 0
CMYK:
0 0 0 100
Pantone:
PMS Process Black C