Halo Beauty Logo PNG
Halo Beauty: Brand overview
Halo Beauty entered the beauty world in February 2018 and was the brainchild of Tati Westbrook, a YouTube-famous beauty enthusiast. Based in the United States, the company specialized in supplements. Westbrook was inspired to create a line of supplement products designed to improve the health and appearance of hair, skin, and nails.
The brand debuted two main products: a hair, skin and nail booster and a specialized formula to promote hair growth. YouTube's vast audience of millions of users greatly amplified the initial popularity of the product.
By 2019, the company expanded its product offerings to include solutions for other areas of health, including digestion, sleep, and stress management. Just two years after its founding, Halo Beauty proudly announced that it serves more than one million customers across the U.S. and Canada.
In 2021, as a sign of its commitment to evolving to meet consumer needs, the company updated its packaging and made changes to formulas based on feedback. In 2023, Halo Beauty remains a prominent brand in the beauty supplement industry in North America, and its product portfolio addresses a range of wellness needs. An important catalyst for the company's success remains the influential platform of its founder Westbrook, as well as consistent product innovation beyond 2019.
Meaning and History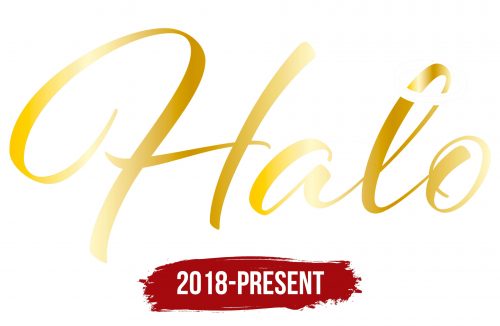 What is Halo Beauty?

Led by influential beauty blogger Tati Westbrook, Halo Beauty specializes in developing and selling high-quality beauty supplements designed to improve skin, hair, and overall health. Launched in February 2018, the brand has built a reputation as a household brand in North America.
2018 – today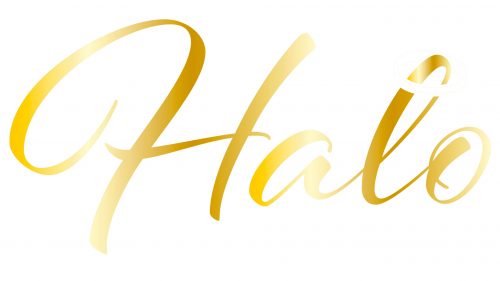 Skincare brand Halo Beauty strives for perfection, and its fashion-inspired logo is a prime example of this. Each letter of the logo resembles a silky ribbon with a golden shimmer. In some places, the reflection is so bright that the lines almost disappear in the sunshine. This is quite in line with the concept of the brand and echoes its name. The font used is handwritten, semi-erased, and simple in style. The letter "H" has a large spiral curve, which makes it look like a decorative element.
The logo turns out to be almost magical. The golden shimmer gives it a fairy tale mood, like in a storybook. The sunshine is there for a reason – it helps the name "Halo Beauty" take on real meaning. The letter "H" is so whimsical it could be a piece of art. It's as if the brand knows it's all about the little details that make you stop and look twice.
Halo Beauty color codes
Light French Beige

Hex color:
#b8a57b
RGB:
184 165 123
CMYK:
0 10 33 28
Pantone:
PMS 466 C