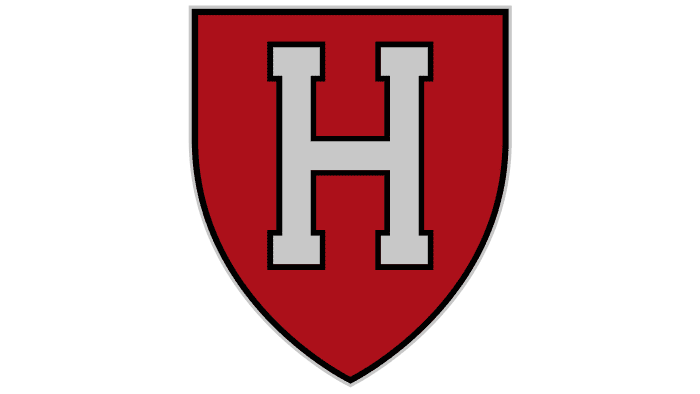 Harvard Crimson Logo PNG
The eminent Harvard University sports teams perform under a stylish and majestic emblem of the heraldic type. The Harvard Crimson logo is a simple and understandable reflection of eminence, close connection with the region's history, and pride in past achievements.
Harvard Crimson: Brand overview
| | |
| --- | --- |
| Founded: | 1956 |
| Headquarters: | Boston, Massachusetts, U.S. |
| Website: | gocrimson.com |
Harvard Crimson is the common name for the forty-two teams that represent Harvard University in intercollegiate competitions. Their number breaks all records: so many teams do not have any other educational institution at the level of Division I in the NCAA. At the same time, the university's sports program is listed in the Ivy League conference, that is, players do not receive an athletic scholarship.
Meaning and History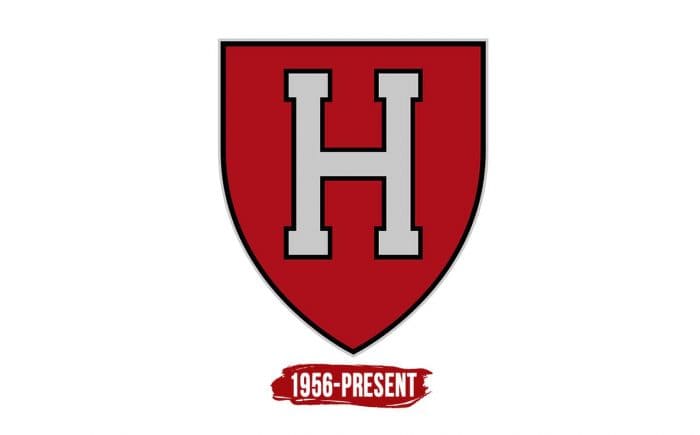 In terms of visual identification, Harvard Crimson is stable: its logo has not changed since 1956. The logo was so successful that the developers decided not to make any updates to the original version. The corporate identity is based on a red triangular heraldic shield. Three thin contours surround it. The colors of the lines alternate: two black are on the edges, and one white is between them.
Inside the shield is a large letter, "H." Its font belongs to the class of antiquaries, and with large rectangular serifs. The logo is characterized by longitudinal symmetry: the right side mirrors the left side and vice versa. Perhaps it was this harmony that the designers liked so much that they decided not to change anything.
What is Harvard Crimson?

Harvard Crimson consists of 42 student teams competing in the intercollegiate program and representing Harvard College in Boston, Massachusetts. They participate in NCAA Division I and are part of numerous sports organizations: Ivy League, EIWA (wrestling), CSA (squash), CWPA (women's water polo), ECAC Hockey, EISA (skiing), NWPC (men's water polo), and NEISA (sailing).
Harvard Crimson Basketball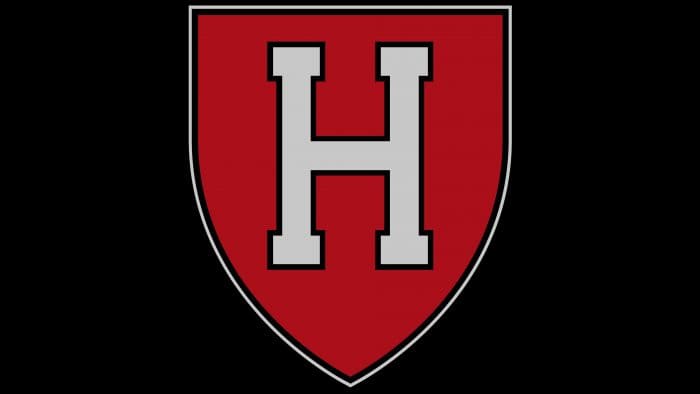 In 1946, the men's basketball team first participated in four major intercollegiate competitions: the NCAA Tournament, the NCAA Tournament Round of 32, and the NCAA Tournament Sweet Sixteen and the NCAA Tournament Elite Eight. Since 2011, she regularly competes in Conference Regular Season Champions. The women's team debuted in CRSC in 1986, and in the NCAA Tournament in 1996.
Harvard Crimson Football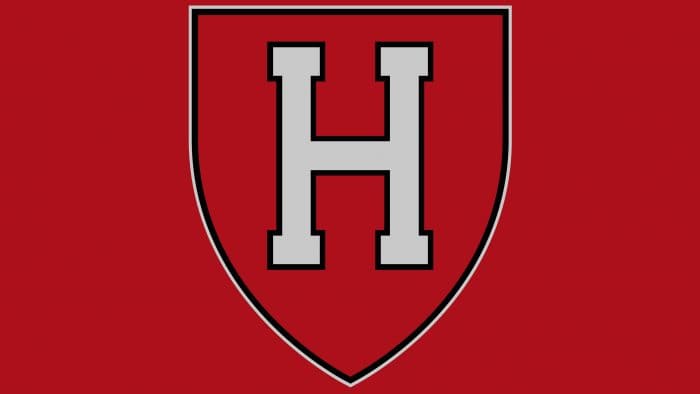 The Harvard Crimson football program arose in 1873. From 1874 to 1920, players won in twelve national championships. After that, they won first place in seventeen conference championships held as part of the Ivy League.
Font and Colors
Harvard Crimson color codes
Vivid Burgundy

Hex color:
#a41034
RGB:
164 16 52
CMYK:
0 90 68 36
Pantone:
PMS 200 C
Black

Hex color:
#000000
RGB:
0 0 0
CMYK:
0 0 0 100
Pantone:
PMS Process Black C
Trolley Gray

Hex color:
#808285
RGB:
128 130 133
CMYK:
4 2 0 48
Pantone:
PMS Cool Gray 8 C
Medium Gray

Hex color:
#b6b6b6
RGB:
128 130 133
CMYK:
4 2 0 48
Pantone:
PMS Cool Gray 4 C