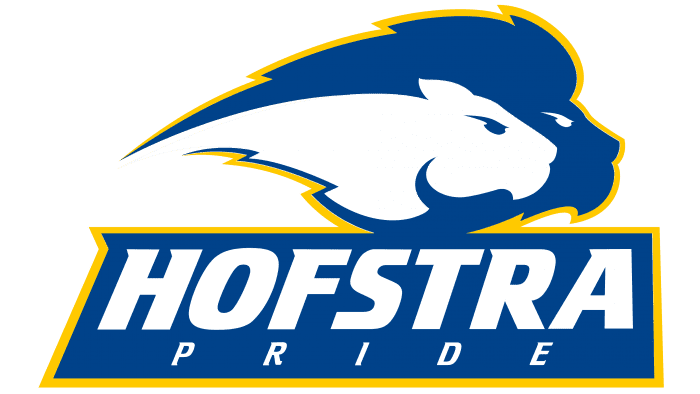 Hofstra Pride Logo PNG
Athletes at Hofstra University are easily recognizable by their mascots adopted in the early eighties. A lion and a lioness have been crowning the Hofstra Pride logo since the moment of the image promotion of the teams, symbolizing pride, unity, and team close connection.
Hofstra Pride: Brand overview
| | |
| --- | --- |
| Founded: | 1988 |
| Headquarters: | Hempstead, New York, U.S. |
| Website: | gohofstra.com |
The Hofstra Pride Sports Department is owned by Hofstra University, Long Island's largest private university. It includes seventeen teams that play in the NCAA Division I and since 2001 are listed in the Colonial Athletic Association. The teams received their official nickname only in 2004. Before that, they were informally called Flying Dutchmen. The word "Pride" means a lion and a lioness who became mascots in the late 1980s. The word has been used about teams since 1987 – from the moment when the image company started.
Meaning and History


Hofstra University sports emblems show an evolution of styles. Option 1988-2001 It looks like a white circle seal with a blue outline and the word "Hofstra Pride." The center is the emblem of the Netherlands, which is represented by heraldic lions, a shield, a crown, and the Latin motto "Je maintiendrai."
From 2001 to 2004, the same round logo was used, but with different motives. The teams' names were preserved, and a real lion and lioness replaced the symbolic coat of arms. They peep out of a dark blue ring with golden lines around the edges. In 2005, a modern interpretation of the logo appeared. Now the lions are drawn abstractly. Their profiles overlap one another, forming a holistic silhouette. The words "Hofstra Pride" are written below in a blue trapeze.
What is Hofstra Pride?

Hofstra Pride comprises 21 student teams participating in the intercollegiate program on behalf of Hofstra University. Located in Hempstead, New York, they are part of the Colonial Athletic Association and compete in NCAA Division I. The most successful representatives of this athletic department are baseball, wrestling, and basketball teams.
1988 – 2001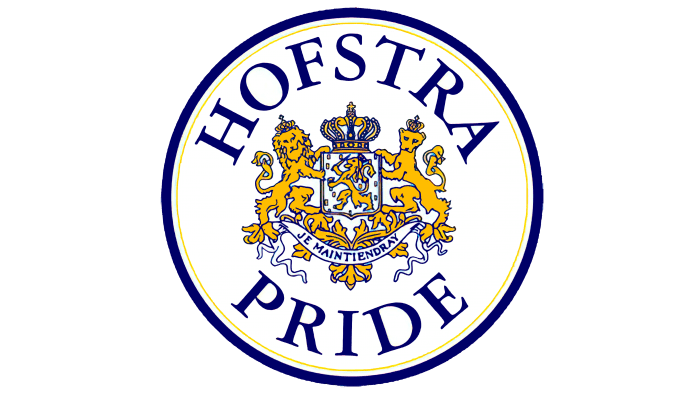 2002 – 2004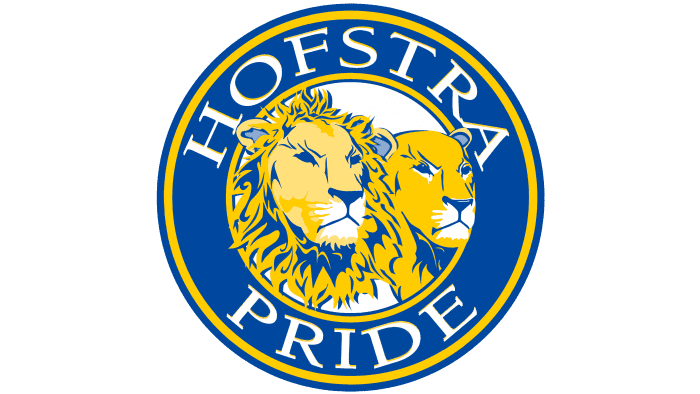 2005 – today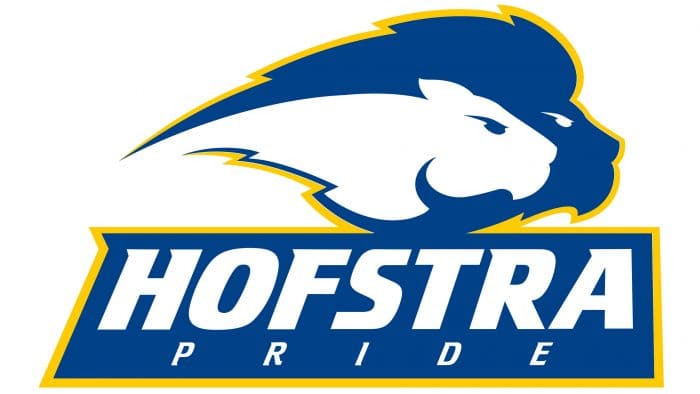 Hofstra Pride Basketball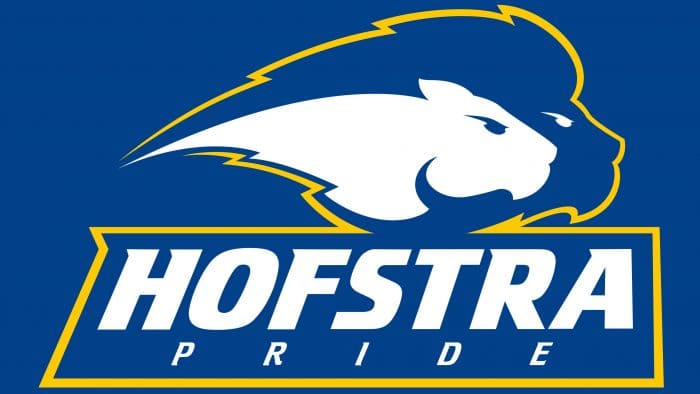 The basketball team first participated in conference championships, the NCAA Tournament, and the NCAA Tournament Round of 32 in the late 1970s. After a short break, the team returned to them again. The most successful period in the history of Hofstra University basketball players was in 2000-2001 when they won the America East Men's Basketball Tournament.
Font and Colors
Hofstra Pride color codes
Sunglow

Hex color:
#fdc82f
RGB:
253 200 47
CMYK:
0 21 81 1
Pantone:
PMS 7408 C
Dark Powder Blue

Hex color:
#003591
RGB:
0 53 145
CMYK:
100 63 0 43
Pantone:
PMS 661 C