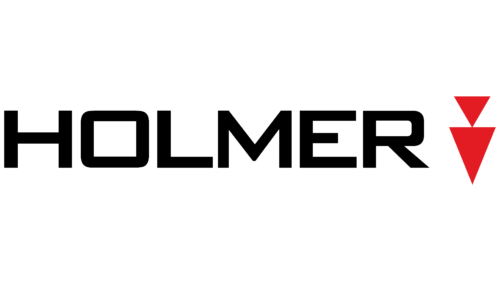 Holmer Logo PNG
The Holmer logo underwent a transition where the word 'exxact' was eliminated and reserved exclusively for the field robotics of Agrifac. Consequently, the brand identity now prominently highlights its name, coined in honor of its founder, Alfons Holmer. The inscription is rendered in a geometric typeface of a square form, similar to Banker Square Bold by FontSite Inc. or Bank Gothic Medium by ParaType. Adjacent to it is a stylized beetroot, composed of two intensely red triangles, signifying the company's specialization in producing beet harvesters.
The geometric, square font used for the company's name presents an image of reliability and stability, the cornerstones of the brand's identity. It mirrors the company's commitment to offering steadfast solutions in the agricultural field, where precision, reliability, and durability are crucial.
The stylized beetroot of two red triangles is a powerful visual representation of the company's main business focus – beet harvesting machinery. Its bright red color signifies vitality, strength, and passion, directly linked to the brand's enthusiasm for its specialized field. The beetroot's depiction through geometric shapes, much like the brand's name, reinforces the company's modernity, precision, and focus on innovation.
The elimination of the word 'exxact' from the logo indicates a clear focus on the core brand 'Holmer,' emphasizing its standalone strength and significance in the market. It allows the brand to communicate its identity and values, minimizing potential confusion and reinforcing its position as a leading name in the field of beet harvesting machinery.
With its geometric typeface and stylized beetroot, the Holmer logo is a visual portrayal of a brand rooted in innovation, precision, and passion for agriculture, particularly beet harvesting.
| | |
| --- | --- |
| Founded: | 1969 |
| Founder: | Alfons Holmer |
| Headquarters: | Schierling/Eggmühl, Bavaria, Germany |
| Website: | holmer-maschinenbau.com |
Holmer, established in 1969 and based in Eggmühl, Germany, is a leading agricultural machinery manufacturer focusing on sugar beet harvesters. The company is highly regarded for innovating in developing and manufacturing self-propelled sugar beet harvesters.
One of Holmer's notable product lines is the Terra Dos series. These high-capacity beet harvesters have built-in sugar beet cleaners and conveyors, reflecting the company's commitment to efficiency and innovation.
In addition to sugar beet harvesters, Holmer also produces the Eco Belt bale transporters and GeoRotor tillage equipment, expanding its portfolio into various agricultural machinery sectors.
The company's main operations include its factory and headquarters in Bavaria, Germany. However, Holmer also has facilities in Russia and China, extending its production capabilities to various global markets.
With a workforce of over 500 employees, Holmer exports its machinery to more than 40 countries worldwide. The company manufactures around 100 beet harvesting machines each year, granting it a substantial global market share of over 50%.
The company's innovations in the field include introducing hydrostatic four-wheel drive on sugar beet harvesters, underscoring its leadership in the industry. August Holmer, the company's founder, remains actively involved in the management, working alongside CEO Hans Jürgen Staub.
In terms of competition, Holmer stands against manufacturers like Kleine, Ropa, and Case IH in the beet harvesting machinery market. Despite the competitive landscape, Holmer holds a significant position in the industry.
Meaning and History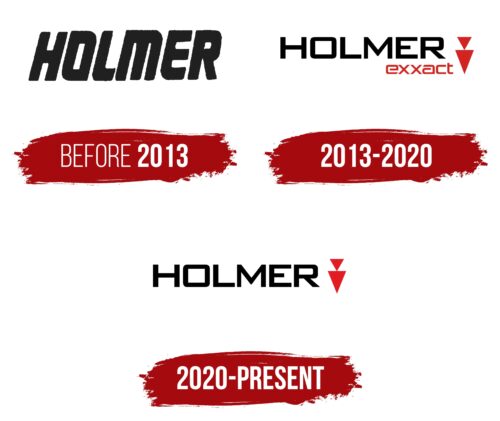 What is Holmer?

Holmer has been a trailblazer in agricultural machinery for over half a century. Initiated by Alfons Holmer in 1969, the company made significant strides in 1974 with the development of the world's first six-row self-propelled sugar-beet harvester. Operating from Schierling/Eggmühl in Bavaria, Germany, Holmer's commitment to equipping farmers with superior machinery has transformed the industry.
before 2013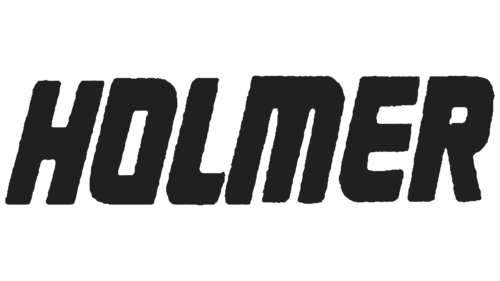 2013 – 2020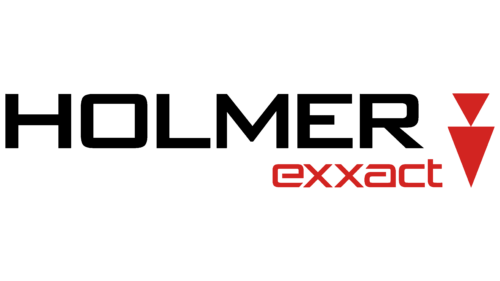 2020 – today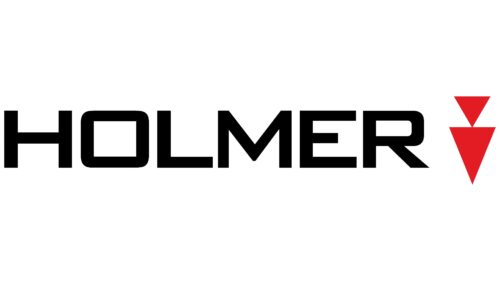 Holmer color codes
Black

Hex color:
#000000
RGB:
0 0 0
CMYK:
0 0 0 100
Pantone:
PMS Process Black C
Cadmium Red

Hex color:
#e31c24
RGB:
227 28 36
CMYK:
0 88 84 11
Pantone:
PMS Bright Red C