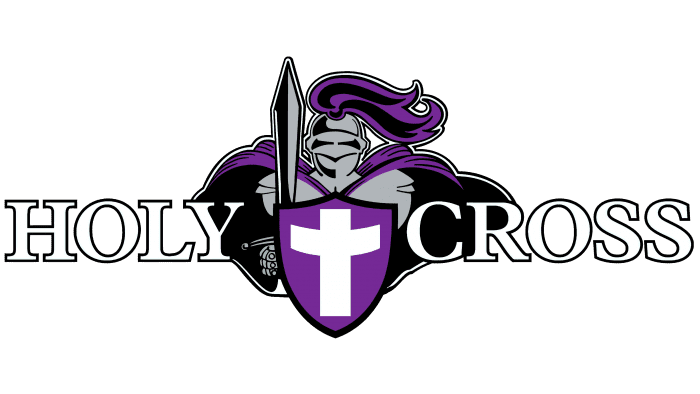 Holy Cross Crusaders Logo PNG
The chivalric theme is the main theme that has formed the logo of the Holy Cross Crusaders, the college's athletic division, since 1884. Team colors and a knight with a raised sword and a white cross on the shield symbolize courage, honor, the desire for victory, and loyalty to the ideals of the team.
Holy Cross Crusaders: Brand overview
| | |
| --- | --- |
| Founded: | 1966 |
| Headquarters: | Worcester, Massachusetts, U.S. |
| Website: | goholycross.com |
Nearly a quarter of the College of the Holy Cross students take part in sports programs. The university owns twenty-five Holy Cross Crusaders teams in thirteen women's and twelve men's sports. Teams play at Division I NCAA level and compete in various conferences: Patriot League, Atlantic Hockey, EARC. Only the women's hockey team is part of Division III and is listed in the Hockey East Association.
The nickname Crusaders appeared back in 1884 when at the graduates' banquet, the table was decorated with a crusader on a horse. In 1925, Stanley Woodward used the word Crusaders to describe a baseball team. In the same year, this name was put to the vote and adopted as the official name of the entire sports department. The name went around other options (Sagamores and Chiefs) with a maximum margin.
Meaning and History


The main image of the emblem of 1966-1998. – a knight on a horse. The horseman holds a triangular shield with a cross, and a long flag with the inscription "Holy Cross" flutters above his head. The horse is depicted in motion, which conveys the dynamics of the picture. The palette is designed in purple shades that are complemented by white.
In 1999, artists made several changes to the logo. They removed the horse and placed the crusader in the center, deploying in full view – facing the beholder. The knight raised his sword and exposed a square shield with a pointed base. On the left is the word "Holy," and on the right is "Cross."
The 2014 redesign touched on minor details. The letters are enlarged, a black-and-white outline appeared in the drawing, and the shield with a cross again acquired a triangular shape. The color scheme with a predominance of purple remained the same.
1966 – 1998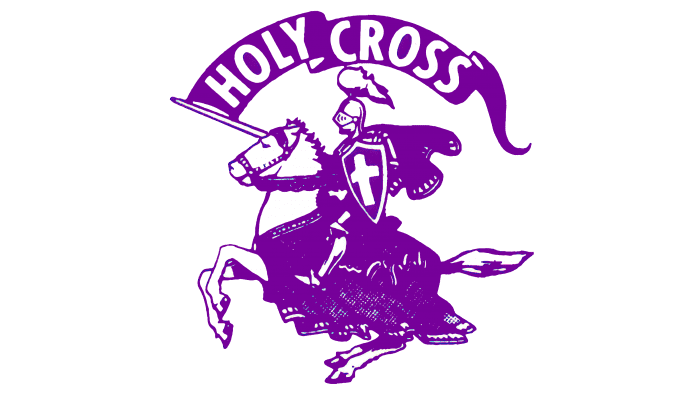 1999 – 2013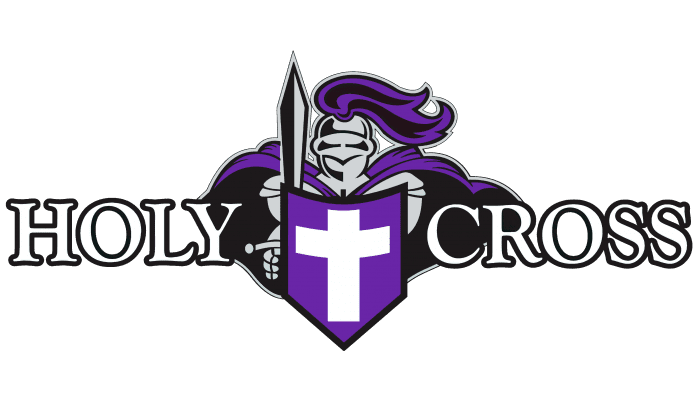 2014 – today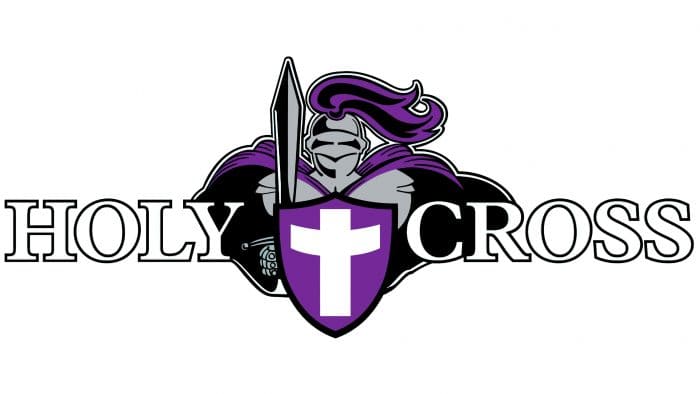 Holy Cross Crusaders Basketball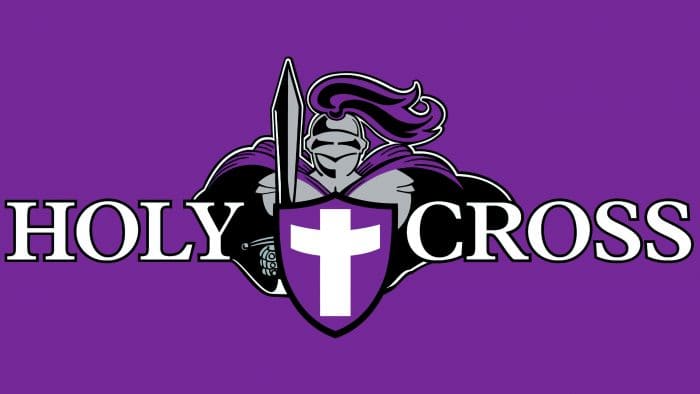 The men's basketball team boasts victories in the NCAA National Championship (1947), NIT Tournament (1954), and numerous Patriot League matches. The women's team debuted in 1974. The team is known for having won the Patriot League Women's Basketball Tournament eleven times.
Holy Cross Crusaders Baseball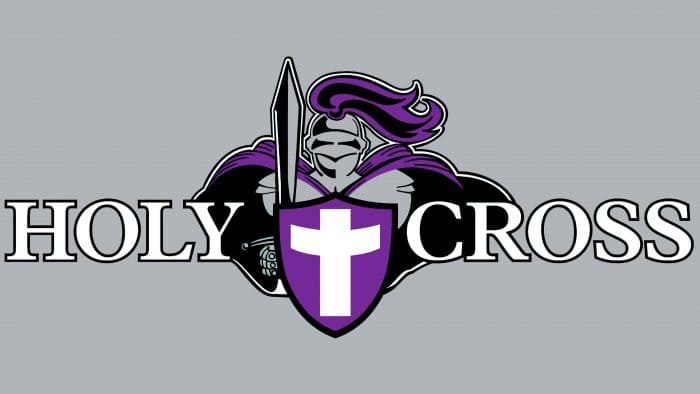 Holy Cross Crusaders is the only team from the northeastern United States to take first place in the College World Series. Also, the team won the 1952 NCAA National Championship.
Font and Colors
Holy Cross Crusaders color codes
Purple Heart

Hex color:
#602d89
RGB:
96 45 137
CMYK:
30 67 0 47
Pantone:
PMS 526 C
Black

Hex color:
#000000
RGB:
0 0 0
CMYK:
0 0 0 100
Pantone:
PMS Process Black C