The Illinois-Chicago Flames are ten women's and eight men's teams that play for the University of Illinois at Chicago and participate in the Horizon League conference. Competitions are held in sports, including volleyball, athletics, tennis, swimming, softball, football, cross country, basketball, and baseball.
The university joined NCAA Division I in 1981. At that time, its teams did not have a specific nickname – the phrase "Chicago Circle" was used to designate them. After the university's merger with the University of Illinois Medical Center, the merged sports department was named Flames as a reminder of the Great Chicago Fire.
Meaning and History

The last two versions of the Illinois-Chicago Flames logo are very similar. The designers didn't change anything, just modifying the palette. It is now as close as possible to the university's official color scheme, which includes navy blue and red, similar to the color of a fire engine.
1992 – 2007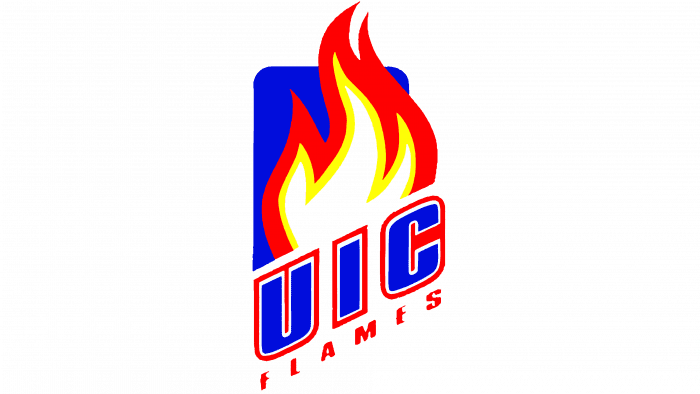 The 1992 emblem is simple in terms of composition. Its main elements are a flame, a bright blue geometric shape, and the inscription "UIC Flames."
2008 – today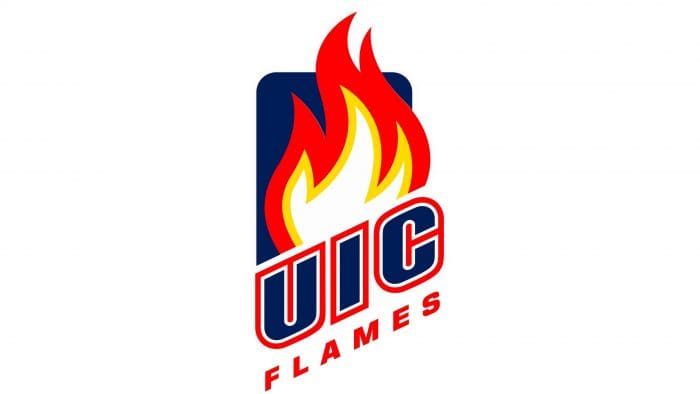 In 2008, after a redesign, the shades of red and blue were darker. The proportions and details have not changed.
Font and Color of the Emblem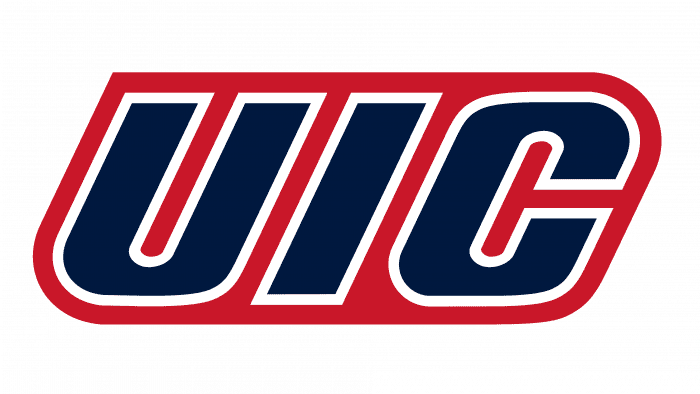 The main symbol of the Illinois-Chicago Flames is a flaming flame composed of stripes of scarlet and yellow. Below the diagonal is the abbreviation "UIC," which stands for the University of Illinois at Chicago, and the nickname "Flames." Both words are written in sans serif font.
Illinois-Chicago Flames Basketball Logo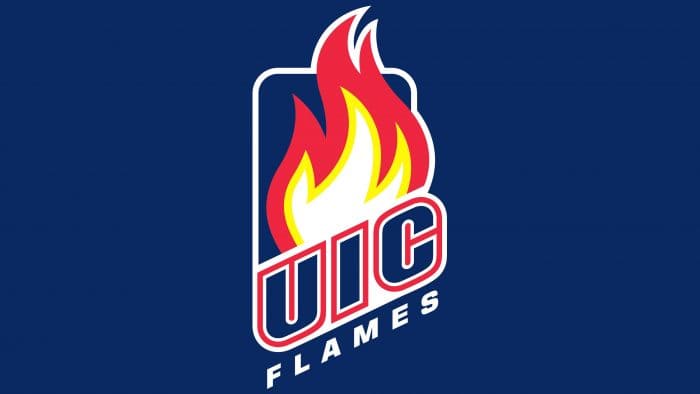 The men's basketball team is notable for competing in the National Invitation Tournament and three times in the NCAA March Madness. True, in none of the competitions, did she manage to get into the first round.
Illinois-Chicago Flames Soccer Logo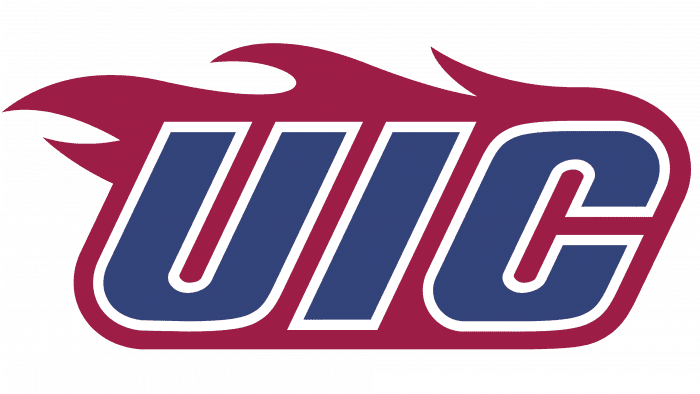 The Illinois-Chicago Flames football team is more successful than basketball. She competed in many championships and won prizes more than once.