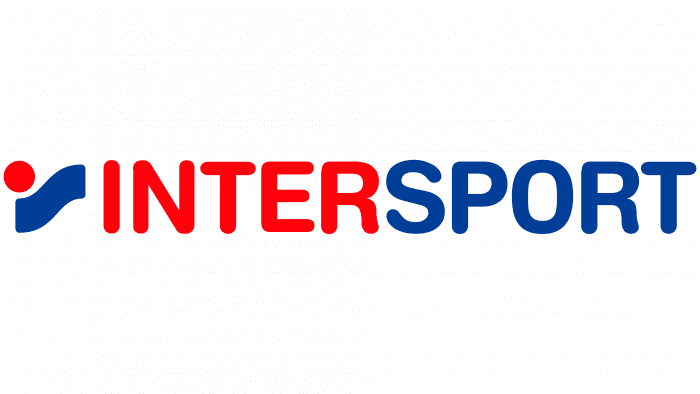 InterSport Logo PNG
The modern InterSport logo is stylish, reflecting this important feature of all products. Its orientation, characteristic dynamism, and balance are symbolized by a sign bent in the form of a springboard with a red ball frozen in the upper part.
InterSport: Brand overview
InterSport is an international retail chain that has been retailing sports goods since 1968. It owns the headquarters in Bern (Switzerland), more than 5,600 retail outlets, two subsidiaries, and several of its own sports brands.
Meaning and History


The first InterSport lottery logo appeared in 1971 and was immediately presented in a thousand stores. An international corporation developed it for marketing purposes. She wanted the franchise network to have a unique corporate identity that would differentiate it from the competition.
The logo was redesigned in 1979. The new version reflected an improved brand image. The general concept has changed, but the color scheme remains the same: blue + red on a completely white background. In 2009, minor adjustments were made to the logo, which only affected typography.
1968 – 2018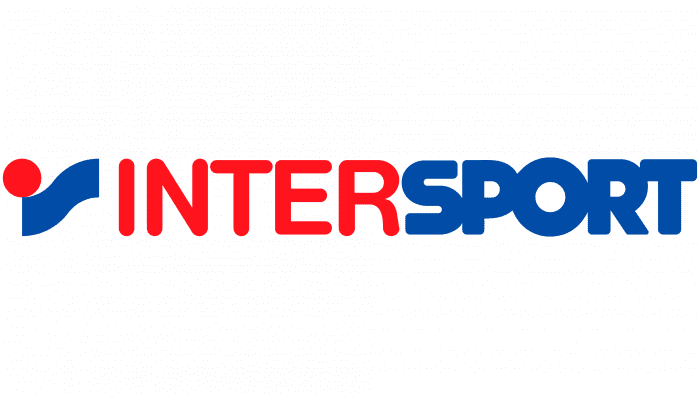 The logo originally consisted of a harmonious combination of text and graphics. They were balanced in color and style. The left was a miniature icon, which included two elements – the so-called springboard (short curved strip) and a ball (circle). They convey not only movement but also a concept: being on edge can either rush up or fall. On the right is the word "INTERSPORT," divided by color into two segments: red "INTER" and blue "SPORT." The second fragment is highlighted in wide letters.
2018 – today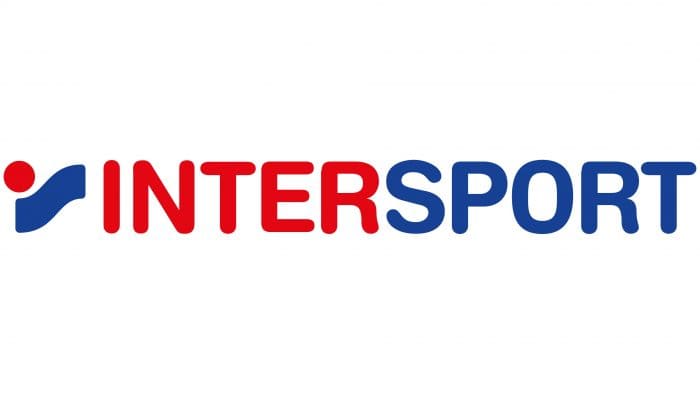 The centerpiece of the InterSport label is a curved rectangle with a circle. The rectangular shape looks like a steep springboard. A small ball has stopped at its edge – it is either rolling down or trying to climb to the top.
There are frozen dynamics in the image. And also – balance, because the circle balances at the very edge and does not fall. This idea is in line with the concept of a retail conglomerate that specializes in sporting goods.
The second part of the logo is the inscription "InterSport." The brand name comes in two colors: red ("Inter") and blue ("Sport"). A sans serif font with rounded corners. Until 2018, the letters were bold and merged in the second half of the word. There is no such thing in the latest version of the logo – everything looks harmonious and corresponds to the idea of ​​balance.
Font and Colors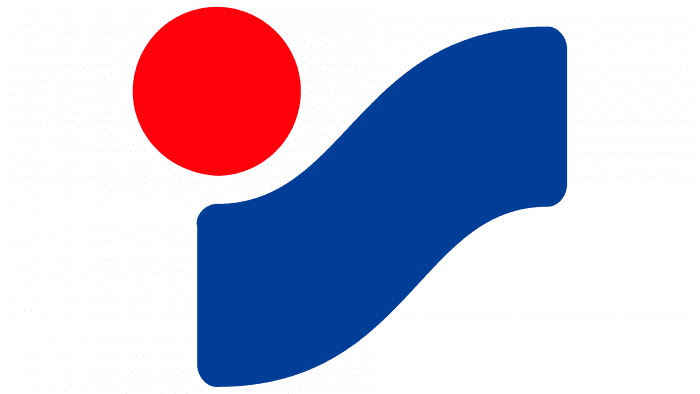 The inscription in the emblem is executed in the grotesque script in the upper case. The words do not contain serifs – they are simple, smooth characters that were wide at first, but now are equally narrow. All the outer ends of the letters are rounded.
The logo is dominated by a combination of red and blue on a white background. There is no other official palette. Moreover, the colors are catchy, juicy, saturated.
InterSport color codes
Cobalt Blue

Hex color:
#003e98
RGB:
0 62 152
CMYK:
100 59 0 40
Pantone:
PMS 661 C
Red

Hex color:
#ff010a
RGB:
255 1 10
CMYK:
0 100 96 0
Pantone:
PMS 1655 C
Video