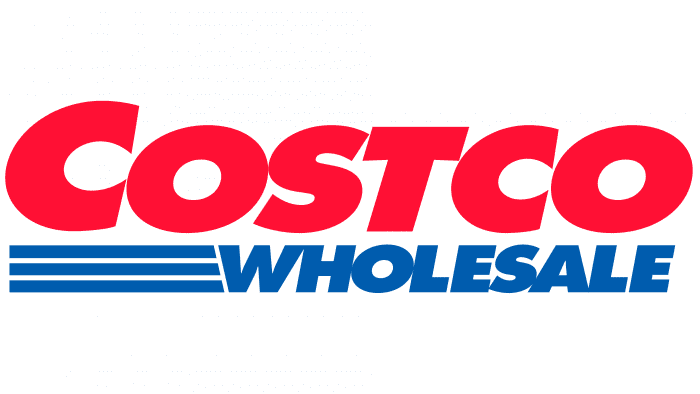 Costco Wholesale Logo PNG
The Costco logo promises a huge selection of goods in the company's halls and the ability to buy them in large quantities. At the same time, the emblem makes an allowance for the need for permanent membership in the club, which gives the right to enjoy the privileges of the network.
| | |
| --- | --- |
| Founded: | September 15, 1983 |
| Founder: | James Sinegal, Jeffrey Brotman |
| Headquarters: | Issaquah, Washington, U.S. |
| Website: | costco.com |
Costco is a chain of stores with a unique business model. Each outlet is a warehouse where cardholders can only make purchases. You need to renew it, and therefore re-enter the Costco "club" once a year. In addition to goods, the company offers various services: insurance, travel arrangements, etc.
Meaning and History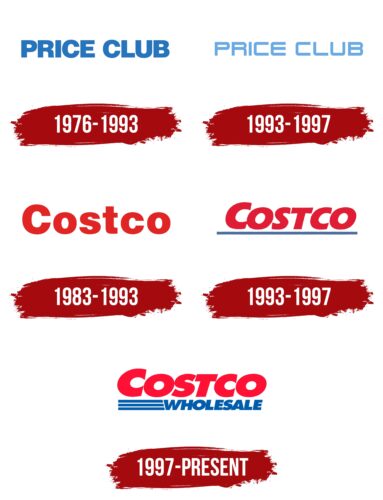 The iconic red and blue Costco Wholesale Corporation logo took on its current look at the millennium turn. Before that, it had been refined several times, although the general concept remained the same: horizontal inscription with minimal decor.
1976 – 1993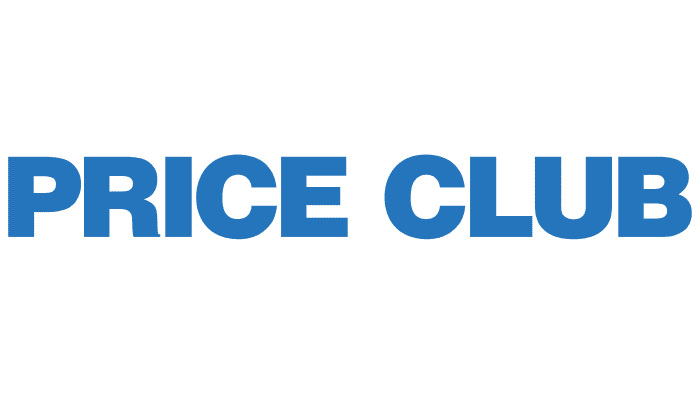 The modern Costco is the successor to the Price Club warehouse chain that began in 1976. Its predecessor had a very simple emblem: the black word PRICE CLUB on a white background.
1993 – 1997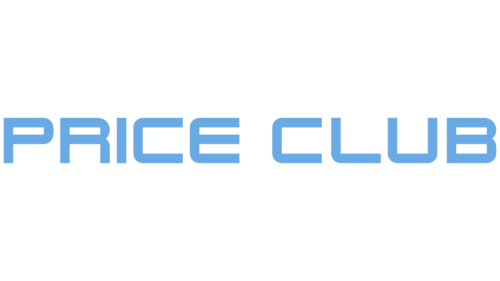 In 1993, the American warehouse chain Price Club got a new logo, which was used for several years after the merger with Costco (the two brands continued to exist separately as part of the same company). It was a wordmark containing the name of a retail outlet. The lettering, in block type and painted in pale blue, looked like a neon sign. This impression was created, first of all, due to the shape of glyphs with rectangular intra-letter gaps. A similar typeface is Yoyo's NiseJSRF Regular. The phrase was completely converted to uppercase and looked balanced.
1983 – 1993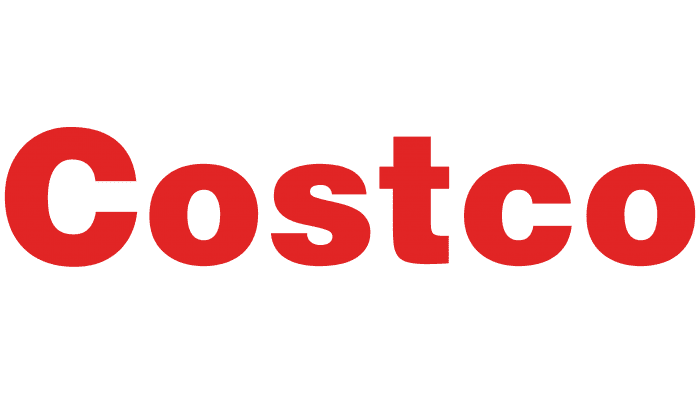 The Costco company appeared in 1983. Its name was presented on the trademark. To accentuate attention, the designers used a dark red color.
1993 – 1997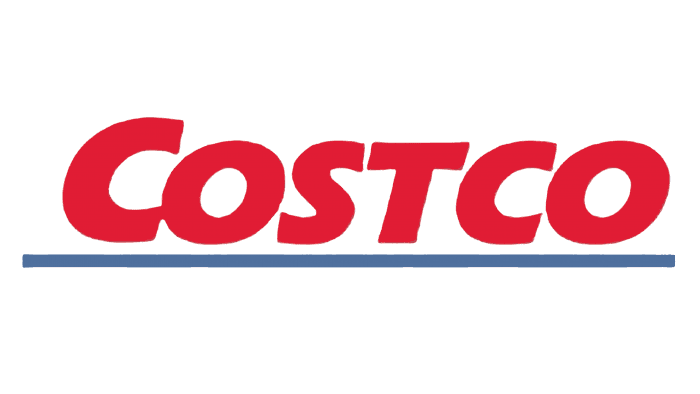 After merging with Price Club, the chain of stores worked separately for some time. The rebranding affected the logo: the font became italic, the color of the lettering became light red, and a horizontal blue stripe appeared at the bottom.
1997 – today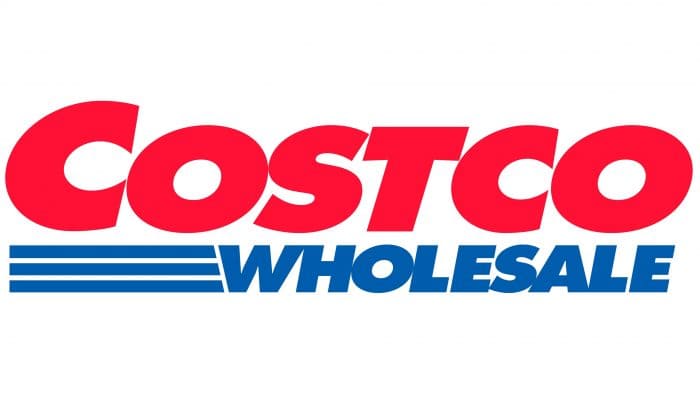 In 1997, PriceCostco became Costco Wholesale Corporation and introduced a new logo. The designers retained the iconic brand image: they left red lettering and added a blue word "WHOLESALE" with three short horizontal lines.
Font and Colors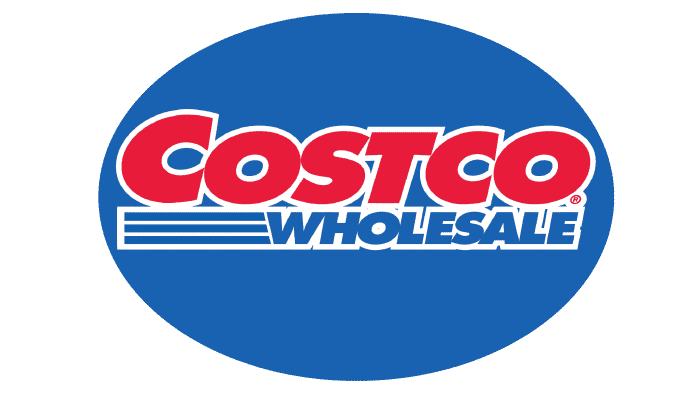 Costco has a concept trademark: it contains the name of the chain of stores and the corporate colors with which it is associated. Three parallel stripes make the text dynamic.
The logo creators used the commercial Futura Extra Bold Oblique font. They lengthened the letters a bit and positioned them at a slight angle, tilted to the right. Another highlight of Costco is its eye-catching palette, which includes just two colors: red (# E31837) and blue (# 005DAA).
Costco color codes
Alizarin Crimson

Hex color:
#e61031
RGB:
230 16 49
CMYK:
0 93 79 10
Pantone:
PMS 185 C
Medium Persian Blue

Hex color:
#005daa
RGB:
0 93 170
CMYK:
100 45 0 33
Pantone:
PMS 2945 C