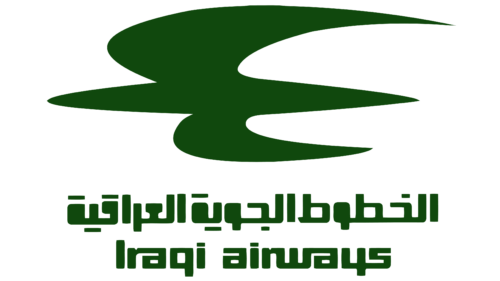 Iraqi Airways Logo PNG
The Iraqi Airways logo is not just a collection of symbols and text. Each detail of this emblem has its significance and symbolism, which vividly expresses the values and ideals.
The logo's symbol is an image of a stylized phoenix, which embodies the idea of rebirth and renewal. Phoenix is a mythical creature that is reborn from the ashes of its predecessors, symbolizing the continuity of life and immortality. For Iraqi Airways, this symbol reflects their commitment to developing and continuously improving their services and technologies to remain at the forefront of the aviation industry.
The name, written below the symbol in English and Arabic, carries significance. "Iraqi" is capitalized to emphasize pride in its history and culture, while "airways" is written in lowercase to emphasize the brand's essence of providing air transport services.
The dark green color of the emblem symbolizes prosperity and growth. It is associated with nature and environmental responsibility, emphasizing the importance of caring for the environment.
The traditions of Iraqi Airways, which are expressed in their logo, are:
The desire for innovation and improvement
Pride in their culture and nation
Responsibility to the environment and society
This emblem Iraqi Airways clearly expresses these values and ideals, making the company recognizable and respected in the world of aviation.
Iraqi Airways: Brand overview
| | |
| --- | --- |
| Founded: | 1945 |
| Founder: | Iraqi Government |
| Headquarters: | Baghdad, Iraq |
| Website: | iraqiairways.com.iq |
Founded in 1945, Iraqi Airways, the national airline of Iraq, has a rich history. Based in Baghdad, its primary operations hub is at Baghdad International Airport. Being one of the oldest airlines in the Middle East, its inaugural commercial flight took to the skies in 1946.
The airline was initially the property of the Iraqi government. However, the 2003 Iraq War's aftermath saw it reboot as a state entity in 2004. As of 2023, Iraqi Airways' fleet, consisting of approximately 25 aircraft – Airbus A320s, Boeing 737s, CRJ900s, and Boeing 777s – connect to over 15 locations within the domestic, regional, and international arenas, including destinations such as London, Stockholm, Tehran, and Jeddah.
Travelers on Iraqi Airways can choose between Business Class and Economy Class. The airline also offers a chauffeur drive service to its business class passengers, adding a touch of luxury to their journey. While its reputation peaked in the 1970s, being recognized as a premium airline in the Middle East, Iraqi Airways' journey since then mirrors the turbulence of Iraq's aviation history.
Despite the ongoing security issues plaguing Iraq, the national carrier aspires to reclaim its status as a significant player in the regional aviation landscape. To this end, the airline has initiated a comprehensive expansion and modernization plan to upgrade its network and fleet. The goal is to expand its fleet to more than 40 aircraft, thus reinforcing its commitment to enhancing its operations and services.
Meaning and History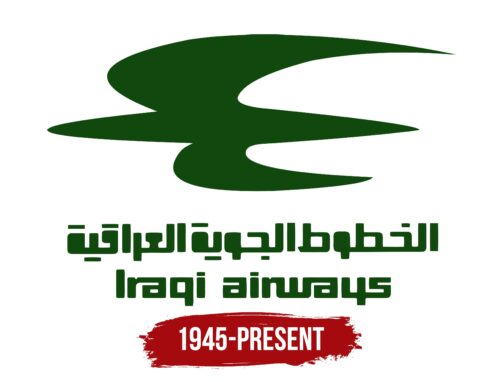 Iraqi Airways color codes
Myrtle Green

Hex color:
#10480d
RGB:
16 72 13
CMYK:
78 0 82 72
Pantone:
PMS 357 C