Jake Paul Logo PNG
Jake Paul Logo is characterized by a distinctive design featuring an overlapping "P" and "J." This basic design element maintains its identity across several variations.
Different versions of this emblem can be found. While some only tweak the color, others make more noticeable changes. Another design iteration incorporates the phrase "It's everyday bro," encircling the emblem, written in simple, all-caps sans-serif type. Sometimes, the letters "J" and "P" are highlighted with white and light grey outlines. The brand also employs a version logo where the initials appear to be hand-written.
Despite the diversity in design, the crux of all these variations lies in the central theme: the intersecting "J" and "P." These initials signify the brand's owner, adding personality.
There also exists a significantly different logo design that includes the full name of the vlogger presented in a heavy, bold type. All letters are capitalized, and they often touch at certain points.
The brand's symbol is a graphic representation of Jake Paul's identity. The emphasis on the initials "P" and "J" is a direct link to his personal brand. Despite its varying renditions, the logo consistently upholds its main focus, thus maintaining a consistent and recognizable brand image.
Jake Paul: Brand overview
| | |
| --- | --- |
| Founded: | 2013–present |
| Founder: | Jake Joseph Paul |
| Headquarters: | Cleveland, Ohio, U.S. |
| Website: | youtube.com |
Jake Paul, born on January 17, 1997, has established a diverse career as an American social media personality and professional boxer. His journey into the digital world began with creating Vine videos in his teenage years. Over time, his innovative content and charismatic personality captivated millions across various platforms, expanding his reach far beyond the realms of social media. After building a strong digital presence, he took an unexpected turn into professional boxing, further strengthening his brand and broadening his appeal.
The social media star turned boxer has been influential in shaping digital content. He first made his mark through comedic sketches and later through his controversial YouTube content, attracting millions of followers. This path eventually led him to the world of professional boxing, where he has shown significant prowess and commitment, further diversifying his already multifaceted brand.
Meaning and History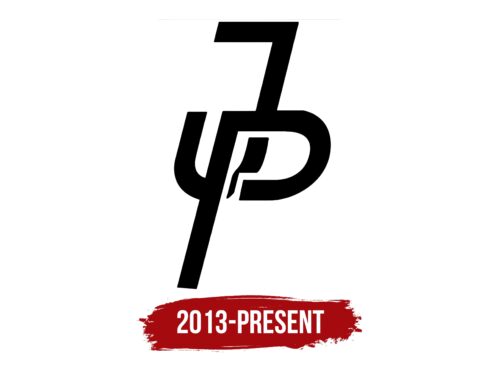 The brand identity of Jake Paul is built on the pillars of entertainment, diversity, and fearlessness. Being unapologetically himself and daring to venture into various fields has made him stand out in the crowded digital world. His persona resonates with a young audience that values authenticity and embraces the unconventional.
His brand portrays the audacious spirit of someone willing to take risks. This is clearly evident in his transition from a social media personality to a professional boxer. This boldness forms a core part of his branding, painting a picture of a brand that constantly pushes the boundaries and challenges the status quo.
What is Jake Paul?

Jake Paul is an American YouTuber, internet personality, actor, and professional boxer who first gained fame on the video-sharing platform Vine, before turning to YouTube where he started his self-titled channel in 2013. Born Jake Joseph Paul in Cleveland, Ohio, U.S., he's known for his vlogs, music, and high-energy style, as well as his controversial and often provocative antics. Apart from his online presence, Paul has made appearances on television series and films, including a starring role in the Disney Channel series "Bizaardvark". More recently, he has garnered attention for his professional boxing career, participating in several high-profile matches.
Jake Paul's brand thrives on community engagement. His frequent interactions with followers and his ability to respond to trends have fostered a strong bond between him and his audience. The constant adaptation of his content based on what resonates with his followers showcases a brand that values audience feedback and evolves alongside them. This makes his brand dynamic, influential, and a force to be reckoned with in the digital and boxing world.
Jake Paul color codes
Black

Hex color:
#000000
RGB:
0 0 0
CMYK:
0 0 0 100
Pantone:
PMS Process Black C