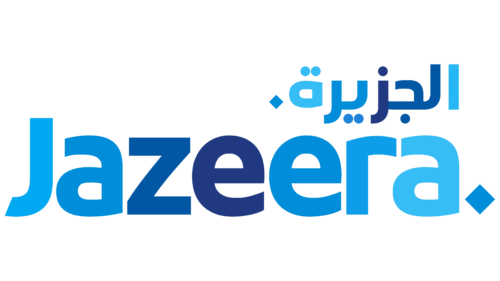 Jazeera Airways Logo PNG
The Jazeera Airways logo is like a passport to adventure, but without emptying the piggy bank. Imagine a budget airplane whizzing through the skies over the Arabian sands and landing in places as far away as India, Nepal, and even Europe. When people see this logo, they see a ticket to discovering new lands. It's not just a plane ride; it's the wind of the Kuwaiti desert blowing in the clouds that will take you where you want to go without making you spend a lot of money. This logo tells people that great travel is not just a dream or a fairy tale; it is a journey for everyone, here and now.
Jazeera Airways: Brand overview
Jazeera Airways, a low-cost airline based in Kuwait, has achieved significant success and growth since its inception in 2005. The airline has become a leading player in the country's aviation industry with a focus on service quality and competitive pricing.
In 2004, Jazeera Airways embarked on a mission to make air travel more accessible and affordable for the people of Kuwait. Since its inception, the airline has connected Kuwaiti citizens to a variety of domestic and international destinations, opening up a world of opportunities for them.
Jazeera Airways is continuously expanding its domestic and international route network, offering flights to all destinations in the Middle East, including Nepal, Pakistan, Bangladesh, India, Sri Lanka, and Europe. This extensive network provides customers with various options to fulfill their travel needs.
Meaning and History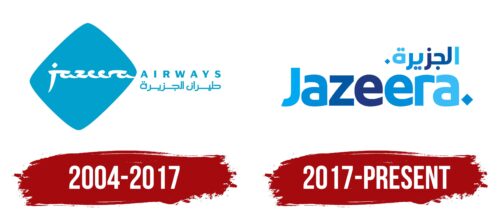 What is Jazeera Airways?

Jazeera Airways is a low-cost airline headquartered at Kuwait International Airport in Farwaniya Province, Kuwait. The company operates scheduled flights to the Middle East, Nepal, Pakistan, Bangladesh, India, and Sri Lanka and is expanding its presence in Europe. The company's main hub is Kuwait International Airport, making it an integral part of the Kuwaiti aviation sector. Over time, the company has grown and consolidated its position as Kuwait's second national airline. In July 2009, the airline accounted for a quarter of all aircraft and passenger flights at Kuwait International Airport, emphasizing the scale of operations and its key role in the local aviation industry.
2004 – 2017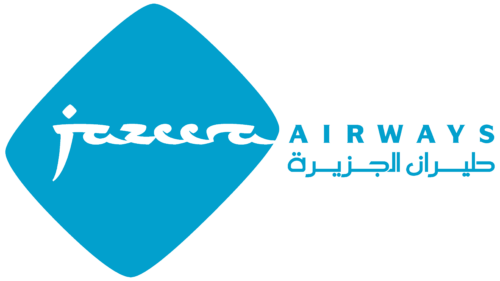 2017 – today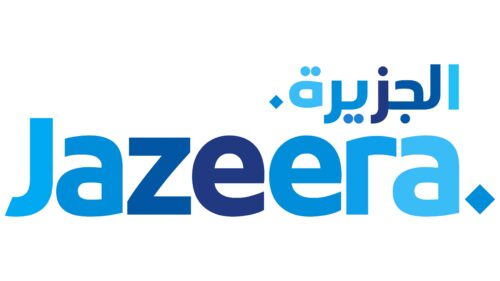 One Kuwaiti company uses a logo with the word "Jazeera." It is written in English and duplicated at the top in Arabic letters. Both versions are painted in different shades of blue and are accompanied by miniature diamonds, which, in this case, act as stylized punctuation marks. The rich blue palette reflects the airline's desire to offer a diverse range of services.
The bilingual nature of the logo allows it to target a global audience while maintaining a strong local identity. The use of different shades of blue signifies modernity and versatility, which is in line with the company's mission. Miniature diamonds add a unique visual element, making the logo memorable and unique. Acting as stylistic punctuation marks, these diamonds also add intricacy to the design.