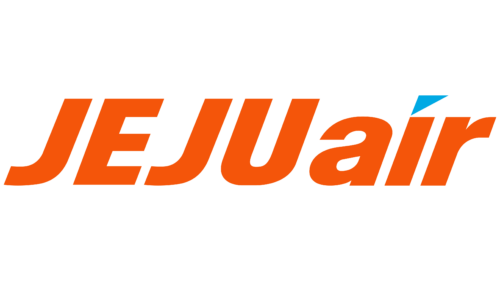 Jeju Air Logo PNG
Established in 2005, Jeju Air Co., Ltd. made history as the first budget airline in South Korea. Based in the bustling city of Jeju, the airline draws inspiration from the breathtaking Jeju Island. Born out of a collaboration between the Aekyung Group and the local government, Jeju Air set out to democratize air travel and make the wonders of Korea accessible to all.
Realizing that flying had become a luxury beyond the reach of many, the Aekyung Group and the Jeju Island government embarked on a mission to change the status quo. The result was Jeju Air, a pioneering budget airline that changed the industry and made flying affordable for everyone.
Since its inception, Jeju Air has rapidly expanded its reach, providing travelers with access to many domestic and international destinations. In addition to being a vital link between Jeju Island and major cities in South Korea, the airline has opened doors to exciting East Asian destinations such as Japan, China, Taiwan, the Philippines, and Vietnam.
Jeju Air has taken a significant step towards improving service quality and expanding its network by joining the esteemed Value Alliance.
Meaning and History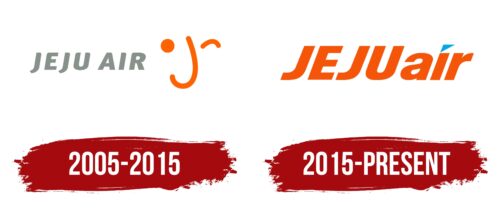 What is Jeju Air?

Jeju Air is recognized as South Korea's first and largest South Korean low-cost airline, providing cost-effective customer service. The airline's story begins with air transportation in South Korea, which made it more accessible to a wider audience. Jeju Air has become the market leader, outperforming its competitors.
2005 – 2015
2015 – today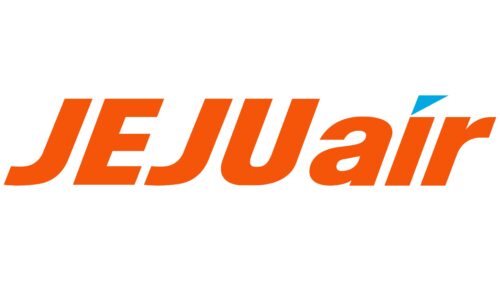 The red color makes the logo incredibly bright and full of energy. It symbolizes the Korean airline's readiness for action, the desire to move forward, and the desire for professional growth. Such elements as the triangle pointing to the right, the combination of upper and lower case letters, and the slope of glyphs create a sense of active movement. Together, these elements create an atmosphere of business activity. The text of the logo is made in bold sans-serif font. The lowercase letter "i" instead of the usual dot is uniquely supplemented with a blue triangle, which makes it stand out among other visual elements. This blue triangle symbolizes honesty, consistency, and commitment.
The choice of red in the logo is not just aesthetically appealing – it is a strategic decision that is in line with the company's core values and business goals. Similarly, the blue triangle is not just a contrasting hue but a counterbalance to the aggressive energy of the logo. It softens the overall impression, suggesting that the airline is tempering its ambition and energy with wisdom and long-term vision.