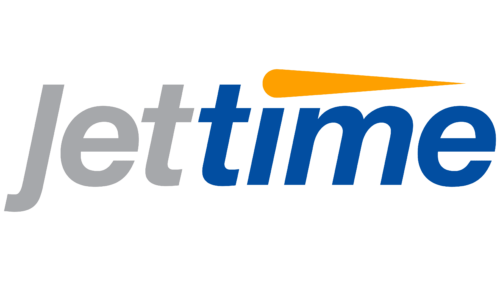 Jet Time Logo PNG
On September 19, 2006, Jettime A/S, formerly Jet Time, became a Danish charter airline created through the ideas and investments of dedicated Danish entrepreneurs. Jet Time quickly rose to prominence in the Danish aviation landscape with a base in Kastrup, Thornby municipality, and a main operational hub at Copenhagen Airport.
A significant development for Jet Time was the conclusion of a contract with Scandinavian Airlines (SAS). This partnership allowed Jet Time to operate a fleet of eight ATR 72-600 aircraft on behalf of SAS, expanding its services and customer base.
As the aviation industry transformed, SAS made a strategic decision to transition to larger aircraft, which led to the end of the partnership with Jet Time in November 2016.
Unfortunately, Jet Time was forced to make the difficult decision to file for bankruptcy on July 21, 2020.
Meaning and History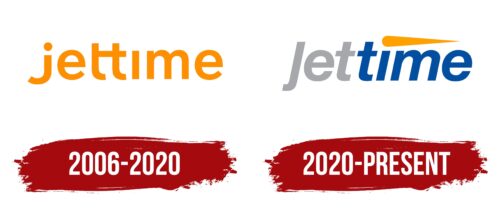 What is Jettime?

Jettime, now known as Jet Time, holds the position of a prominent Danish charter airline. The airline is headquartered in Kastrup, Thornby municipality, and its main flights are operated from Copenhagen Airport.
2006 – 2020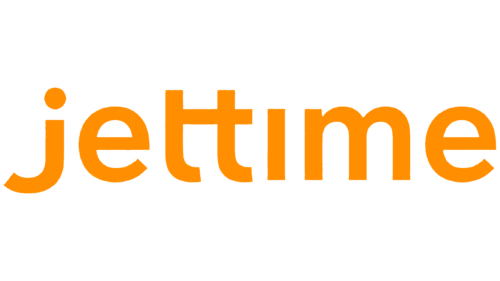 2020 – today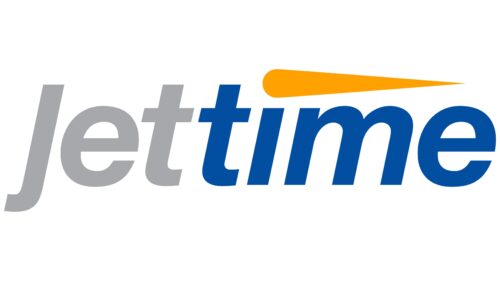 The name is written as one word without capitalizing the second word. At the same time, it is distinguished by color: one part (Jet) is gray, and the other (Time) is blue. The juxtaposition of the two "t's" gives an interesting visual effect. Since they are colored differently, there is no sense of redundancy. Visually, these glyphs balance each other well. Another intriguing design element is the dot above the letter "i," stretched to the size of a comet's tail. It is colored bright orange and ends abruptly above the letter "e." The font is bold, mostly lowercase.
Different colors, in the same word, signify the versatility or duality of services. The judicious use of different colors for adjacent "t" letters eliminates visual monotony and creates balance. The comet-shaped dot above the "i" adds zest and symbolizes speed or innovation. The use of bold and predominantly lowercase font makes the logo easy to read while keeping it modern and dynamic.