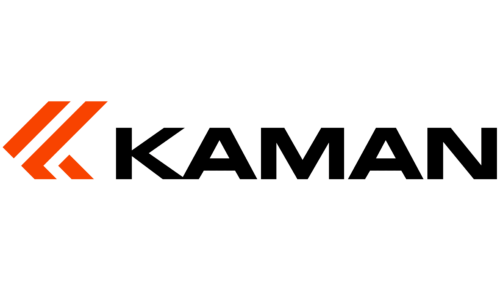 Kaman Aerospace Logo PNG
Kaman Aerospace: Brand overview
Since its founding in 1945 by Charles Kaman in Bloomfield, Connecticut, Kaman Aerospace, a division of Kaman Corporation, has been a pioneer in the aviation industry.
One of Kaman Aerospace's most notable accomplishments was the introduction of the first production model of the K-125 helicopter. This revolutionary helicopter was equipped with a crossed main rotor system, eliminating the tail rotor and increasing stability and maneuverability.
In the 1960s, Kaman Aerospace made a significant impact on naval aviation with the introduction of the SH-2 Seasprite helicopter. This versatile helicopter, specifically designed for naval operations, provided the U.S. Navy with invaluable anti-submarine warfare and search and rescue capabilities.
The H-43 Huskie, another notable development from Kaman Aerospace, has proven its effectiveness in challenging environments. Known for its search and rescue capabilities, the Huskie's unique design, with its large bubble canopy, provided operators with exceptional visibility and enhanced safety.
Kaman Aerospace used its expertise to develop specialty bearings for the aerospace industry, going beyond helicopter manufacturing.
Meaning and History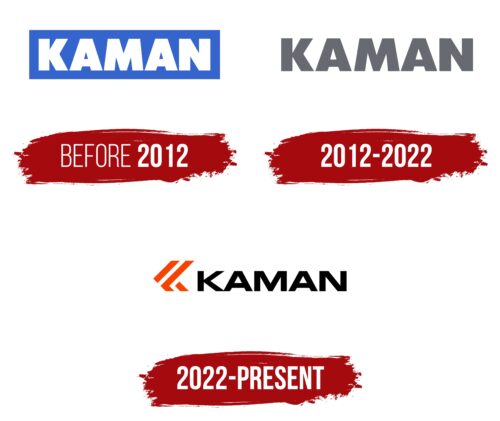 What is Kaman Aerospace?

Kaman Aerospace is a company located in Bloomfield, Connecticut. Founded in 1945 by Charles H. Kaman, the company began with helicopter development and, over the decades, has grown to include other aerospace products and technologies in its portfolio. Throughout its history, Kaman Aerospace has made many breakthroughs in aerospace technology, including the creation of the world's first crewless K-MAX helicopter in the 1990s.
Before 2012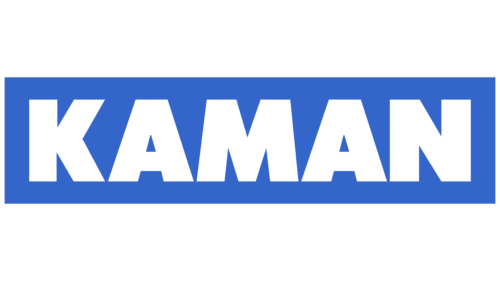 2012 – 2022
2022 – today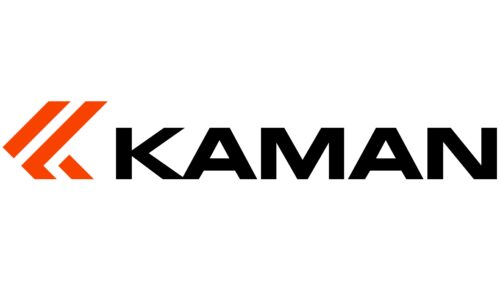 The company's technological focus in the aerospace industry is evident in its logo, which is designed as strictly as possible. The logo begins with a geometric figure consisting of three elements of different shapes. Together, they form an arrow pointing to the left. The wide stripes are colored orange, which immediately attracts attention due to their inherent energy. On the right side is the name of the manufacturer. Type in wide letters with flattened tops; that is, they are not pointed but flat and smooth. The font is uppercase, blocky, and even. The text is in black.
The arrow pointing to the left symbolizes a view of the company's history or its founding principles. The orange stripes bring the dynamism and energy often associated with aerospace companies. The flat, smooth tops of the letters in the company name give it a modern, streamlined look, reinforcing the technological aspect. The use of black text adds seriousness and seriousness that is in keeping with the company's focus on technology and innovation.