Kickbase Logo PNG
Kickbase logo embodies the beauty of minimalism with its straightforward design, featuring just two distinct elements that steer clear of excess intricacies. Positioned on the left is a symbol resembling a star or a snowflake. This icon comprises three curving lines arranged like checkmarks, each with equally tall sides. To the right, the company name stands bold in uppercase letters. These characters are chunky, crisp, and with very little space between them, yet their sleek and clear form ensures they remain distinct. The emblem adheres to a monochromatic palette, striking a perfect balance between a black and a white background.
The simplicity of this design doesn't translate to a lack of depth. The star-like symbol brings to mind notions of excellence or uniqueness, potentially hinting at the quality of service or product Kickbase offers. The three curving lines could be interpreted as different pathways or choices, suggesting flexibility and adaptability.
The choice of a monochrome color scheme reflects authority and class. Black is often linked with sophistication and seriousness, while white represents purity and simplicity. Their juxtaposition in the logo creates a harmonious visual effect, lending prominence and readability.
The tight spacing between the bold, uppercase letters in the company name communicates strength and unity. The distinct but straightforward letterforms are easy to read and remember, contributing to instant brand recognition.
The emblem manages to convey a lot of meaning without overcomplicating things. It captures attention, leaves a lasting impression, and reflects the company's personality and ethos. Kickbase logo exemplifies how less is often more regarding impactful branding.
| | |
| --- | --- |
| Founded: | 2013 |
| Founder: | Anatol Korel, Daniel Wagner, Felix van de Sand, Ante Kristo |
| Headquarters: | München |
| Website: | www.kickbase.com |
In 2013, Munich, Germany, witnessed the birth of Kickbase, an innovative venture established by four football aficionados: Anatol, Daniel, Felix, and Ante. With an ardent love for technology and football, the quartet envisioned a digital platform to meld these two realms.
Their ambition culminated in developing an app devoted to fantasy football, specifically tailored for enthusiasts of the German Bundesliga. After tireless months of refining the platform, the debut version of Kickbase graced the football world in 2014, perfectly synchronized with the onset of a fresh Bundesliga season.
This digital offering immediately resonated with the German football community. Users reveled in the joy of crafting their fantasy squads and engaging in friendly contests with peers and other specialists. Within its inaugural year, Kickbase celebrated the milestone of amassing over half a million devoted users.
The following year, 2015, witnessed Kickbase broadening its horizons, incorporating other eminent European football leagues within its ambit. Furthermore, it gained the endorsement of iconic football entities, like FC Bayern Munich, establishing licensed affiliations to embellish the app with official logos.
Recognizing the immense potential harbored by Kickbase, venture capitalists infused the platform with its maiden round of external capital in 2016. This influx empowered Kickbase to diversify its offerings, enrich its feature set, and augment its team. By the close of 2017, the platform had garnered a staggering 2 million users.
With relentless zeal, Kickbase diversified its user experience, crafting versions suitable for varied devices ranging from traditional desktops to gaming consoles. Additionally, it enhanced its user engagement by incorporating real-time match monitoring and comprehensive game analysis.
With a thriving community exceeding 5 million users, collaborations with renowned football clubs and leagues, and a pipeline brimming with innovative features, Kickbase stands tall as a beacon in the European fantasy football landscape. This football-centric digital pioneer holds a promising trajectory ahead.
Meaning and History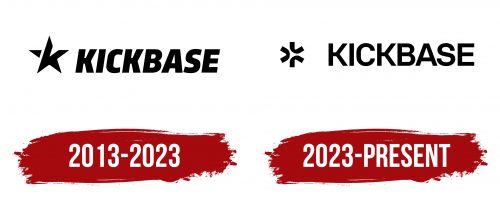 What is Kickbase?

Kickbase is a game for soccer fans and the company that produces it. It serves as a virtual manager for the German Bundesliga, creating digital entertainment content for soccer enthusiasts. The brand was established in 2013 by Felix van de Sand, Anatol Korel, Ante Kristo, and Daniel Wagner. Its office is located in Munich.
2013 – 2023

2023 – today