Kickstarter is an online crowdfunding platform founded by three entrepreneurs, including artist Perry Chen, writers Yancey Strickler and Charles Adler. It was created in April 2009 and is still engaged in online funding of creative ideas, various projects that the authors themselves offer. The head office of the service is located in the Brooklyn area of ​​New York (USA).
Meaning and History

The main focus of the platform is creative projects. They can represent any field: design, film, technology, music, publishing, comics, fashion, dance, theater, photography, etc. In total, there are 13 groups and 36 subgroups. The collection of investment funds from the public follows the same scheme for all. Applicants themselves set the deadline and choose the purpose of funding. If the conditions are not met (the goal is not achieved on time), the money is not collected.
Commissions drive Kickstarter. Moreover, it is available to potential sponsors and applicants from all over the world. However, unlike most other investment or fundraising forums, this site does not put forward ownership of works or projects. No wonder the style of her logo looks as friendly and attractive as possible. He immediately tunes in to the positive. In total, she has her two emblems.
2009 – 2017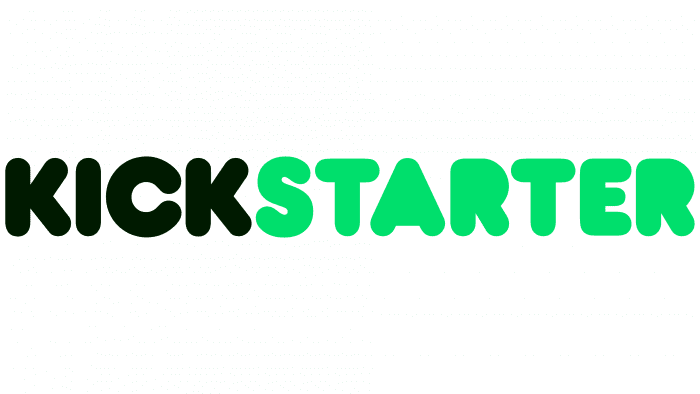 The first logo contains the name of the crowdfunding company. The creators decided to focus on her activities. To make everything clear at once, they visually divided the word into two parts, highlighting them with two shades of green: "KICK" is written in dark spruce, "STARTER" – in mint-emerald – capital letters, thick, bold, with rounded ends. "A" and "R" have no internal gaps.
2017 – present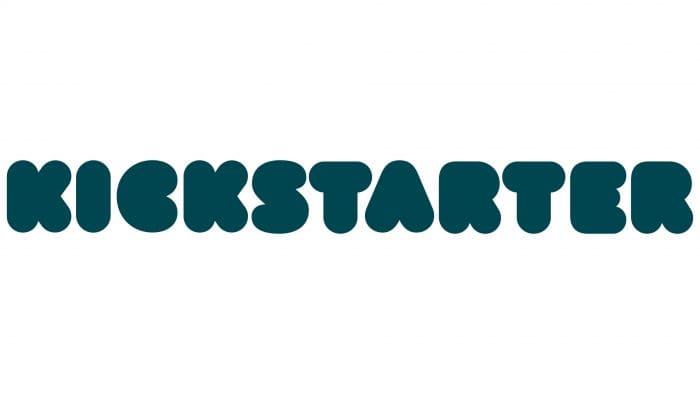 In its current version, the designers have changed the style of writing the word "Kickstarter": now it is one-color. Signs are blurred due to the lack of in-letter gaps. Symbols are recognizable only by their contours. The letters are very wide, sans serif, rounded, so they look like balloons.
Font and Color of the Emblem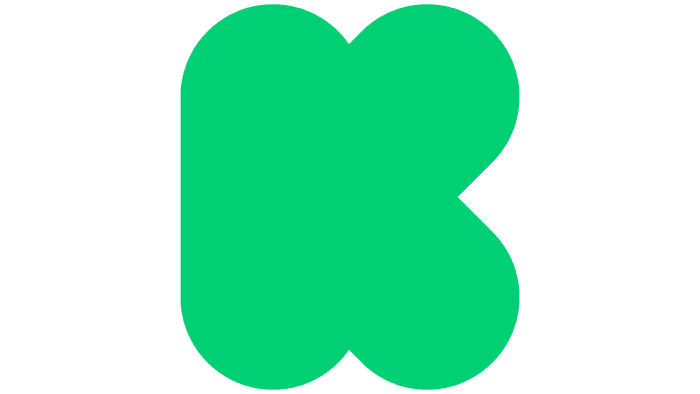 It is a wordmark developed from the name of a web service. The Kickstarter lettering is stretched out over a white background. In the opening version, it is two-part, which are highlighted in different colors. But in the current version, the word is unified and executed in a different font, which makes the letters seem super-thick.
Both Kickstarter emblems use a rounded typeface. The style is grotesque, echoing two types of fonts: Frankfurter Normal and RNS Baruta Black. Moreover, the letters are so thick that they do not form gaps. There is only a small border between the signs themselves.
The palette is divided into two periods: before 2017 and after. Previously, two versions of green prevailed: dark spruce and emerald. Now the logo is monochrome and consists of dark cyan color.