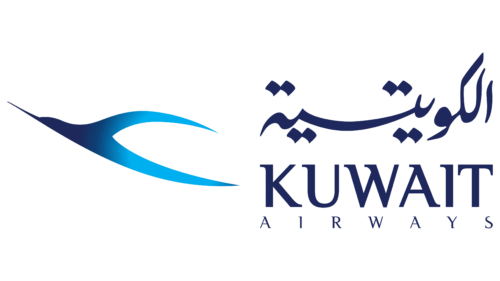 Kuwait Airways Logo PNG
Kuwait Airways logo is a harmonious combination of a beautiful font and an emblem symbolizing lightness, freedom, and high speed. On the right side of the logo, three levels symbolize the stability and reliability of the company. On top is the company name in Arabic, giving it uniqueness and personality. In bold letters, "KUWAIT" is written, which shows the company's pride in its place of origin, and "AIRWAYS" is underneath, written in a slimmer font, which symbolizes lightness and swiftness of movement. The text dark blue symbolizes reliability and stability and reflects Kuwait's deep roots going back in time.
On the left side of the logo is a stylized blue-blue bird that flies up and away, recalling the dream of freedom and adventure. This emblem symbolizes the company's commitment to leadership in the industry and shows its ability to achieve high goals.
Kuwait Airways' values are associated with high-quality service and excellent flight safety. The company aims to provide maximum comfort for its passengers and make their journey a pleasant and unforgettable experience. Overall, the logo of Kuwait Airways embodies its mission to provide safe, comfortable, and high-quality air travel that will leave passengers with only the best impressions.
Kuwait Airways: Brand overview
| | |
| --- | --- |
| Founded: | 1953 |
| Headquarters: | Al Farwaniyah Governorate, Kuwait |
| Website: | kuwaitairways.com |
Headquartered in Kuwait City, Kuwait Airways represents the national airline of Kuwait. Having its genesis in 1953 and commencing operations the following year, it is one of the Middle East's most long-standing airlines. With a diverse network, the airline operates flights to over 40 destinations across Europe, Asia, North America, and the Middle East, using Kuwait International Airport as its main hub.
In 2023, Kuwait Airways' fleet comprised around 30 aircraft, including models like the Airbus A320, A330, and Boeing 777, and had further orders placed with both Boeing and Airbus. The Kuwaiti government maintains complete ownership of the airline, a shift from its earlier ownership by the Emir of Kuwait until 1962.
In 2022, Kuwait Airways became part of the Oneworld airline alliance, joining ranks with notable airlines such as British Airways, Qantas, and Cathay Pacific. The airline offers three service classes on most long-haul flights: First, Business, and Economy.
Although its operations are relatively small compared to major Gulf carriers like Emirates, Etihad, and Qatar Airways, Kuwait Airways remains an important regional player. The airline has grappled with issues like stiff regional competition and delays in aircraft procurement in recent years. However, it is currently undergoing a restructuring process with a vision of reasserting itself as a significant Gulf carrier in the future.
Meaning and History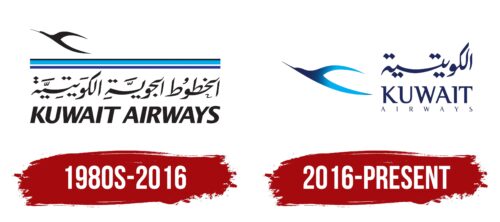 1980s – 2016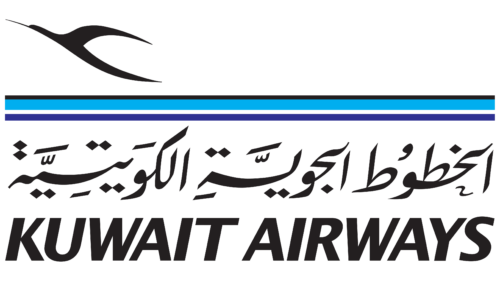 2016 – today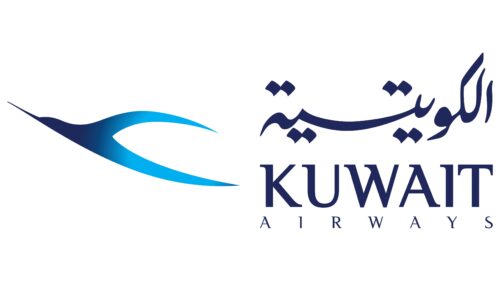 Kuwait Airways color codes
Space Cadet

Hex color:
#1f285c
RGB:
31 40 92
CMYK:
66 57 0 64
Pantone:
PMS 2766 C
Spanish Sky Blue

Hex color:
#00afef
RGB:
0 175 239
CMYK:
100 27 0 6
Pantone:
PMS 299 C