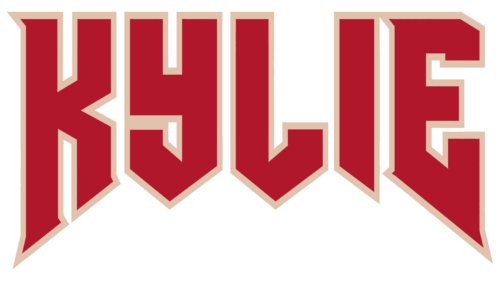 Kylie Jenner Logo PNG
Kylie Jenner: Brand overview
Kylie Kristen Jenner, born August 10, 1997, is a well-known American media personality and successful entrepreneur. She gained worldwide fame through her participation in the popular reality TV show "Keeping Up with the Kardashians," Kylie has won the hearts of people all over the world, showing her growth amidst fame, family bonds, and business victories.
Growing up in luxurious Calabasas, California, Kylie was exposed to the celebrity lifestyle from an early age. Her parents, Kris Jenner, a famous TV personality and businesswoman, and Caitlyn Jenner, a celebrated Olympic gold medalist and reality TV star, helped shape her idea of fame. Along with her sister, Kendall Jenner, Kylie has made her mark in fashion and entertainment, gracing magazine covers and parading down runways.
With her first appearance on the show Keeping Up with the Kardashians, Kylie's career took off. Her captivating beauty and dynamic personality resonated with viewers, allowing her to launch her entrepreneurial endeavors. Launching her own brand, including cosmetics and skincare products, Kylie created a collection that has become a must-have for beauty aficionados around the world.
In 2015, Kylie introduced her independent cosmetics line, which quickly became a sensation. Not stopping there, she joined forces with her sister Kendall, launching a fashion line. Her successful endeavors led her to become a coveted brand ambassador for many well-known companies.
In her personal life, Kylie has been linked to several celebrities, including rapper Tyga and musician Travis Scott. After a passionate courtship, she and Scott had their firstborn child, daughter Stormi, in February 2018.
Kylie Jenner's path in entertainment and business has been nothing short of astounding. As an influential media figure, her story of courage and perseverance serves as an inspiration to young women around the world. Her accomplishments highlight the limitless possibilities that determination and ambition offer.
Meaning and History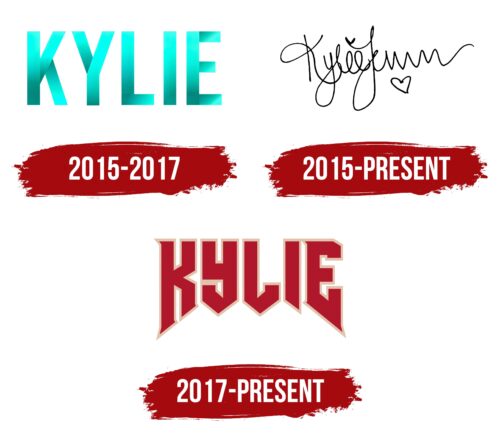 What is Kylie Jenner?

Born on August 10, 1997, Kylie Jenner quickly became a prominent figure in the global beauty and fashion industry. Starting out as a reality TV contestant, she later used her fame to create a huge business empire and established herself as an influential socialite and entrepreneur.

The first glimpses of her business acumen were evident when she launched a successful cosmetics company, Kylie Cosmetics, in 2015. The brand began with the launch of the Kylie Lip Kit, which included a duo of lipstick and eyeliner. The initial stock sold out in minutes, the start of a lucrative venture that soon made her one of the youngest self-sufficient billionaires in history. She later expanded her empire by launching Kylie Skin – skin care products.
2015 – 2017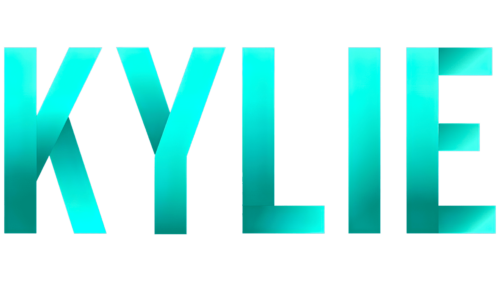 2015 – today

2017 – today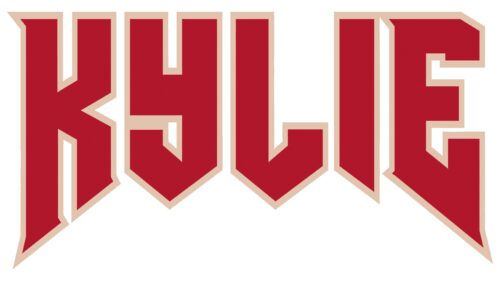 The Kylie Jenner logo stylistically resembles the emblem of a rock band. However, it belongs to an American businesswoman and model with very limited musical experience. The logo is the word "KYLIE," written in large geometric letters of red color, outlined with beige lines. The first letter, "K," and the last, "E," are elongated at the edges, evoking associations with the symbol of the band Metallica. However, in this case, the design is more modest: of all possible embellishments, "K" and "E" have only short, sharp serifs.
There is a rock 'n' roll spirit in the logo, even if Kylie Jenner is not a musician. The red letters create a fiery mood, and the beige outline softens it a bit. The elongated letters "K" and "E" are kind of a nod to heavy metal, but it's still totally in Kylie's spirit. The short, sharp edges of the letters add a little twist without going overboard.
Kylie Jenner color codes
Red Brown

Hex color:
#b0172b
RGB:
176 23 43
CMYK:
0 87 75 31
Pantone:
PMS 186 C
Coffee Foam

Hex color:
#e1c2ad
RGB:
225 194 173
CMYK:
0 14 23 12
Pantone:
PMS 489 C