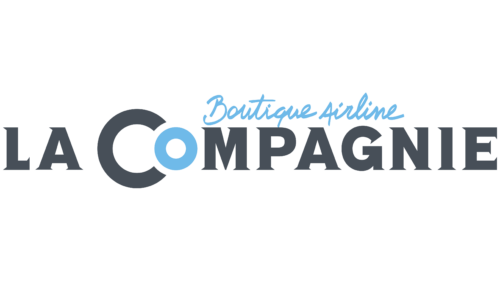 La Compagnie Logo PNG
La Compagnie's logo is a VIP invitation to the sky but without the snobbery. It is the elegance of a Parisian café, the charm of the French Riviera, and the mystique of old French cinema – all gathered in one symbol. The logo whispers: "Let's make flying stylish again," but in a completely down-to-earth manner.
Think of it as your passport, revealing the charm of France while you're still in the air. It's like the essence of a French croissant, warm and inviting, guiding you to a comfortable flight. It's an unspoken promise that flying can be as serene as a boat ride on the Seine. This logo isn't just about traveling; it's about traveling with a French twist. It's the Mona Lisa among airline logos – simple, iconic, and a bit mysterious. The kind of logo that, while sipping a small cup of espresso, says, "Let's fly," but in the most charming way possible.
La Compagnie: Brand overview
In 2013, Franz Yvelin embarked on a groundbreaking idea to create a distinctive French boutique airline. Thus was born La Compagnie, headquartered in Le Bourget, Paris, with a base at Orly Airport.
Founded in 2014 as DreamJet, La Compagnie quickly became known for its commitment to providing affordable luxury air transportation.
On July 21, 2014, La Compagnie's inaugural flight from Paris to Newark Liberty International Airport took place, marking a historic milestone for the airline.
In 2015, DreamJet rebranded to become La Compagnie, embodying its French heritage and emphasizing its commitment to providing exclusive, personalized service.
In 2019, the airline welcomed its first Airbus A321neo aircraft to its fleet.
Since its inception, La Compagnie has been driving a revolution in the aviation industry, setting new standards of luxury and comfort in premium travel.
Meaning and History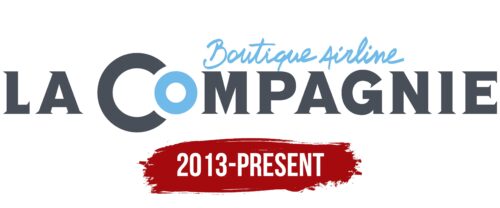 What is La Compagnie?

La Compagnie, a French boutique airline founded by Franz Yvelines and registered as DreamJet SAS has made its mark in the aviation industry. It was founded in 2013, is headquartered at Le Bourget in the Paris metropolitan area, and has its main operations at Paris Orly Airport. The airline is known for its exclusive business class flights, providing premium and luxury air transportation between Europe and Newark Liberty International Airport.
2013 – today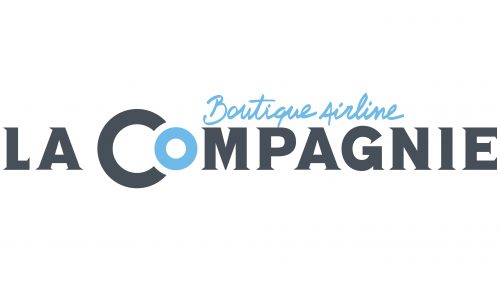 La Compagnie's logo features a variety of typography and decorative elements. The airline's name is written in bold gray glyphs with clear triangular serifs. Two letters stand out: the "C," which is almost twice as big and has no serifs, and the blue "O." Above is the phrase "Boutique Airline," indicating a high level of service. This phrase is typed in a thin, handwritten font and colored sky blue.
The use of several fonts and colors in the logo creates a complex but harmonious image. The gray-blue color not only adds visual interest but also creates a sense of reliability and a high level of service. The enlarged "C" and the blue "O" act as focal points, drawing attention and making the logo memorable. The phrase "Boutique Airline" in sky blue indicates the high service quality and gives the logo a touch of luxury and exclusivity.