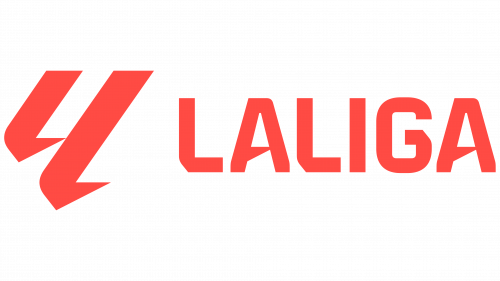 The premier Spanish football league, LaLiga, on Monday, 5th June, heralded a major rebranding campaign by revealing a revamped logo and declaring its alliance with the prestigious gaming entity Electronic Arts (EA). EA is set to replace the financial powerhouse, Santander, which served as LaLiga's title sponsor for a commendable seven-year tenure.
The refreshed LaLiga emblem features the league's title in eye-catching, crimson capital letters. A novel brand icon, composed of the initials 'LL,' is also being ushered in, encapsulating the essence of football on the field and among the fanfare.
LaLiga elaborated on the profound symbolism imbued in the updated logo through a press release. "The selection of this symbol signifies two pivotal moments frequently experienced on and off the field that embody the zeal for football." The league further clarified that the first 'L' echoes the form of a player captured amid a knee-slide goal celebration. The second 'L,' forged with zeal and fortitude, resembles the posture adopted by fans during their team's victorious moments. "The 'LL' icon signifies LaLiga's relentless enthusiasm and ambition, a symbol embodying shared exhilarating highs and the honor of participating in this competition," the league proclaimed.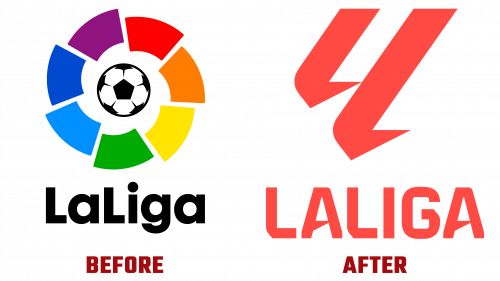 Accompanying the redesigned logo is a spirited new tagline, "The Power of Our Futbol," reflecting the united force of the league, its member clubs, and their devoted followers.
This rebranding milestone denotes a significant turn in LaLiga's journey, embodying its growth and global proliferation over the past decade. LaLiga reports earnings of €4.8 billion and has expanded its footprint to 41 nations with 11 international offices, holding the second-largest spot among premier football leagues.
The new visual identity of LaLiga is set to resonate throughout its 42 constituent clubs spanning two football divisions. The reimagined logo will grace the kits of these clubs, while the fresh design will revolutionize the league's digital spaces. The league's updated strategic alignment and messaging will be unveiled in an upcoming image campaign slated for mid-June.
Through this dynamic rebranding and the enlistment of EA as a novel presenting collaborator, LaLiga is geared to bolster its global outreach and influence, further enriching the captivating universe of Spanish football for its millions of fans.