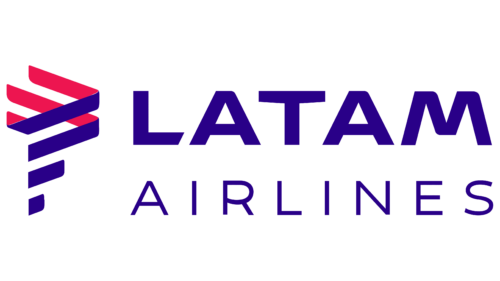 LAN Airlines Logo PNG
The LAN Airlines logo seems to be designed to inspire travel and adventure. It is based on the word LAN, which reflects the essence of the company that provides air transportation services. The letters are written in bold, dark blue, symbolizing the sky and freedom, the spirit of adventure, and the pursuit of new horizons.
Next to the brand's name is a light gray star. The star as a symbol reminds us of the endless possibilities and the infinite space where the company's destinations are. The star symbolizes quality and reliability, which is definitely one of the brand values.
Beneath the star is a wavy stripe that tapers smoothly at the edges in red. This stripe seems to represent the dynamics of an airplane flying forward, aimed at reaching new heights and goals. The red color stands for energy, passion, determination, and power, indicating that the company is ready for endless development and success.
The LAN emblem vividly illustrates values: freedom, reliability, quality, dynamism, and passion for development. It reminds us that the company is ready to take on any challenge and open new opportunities for its customers, wherever they are.
LAN Airlines: Brand overview
| | |
| --- | --- |
| Founded: | March 5, 1929 |
| Founder: | Arturo Merino Benítez |
| Headquarters: | Las Condes, Santiago, Chile |
| Website: | latam.com |
Based in Santiago, Chile, LAN Airlines was a prominent South American airline and Chile's national carrier until its rebranding in 2016. It offered scheduled services spanning South America, North America, the Caribbean, and Oceania, cementing its place as a significant player in the Latin American aviation sector.
Established in 1929, LAN Airlines was state-owned for much of its history, undergoing privatization in the 1990s. The airline's passenger and cargo operations were handled by a fleet consisting of Airbus, Boeing, and Bombardier aircraft. Its chief operational hub was Santiago's Comodoro Arturo Merino Benítez International Airport, with additional hubs in cities such as Lima and Guayaquil.
In 1999, LAN Airlines was a founding member of the Oneworld airline alliance, joining forces with esteemed international carriers such as American Airlines, British Airways, and Qantas. A pivotal moment in the airline's history came in 2016 when it merged with TAM, a Brazilian airline, giving rise to the LATAM Airlines Group with bases in Santiago and São Paulo.
Now operating under the LATAM Airlines banner, the entity represents the combined operations of the formerly separate LAN Airlines and TAM Airlines. At its zenith, LAN Airlines served over 50 destinations, transporting around 24 million passengers yearly, with operating revenue reaching a remarkable $4 billion. Renowned for its superior service quality and modern fleet, LAN Airlines has received numerous accolades throughout its history.
Meaning and History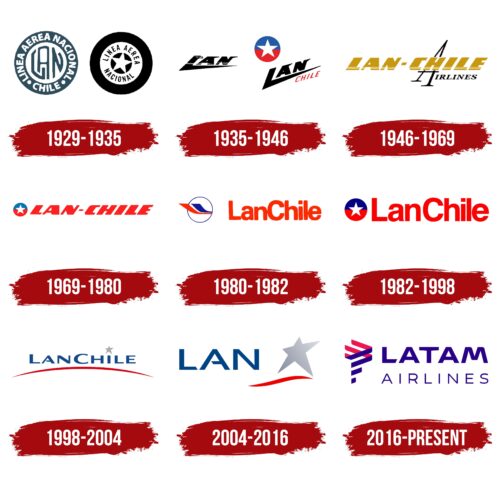 1929 – 1935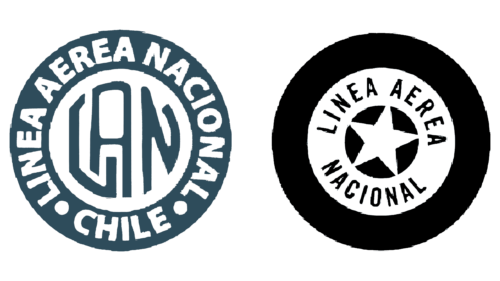 1935 – 1946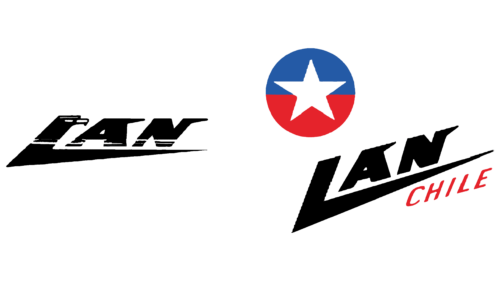 1946 – 1969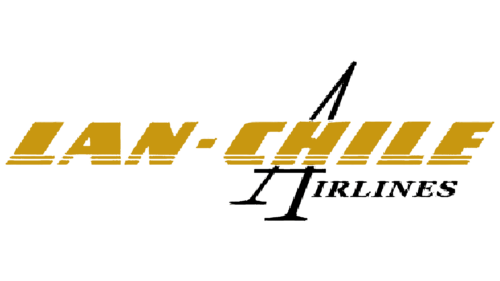 1969 – 1980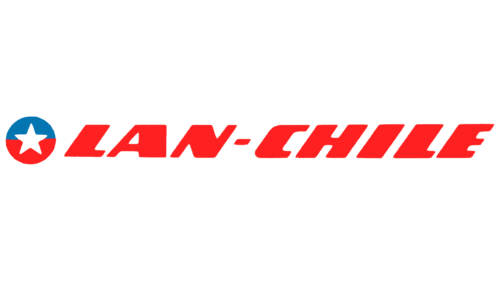 1980 – 1982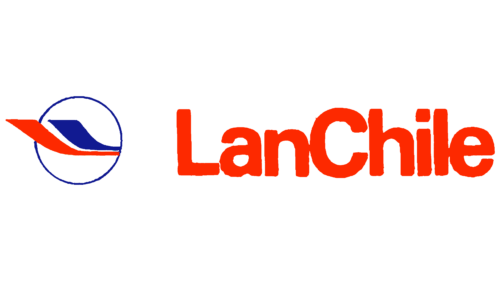 1982 – 1998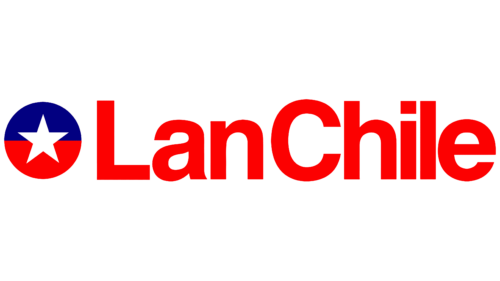 1998 – 2004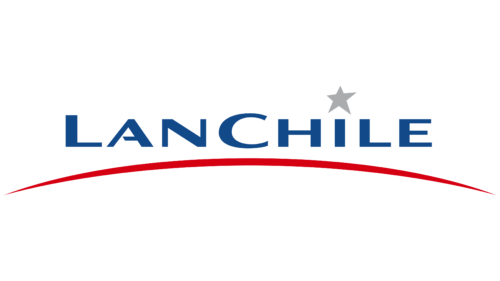 2004 – 2016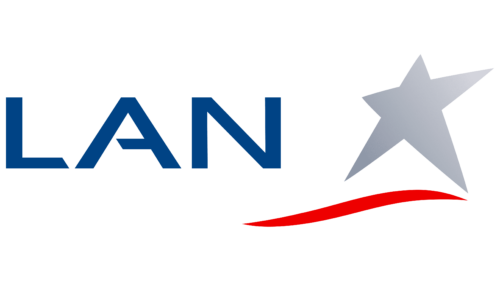 2016 – today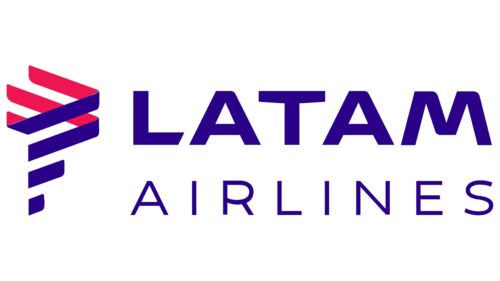 LAN Airlines color codes
Ultramarine

Hex color:
#290088
RGB:
41 0 136
CMYK:
70 100 0 47
Pantone:
PMS 2735 C
Amaranth

Hex color:
#ed1550
RGB:
237 21 80
CMYK:
0 91 66 7
Pantone:
PMS 1925 C