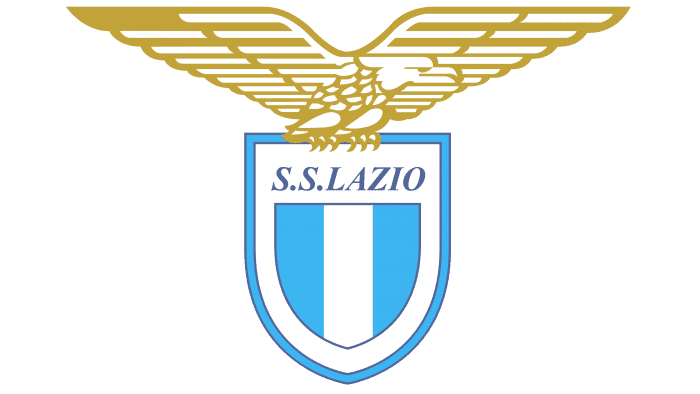 Lazio Logo PNG
The modern logo of Lazio, the Roman sports community, includes the image of an eagle as a legacy of Roman heraldry. It is a symbol of fearlessness and a fighting spirit. The graphics reflect the brand's commitment to the past and belonging to the administrative area.
| | |
| --- | --- |
| Founded: | 9 January 1900 |
| Founder: | Claudio Lotito |
| Headquarters: | Rome, Italy |
| Website: | sslazio.it |
S.S. Lazio was formed after the revival of the Olympics in 1900. From the first days, the form of athletes was white and sky blue, as on the state flag of the Greeks, the ancestors of the Olympic movement.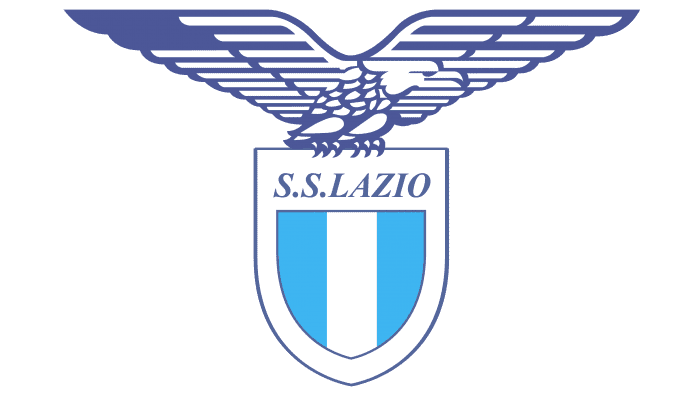 Choosing a name for the sports community, its founders decided to designate belonging to the capital without mentioning it (at that time, the sports community of Gimnastica Roma has already existed there). As a result, they used the name of the administrative region Lazio, which includes Rome. Consequently, nowadays, more "eagles" fans support the team in their surroundings than in the Eternal City.
Meaning and History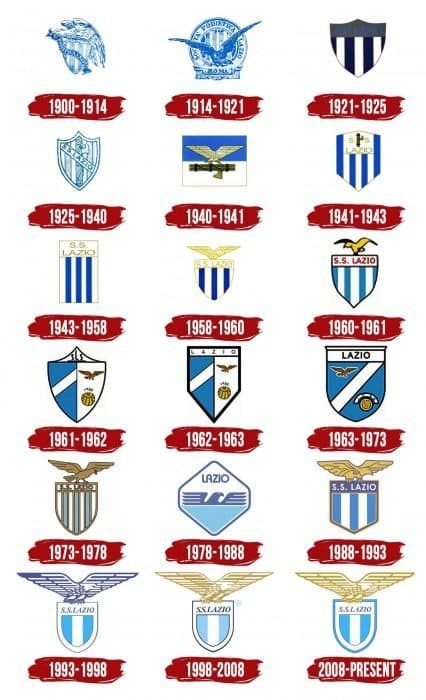 Lazio was created as a multi-discipline athletic society (Societa Podistica Lazio), the priority species of which were running, swimming, and gymnastics. Since 1927, the organization has been called Societa Sportiva Lazio S.p.A., which is reflected on the Lazio logo in the abbreviation S.S.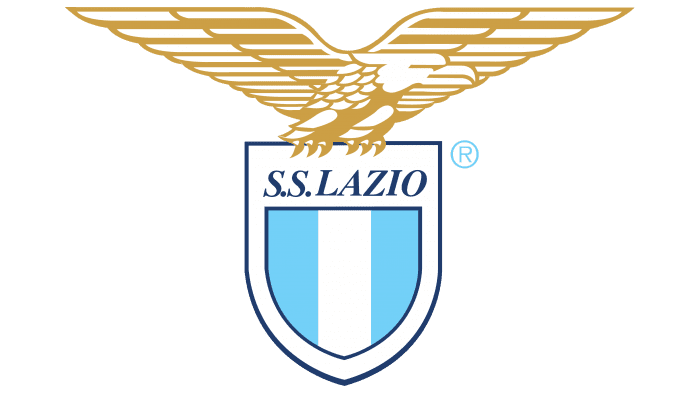 The eagle on the Lazio logo is the legacy of Roman symbolism. During the Roman Empire, the most fearless legions took the image of a golden eagle as the symbol. The bird was depicted in the first versions of the football team's emblem, and then it was removed and added several times. In 1958, the golden eagle was finally established in the Lazio logo. The eagle (or, more precisely, the female eagle) is named Olympia, which corresponds to the club's roots.
1900 – 1914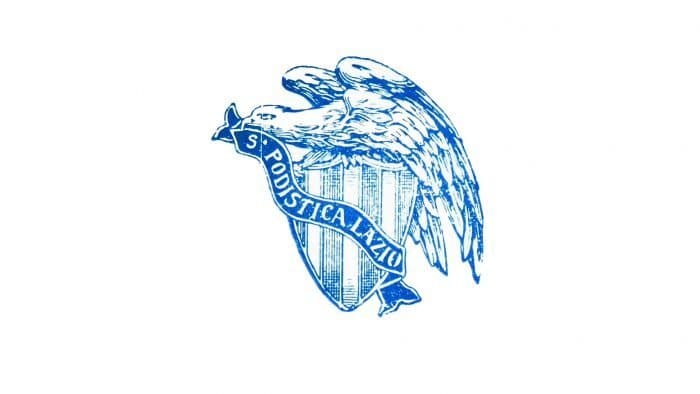 1914 – 1921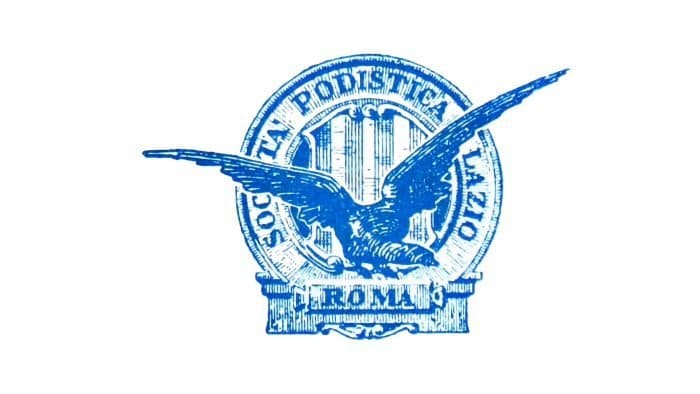 1921 – 1925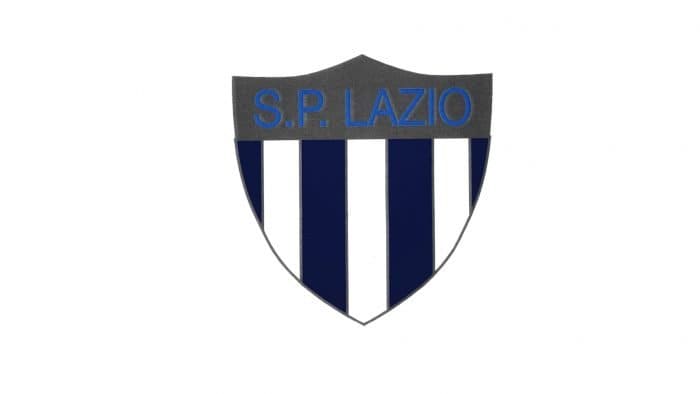 1925 – 1940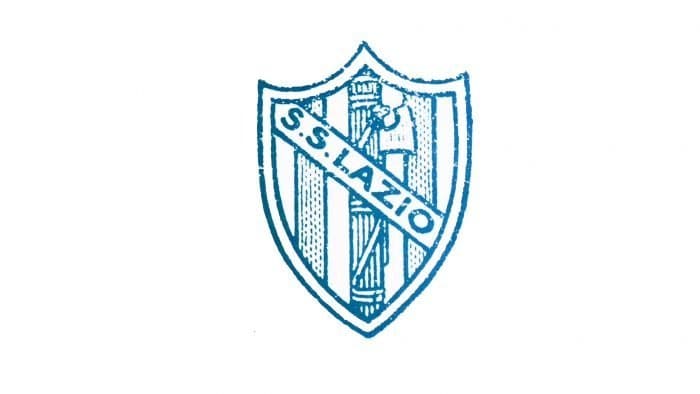 1940 – 1941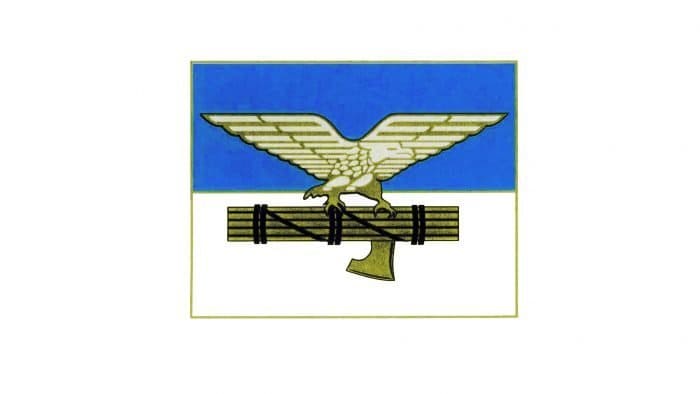 1941 – 1943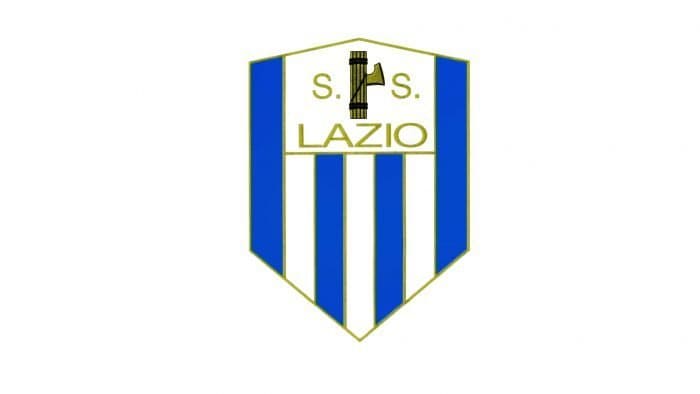 1943 – 1958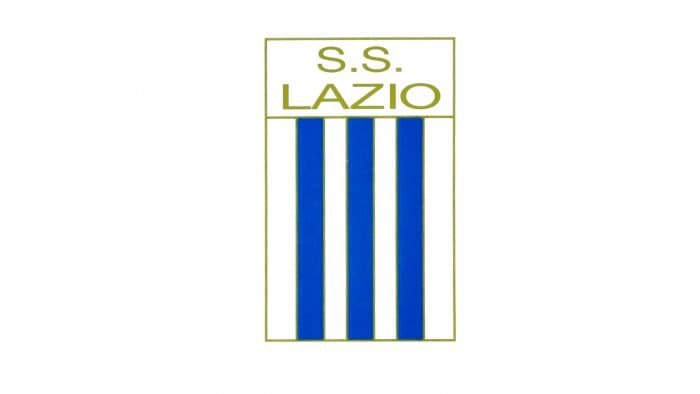 1958 – 1960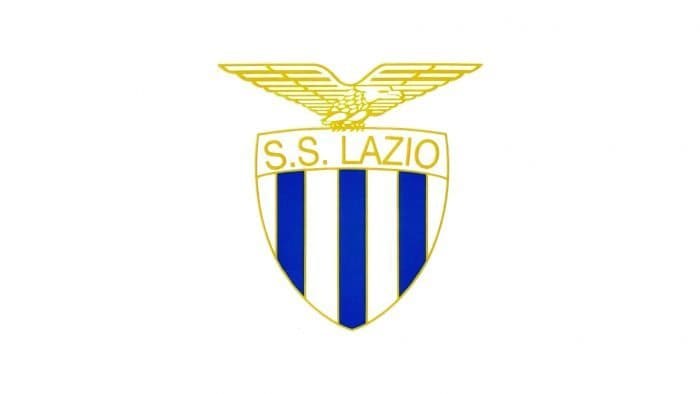 1960 – 1961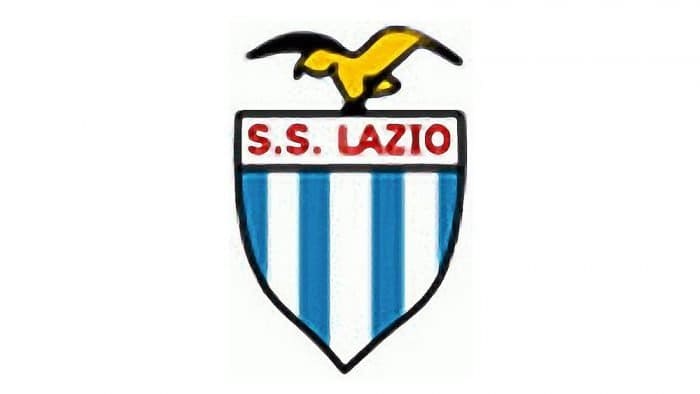 1961 – 1962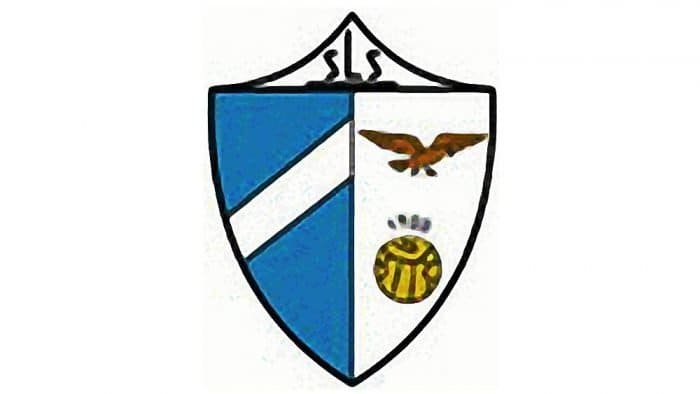 1962 – 1963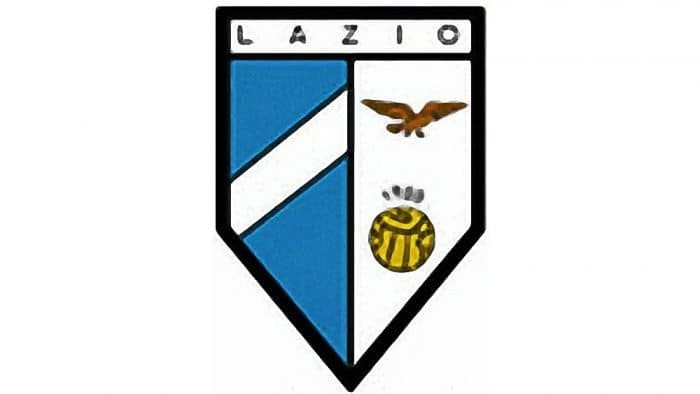 1963 – 1973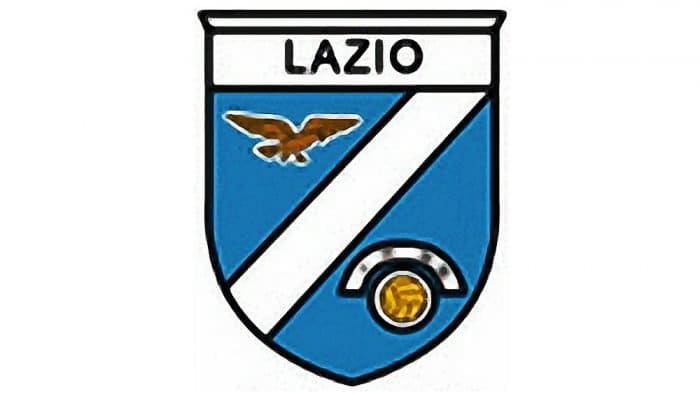 1973 – 1978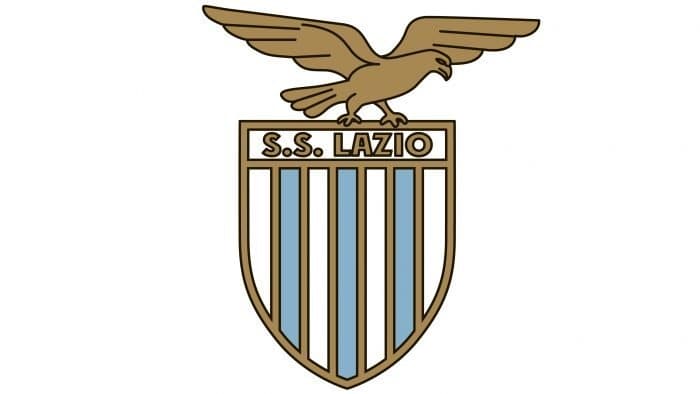 1978 – 1988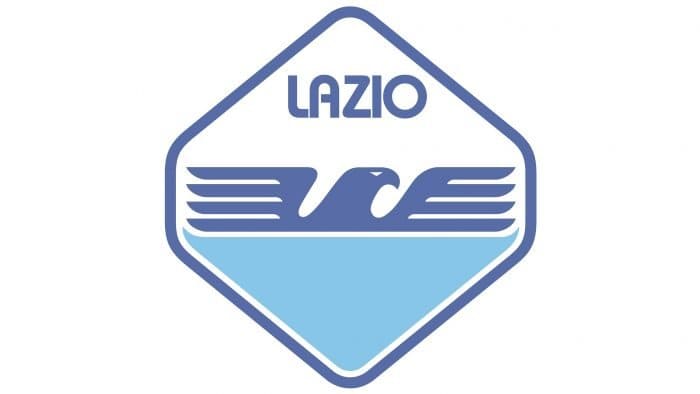 1988 – 1993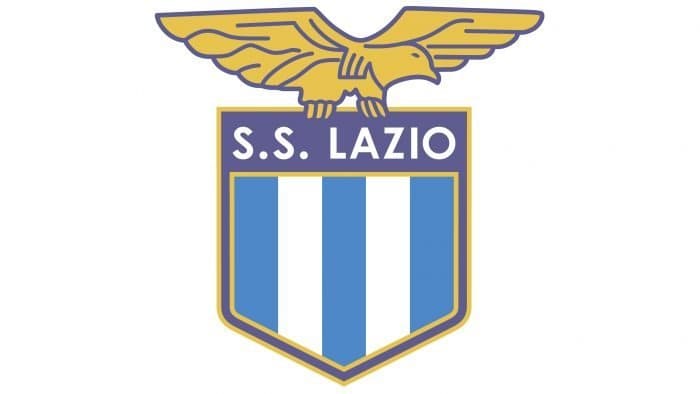 1993 – 1998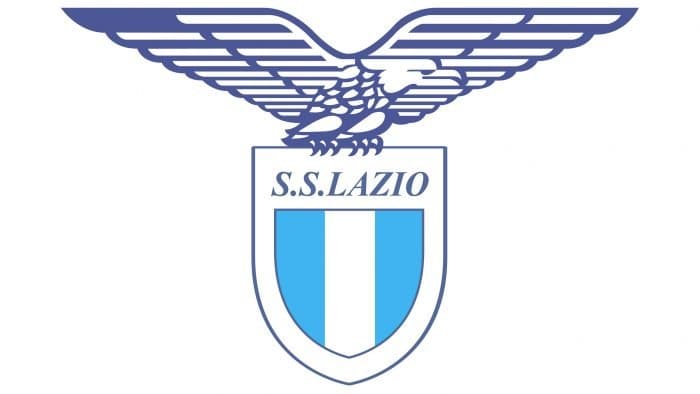 1998 – 2008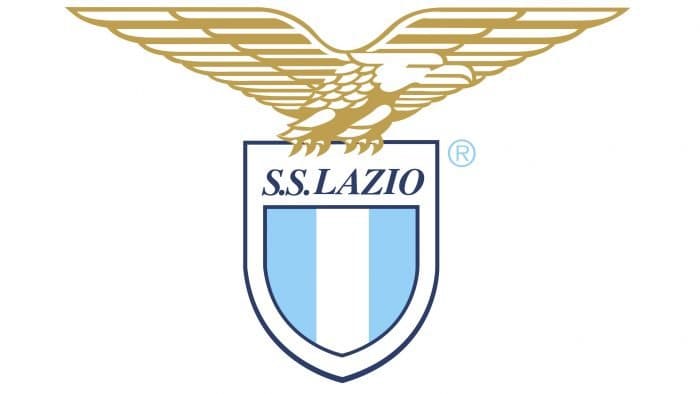 2008 – today

Font and Colors
Lazio color codes
Sky Blue

Hex color:
#87d8f7
RGB:
135 216 247
CMYK:
45 13 0 3
Pantone:
PMS 305 C
Dark Midnight Blue

Hex color:
#15366f
RGB:
21 54 111
CMYK:
8 51 0 56
Pantone:
PMS 294 C
Goldenrodl

Hex color:
#d7a819
RGB:
215 168 25
CMYK:
0 22 88 16
Pantone:
PMS 124 C