In 2021, an animated series was released on the popular computer game Arcane, named in the television version as Arcane: League of Legends announced for the tenth anniversary of the League of Legends universe. It was produced by the game's creator, Riot Games, and the French animation studio Fortiche from Paris. This season is created as a prequel to the game itself, which tells how Piltover and Zaun came to be. Critics highly praised World-building, voice acting, and animation. At the same time, the first week of the premiere broke all records and took first place in the Netflix Top 10 chart, according to information from 52 countries. Its current design, design, and corporate identity considered the possibility of creating sequels, which the creators of the series did, announcing the preparation for the release of the second season in 2022.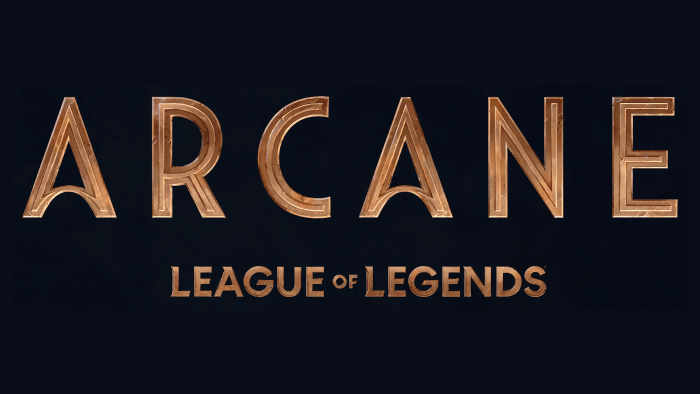 The design and logo development was entrusted to COLLINS, an independent design company offering strategy, design, and communications services with offices in New York and San Francisco. The created brand is flexible and at the same time consistent, representing a real window into the world created by the developers, allowing you to get the most of preliminary and interesting information about cities in the sky and a dark dungeon. A special visual language was created, which allows adapting immediately; I immerse myself in the plot lines of the series. This is also facilitated by a systematic approach to all typographic and color elements, which have become a worthy reflection of the power of skill of the game creators and the animated series.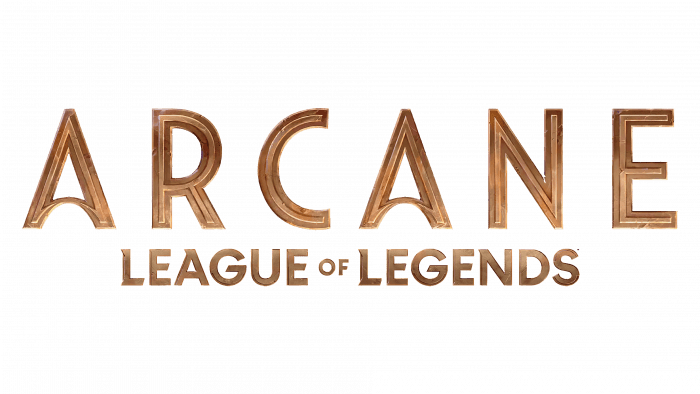 A specially created original font Iron & Glass was used. Each letter is visually perceived as a hand-made work of art, created by a skillful and ingenious craftsman from the created universe. Typography combines two fundamental styles that reflect the peculiarities of this world – Art Deco and Art Nouveau. So it was possible to colorfully and effectively convey the confrontation and unity of the two factions in the city's history. At the same time, graphics and the construction of visual compositions successfully convey the atmosphere that unites all the lines of the story, flexibly using language tools, illustrating large-scale events or details of some moments in specific plots, making it convenient to transfer them to social networks.
Built on the originality of the fantasy motif in the creation of the entire structure and the design itself, it was possible to create an animation style that supports the series itself, corresponding to its spirit and content. The epic identity bordering on ambition made a new style a real prologue to the beginning of acquaintance with the background.