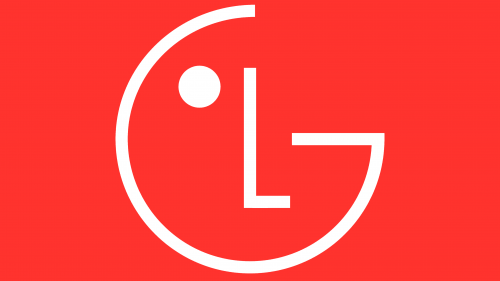 In a dramatic departure from its tech-centered past, LG Electronics unveiled a fresh brand identity emphasizing warmth, human-centered innovation, and a heightened customer experience. Engineered by design maestro Wolff Olins, the new branding strategy pivots LG from being viewed as a "traditional family brand" to a company that creates "uncompromising customer experiences," as stated by Wolff Olins' senior creative director, Tom Carey.
The LG Electronics logo comes to life with animations exhibiting a variety of moods—from playful winks to whimsical spins, instilling the brand with "personality, quirk, and warmth." A newly minted custom serif tagline complements this animated logo, a collaboration with Type Foundry F37. This is a significant move away from the sans-serif design language typically adopted by tech brands. LG's color palette also gets a dash of vitality with a brighter shade of red to better align with the brand's newfound energy.
Taking creativity up a notch, Wolff Olins collaborated with South Korean illustrator Jungmin Ryu to introduce animated characters named Joy and Ryder. These characters, energized by London-based animation studio Animade, encapsulate LG's "most expressive and fun side," according to Carey. To pay tribute to LG's legacy, Ryu included subtle elements like a ring showcasing the old Goldstar symbol—a company that was part of LG's formation in 1983. Joy made a spectacular debut, appearing on an anamorphic billboard in Times Square, cruising around on a hoverboard.
This rebranding initiative operates on three pillars: an unrelenting focus on customer experience, human-first innovation, and the emotive power of a smile. One of the key challenges, per Carey, was to create a brand narrative that would resonate across LG's diverse customer base.
Further enriching its visual language, the brand will feature the characters as social stickers, incorporating culturally significant' finger heart' and 'hand heart' gestures—a hat tip to Korean culture. A slew of additional characters will soon join LG's animated family.
To round off the rebranding rollout, LG also released a promotional video with an original soundtrack orchestrated by Zelig Sound. This metamorphosis of LG's brand identity aims to elevate the company's standing across digital, physical, and social touchpoints, defying traditional branding boundaries. The goal? To cultivate a more vibrant, interactive, and, most importantly, human-centric relationship with its global audience.