LG is a South Korean conglomerate that works in electronics, petrochemicals, and mechanical engineering. It arose in 1947 after the merger of the Goldstar and Lucky brands. A few years later, the abbreviation "LG" was formed from their names' first letters. In turn, she served as the basis for the famous motto "Life's Good."
Meaning and History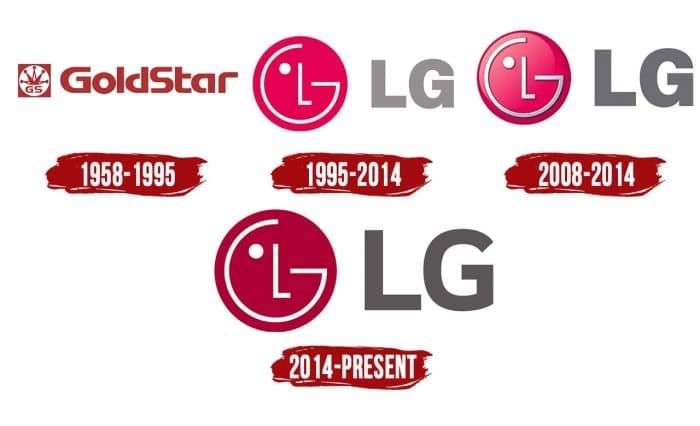 The modern logo of the financial and industrial group looks futuristic, although its prototype appeared much earlier – in 1995. Since then, it has not changed much: the designers worked with a color palette and additional details, leaving the main symbol in its original form.
1947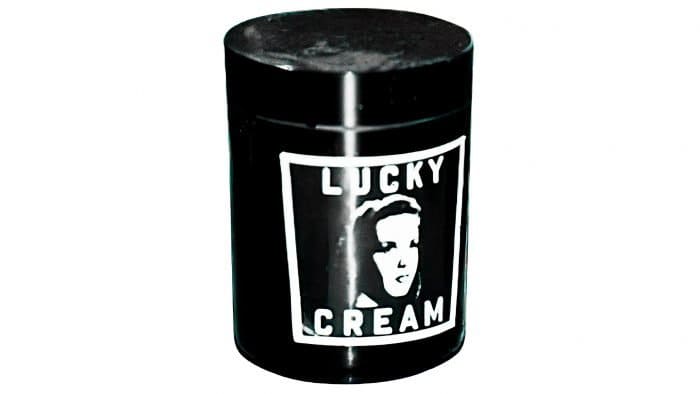 LG's predecessor was Lak Hui Chemical Industries, which produced household chemicals, toothpaste, and facial cosmetics. Her debut cream was decorated with a black and white emblem with a portrait of a young girl and the inscription "LUCKY CREAM."
1958 – 1995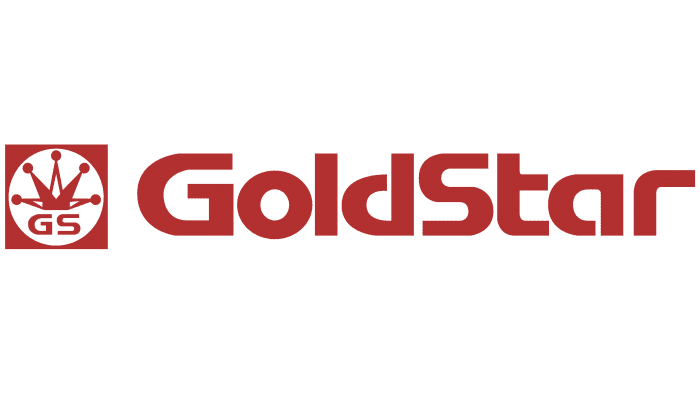 In 1958, the main company had a subsidiary GoldStar. Under the new brand, technology and electronics were produced. The brand name was concise: a small red square with a white circle, the abbreviation "GS," and five rays diverging upward. On the left, designers placed the word "GoldStar," choosing an unusual sans-serif font.
1995 – 2014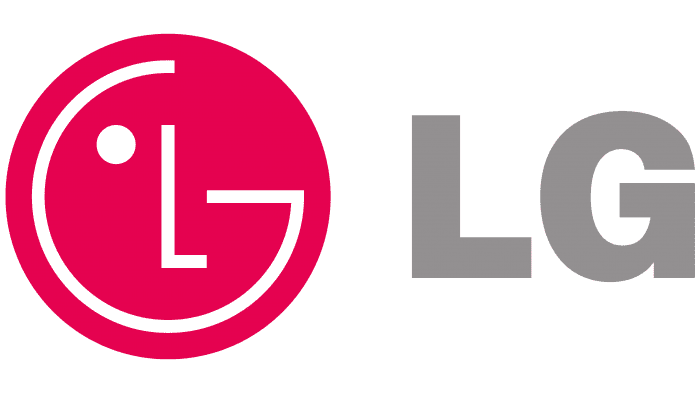 In 1995, the company's head combined the brands and gave them a new name – LG. The authors of the emblem presented these letters in the form of a concise monogram. The small "L" is pictured inside the large "G." And together, they are in the center of the red circle.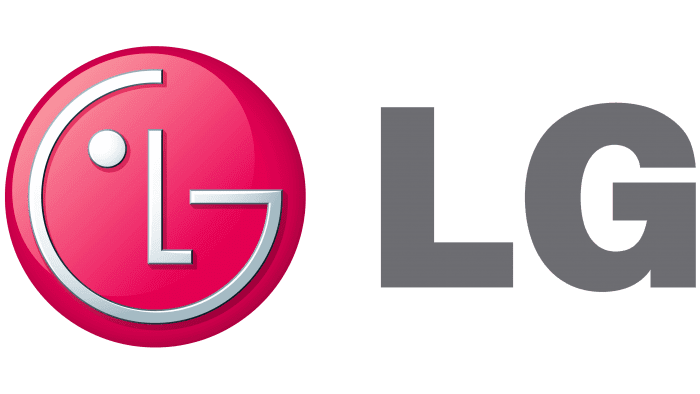 A small redesign took place in 2005. Developers added the free-standing abbreviation "LG" to the logo in gray. Another change occurred in 2011 when a three-dimensional version of the symbol with shadows and highlights appeared.
2014 – present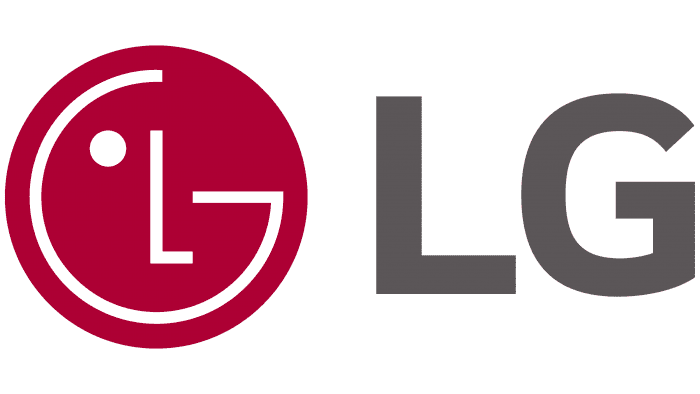 The actual emblem exists in two versions: 2D and 3D. They are equal in rights, although the former is more often used as an identification and corporate sign. The latter as a trademark, that is, it serves for advertising and is found on product packaging. The 3D image, as conceived by the authors, should attract attention, because it is a means of visual impact on consumers. It preserves the legacy of the two-dimensional logo and positions LG from a new perspective.
Font and Color of the Emblem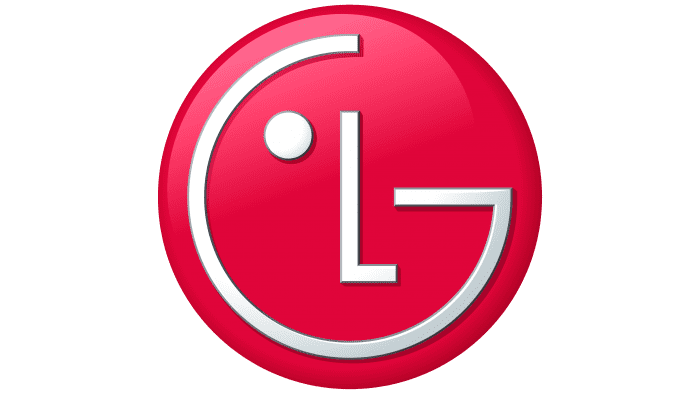 A large red circle denotes a globe that reflects the global and technological brand. The remaining elements are also symbolic: "G" is a smile, "L" with a dot is a nose and an eye. A friendly person emphasizes accessibility and friendliness, conveys the company's desire to establish a long-term relationship with customers, to please them with quality products. The fact that the eye is only one also matters. It speaks of determination and loyalty to their ideals.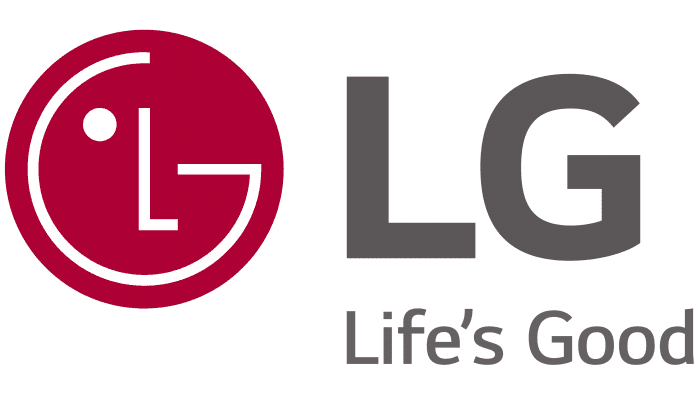 The authors of the emblem used the font, Helvetica Black. In 2014, the "G" lost its familiar notch and took on a more rigorous look. Moreover, the letters have become thinner, and the inscription "LG" has slightly increased and now correlates in size with the famous round badge.
The color palette of the logo consists of LG Red and LG Gray. The main is a dark shade of red, which symbolizes the goodwill of the company. Dark gray is used as an extra one so that the abbreviation does not stand out against the background of the circle and balance its brightness.