Apple is a world-renowned corporation dedicated to the production of computers, tablets, mobile phones, audio players, and software. He is a leader in the development of modern PCs and OS. It was created by Steve Jobs, Steve Wozniak, Ronald Wayne. It exists since April 1976.
Meaning and History

The logo of the American company appeared immediately in the year of its foundation. The ideological inspirers are Steve Jobs and Ronald Wayne, who drew attention to a quote from Wordsworth. Therefore, the emblem consisted of a scene where Isaac Newton sits under a tree, and an apple hangs above it, which, according to legend, will fall on his head, and then a brilliant idea will visit the scientist.
Without bothering with work, Ronald Wayne combined two concepts: apple and development. He portrayed Newton, on which a ripe fruit was about to fall in the form of "unexpected enlightenment." The drawing was accepted and approved as branding, but it contained too many unnecessary details that distracted attention from the central element. Therefore, several more options were subsequently proposed.
1976 – 1977
The emblem of that period looks like an art picture in the shape of an elongated rectangle. It depicts a man with a book in his hands. He sits under a branchy crown, and a large apple hangs above it. At the top and bottom of the monochrome logo is a wide ribbon with forked ends. On it is the inscription "APPLE COMPUTER CO.," Which wraps around the logo.
1977 – 1998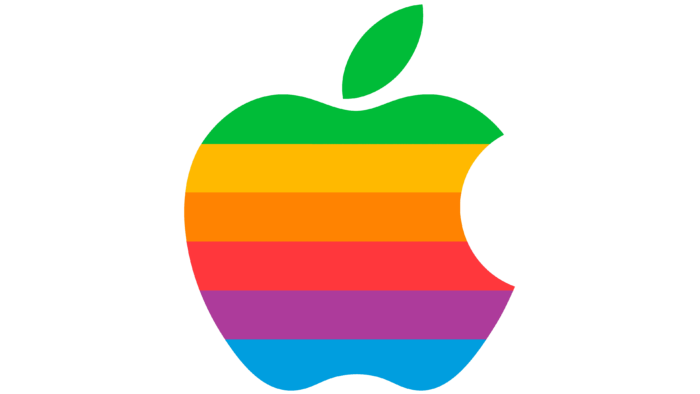 After a black and white version with a lot of details, the company has a colorful and concise version. Its author is the then-popular artist Rob Janov. After talking with the owners of the computer corporation, he went to the store and bought a whole package of apples. At home, he experimented a lot, cutting fruit to get the best visualization.
As a result, a week later, the designer introduced a new logo. It looks very bright as if collected in layers from different varieties of apples. The bitten side is a symbol of the practical application of a brilliant idea that came to mind after the fall of the fetus. The color palette is a rainbow, juicy. Jobs insisted on it because, at that time, the company was mastering the production of color displays.
1998 – present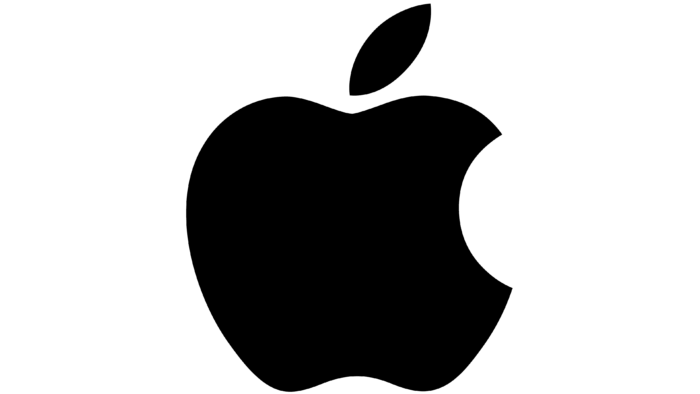 In 1998, the founder of the company decided to switch to a new version of the logo – dark. This is done so that the catchy gamut does not distract attention from the main concept. But there is another motive: a return to the original version because Rob Janov made the logo exactly monochrome.