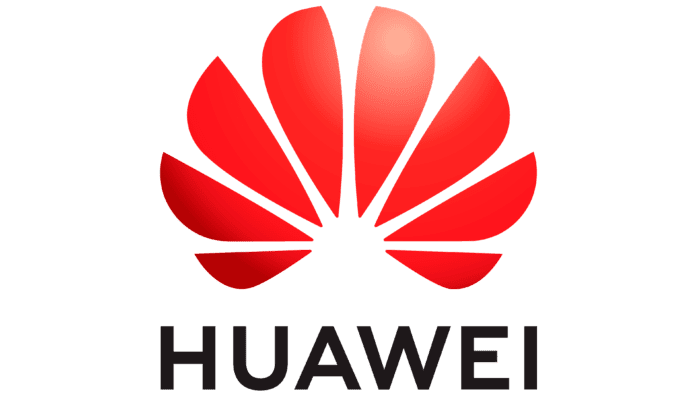 Huawei is one of the leaders in telecommunications and mobile phone manufacturing. It is located in the city of Shenzhen (China). The company appeared in the 1987th year and created by Ren Zhengfei, a former engineer of the Chinese People's Liberation Army.
Meaning and History

The debut logo arose simultaneously with the company. During its existence, it changed several times, but certainly remained within the framework of the initial idea and was approximately the same visual form. He always had narrow or wide lines, an invisible white semicircle in the center, and a name below, made in the strict font.
1987-2006
This year's emblem is the elongated rays of the dawn sun, which seems to peep out from the horizon. Below them is the inscription "Huawei Technologies," made in a classic font. The first letters are uppercase; the rest are lowercase. The legs "l" and "h," as well as the dot above the "i" in height, coincide with the capital "H" and "T."
2006-2018
This period is legendary in the history of the logo because the company conducted a redesign. Subtle beams are now transformed into wide petals. Also, out of 15 elements, the artists left 8, evenly distributing them over the word "Huawei." The proportionality of the segments has remained the same, so the lower side parts look shorter than the central upper ones. Some details were added with a glare to create a three-dimensional effect. The inscription is made in the upper case. The letters "U" and "E" were rounded.
2018-present
In 2018, the changes affected mainly the upper part of the logo. The color has become saturated and darkened. The 3D effect has disappeared, so the company logo now looks more solid and stricter. This is due to the need to print the logo so that it looks equally good both in the form of a label and in the form of an official sign. Guided by this principle, the developers revised the text part and returned "U" and "E" to the previous style – clear, even, concise.
Emblem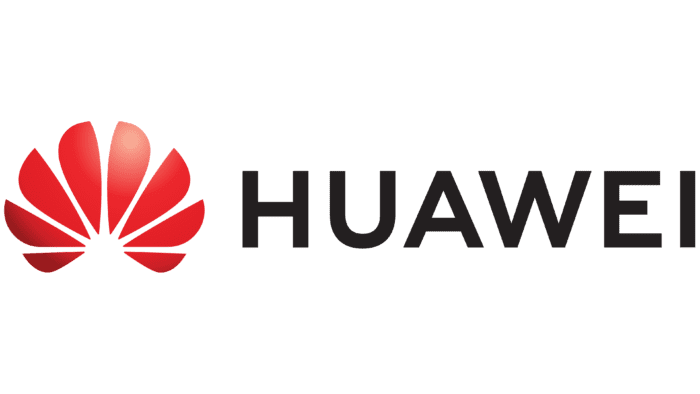 "Huawei" in Chinese means "flower." Therefore, the company emphasized just that sense. Also, one of the characters included in the word resembled the debut version of the logo. At first, the designers tried to connect the pattern of a blooming half-bud, in which there are many thin petals, with the image of the sun. This technique indicates an association with the upward movement.
But then the image of the flower received a more recognizable drawing. As a result, the idea of ​​the company means that the beginning of something new has come. Signature colors of the logo have always been the same: black, white, and red, with variable shades.