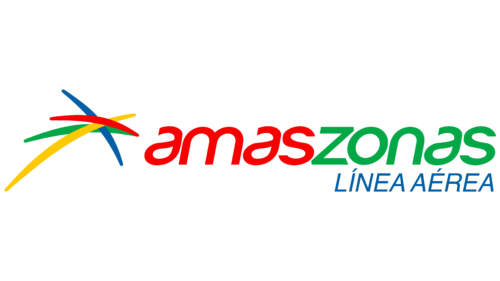 Línea Aérea Amaszonas Logo PNG
Línea Aérea Amaszonas: Brand overview
For more than two decades, Línea Aérea Amaszonas (Amas) has been a leader in providing reliable and convenient air travel between Bolivia and neighboring countries. Known as South America's leading airline, Amas has become an indispensable part of Bolivia's transportation network, connecting different regions of the country.
In 1998, Línea Aérea Amaszonas was established as an airline headquartered in Santa Cruz de la Sierra, Bolivia. Starting out as a small regional carrier with a modest fleet of aircraft, the company's goal was to connect the remote and underserved northern and northeastern regions of Bolivia.
In 2008, the airline began operating scheduled flights to neighboring countries Brazil, Argentina, Peru, Chile, and Paraguay, strengthening its regional network.
Línea Aérea Amaszonas has been committed to providing exceptional quality and customer satisfaction for over a decade. The airline invests in the latest aviation technology and implements strict safety protocols to ensure passengers have safe and comfortable flights.
Meaning and History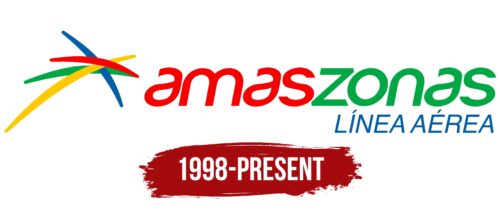 What is Línea Aérea Amaszonas?

Línea Aérea Amaszonas Airlines, commonly known as Amaszonas, is central to Bolivia's aviation industry, with its administrative center in La Paz and headquarters in Santa Cruz de la Sierra. Amaszonas provides aviation services to residents of Bolivia and other countries. The company's fleet of aircraft continues to expand, demonstrating the steady growth and sustainability of the Bolivian aviation industry.
1998 – today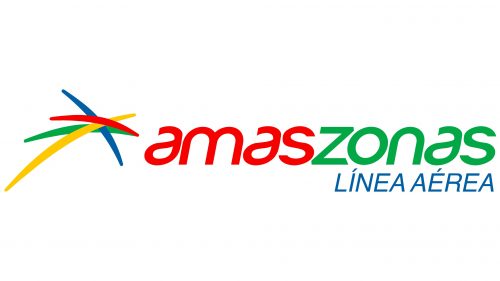 The company hails from Bolivia, a country known for its vibrant colors and lush vegetation. These elements are abundantly present in the logo. The palette pleases the eye with red, green, blue, and yellow colors, inspiring positivity and inviting you into a world of comfort and smiles. The brush strokes of color overlap each other, mimicking a tilted palm tree. To the right of this design, in two levels, is the name of the airline. On the top line is the word "amaszonas" written in lower case with a truncated "a." It is divided in color into two parts. On the bottom line is the phrase "Línea Aérea," written in thin letters.
The use of a colorful palette indicates a connection to Bolivia's natural and cultural richness. The layered brush strokes, mimicking a palm tree, can be interpreted as a tribute to the country's lush landscapes. The split color of the company name adds another layer of visual interest. The thin letters in the inscription "Línea Aérea" contrast with the bolder elements, balancing the overall design.