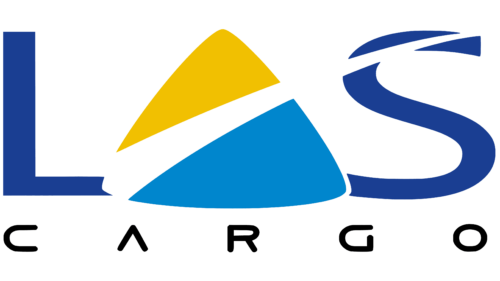 Lineas Aereas Suramericanas Logo PNG
Lineas Aereas Suramericanas logo, known as LAS Cargo, is a harmonious blend of symbolic representations and innovative design. It captures the essence of the brand's core values and attributes while providing a visual treat that resonates with its audience.
Division and Typography:
Two Parts: The logo's division into two parts, with "LAS" at the top and "CARGO" at the bottom, balances the company's name and function. This alignment creates a unified appearance and ensures that both aspects of the company are well-represented.
Unconventional Letters: The non-standard shape of the letters, especially "A," reflects creativity and a willingness to break away from conventional designs.
Black "CARGO": The black color and wide inter-letter spacing used for the word "CARGO" emphasize the company's specialization in cargo services. The color also denotes strength and solidity, which are vital for a company in the shipping and logistics sector.
Color Symbolism and Visual Elements:
Tri-Colored "A": The "A" takes the shape of a triangle with convex and rounded sides, divided into three color blocks, each representing a different aspect:
Yellow Top: Symbolizing the sun, it instills a sense of warmth, positivity, and ambition.
Blue Bottom: This represents the sky, resonating with the airline's domain and drawing a connection with flight and freedom.
White Stripe: The white stripe in between creates an image of an airplane's trail, subtly connecting the brand to its primary service.
Artistic Consideration and Versatility:
Modern Look: The design's contemporary flair appeals to a wide audience, reflecting the brand's modern approach to business and its dedication to staying current and forward-thinking.
Flexibility: The logo is versatile and can be applied to various mediums, from digital platforms to physical merchandise, without losing its visual appeal or meaning.
Branding and Identity:
Memorable and Recognizable: The distinctive design, especially the tri-colored "A," ensures the logo stands out and remains memorable.
Alignment with Values: The visual elements within the logo align perfectly with the company's nature, making it a true representation of what the brand stands for.
Marketing and Communication:
Effective Communication: The logo communicates the company's core business and values effectively, without additional explanation. It speaks directly to those familiar with aviation and logistics.
Global Appeal: Using universal symbols like the sun and sky, the design resonates with a global audience, reinforcing the company's reach and relevance.
Innovation and Uniqueness:
Creative Expression: Combining colors and shapes goes beyond mere aesthetics, reflecting a deeper meaning and innovative thinking.
Business Context and Impact:
Professionalism: The clean and professional design of the logo underlines the company's commitment to quality and excellence in the cargo and aviation field.
Lineas Aereas Suramericanas: Brand overview
| | |
| --- | --- |
| Founded: | April 14, 1972 |
| Headquarters: | Bogotá, Colombia |
| Website: | lascargo.co |
Based in Bogotá, Colombia, Lineas Aéreas Suramericanas, also known as LAS Cargo, was an airline operational from 1972 to 1993. Its inception on April 14, 1972, was due to the collaborative efforts of multiple Colombian investors and business people, with the primary aim of offering domestic and international cargo and charter flight services.
LAS Cargo launched its operations with a modest fleet of Curtiss C-46 aircraft, primarily transporting cargo within Colombia and its neighboring countries. As the years passed, the airline expanded its fleet by incorporating larger aircraft such as the Boeing 707 and Boeing 727 freighters.
By the late 1970s, LAS Cargo had significantly enhanced its reach, operating scheduled cargo flights to over 15 destinations across South and Central America. Although its primary focus was cargo services, it also managed charter passenger flights when required.
In 1981, Avianca, a major Colombian carrier, acquired LAS Cargo. Under the new ownership, LAS Cargo continued to function as an exclusive cargo airline throughout the 1980s.
However, with the rise of cargo integrators such as FedEx and DHL, traditional cargo airlines started facing dwindling demand. In 1993, confronted with escalating losses, Avianca opted to fully amalgamate LAS Cargo's operations, effectively ending LAS Cargo's existence as a separate entity after 21 years of operation.
Meaning and History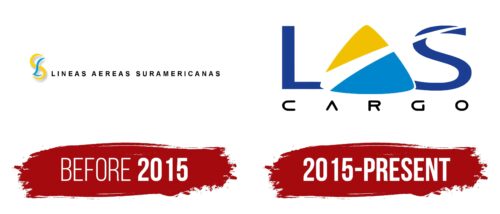 Before 2015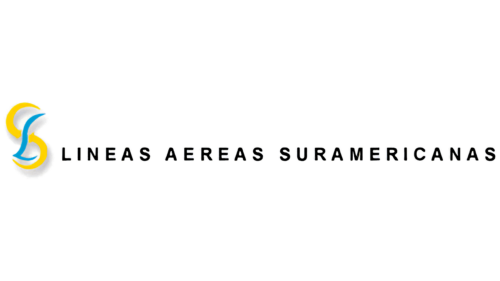 2015 – today